Judith & Stewart Colton Center for Autoimmunity
About the Colton Center for Autoimmunity

About the Colton Center for Autoimmunity
NYU Langone's Judith and Stewart Colton Center for Autoimmunity seeks to further the understanding of immune system functions and how they are disrupted, so that we may more effectively treat and even prevent diseases like lupus, arthritis, Crohn's disease, and multiple sclerosis.
The center's benefactors, Judith and Stewart Colton, have a special commitment to foster fundamental discoveries that translate into improved clinical care and health for families living with autoimmune disease. The Coltons have been generous benefactors of NYU Langone, with ties that date back to the 1960s, when Judith's uncle, a prominent surgeon, established a loan fund for medical students. Some of the couple's previous gifts to the medical center have supported asthma research and the research of early-career physician scientists, known as the Colton Scholars.
The Colton Center is part of a growing network of similar centers at other universities, including at Yale School of Medicine, the University of Pennsylvania, and Tel Aviv University.
Leadership
Director
In addition to his role as Director of the Colton Center for Autoimmunity at NYU Langone, Dr. Scher is the Steve Abramson Associate Professor of Medicine, Associate Director of Research and Translational Medicine for the Division of Rheumatology, and the Director of the Psoriatic Arthritis Center (PAC).
Through the work at the PAC, a clinical and translational hub for the study of psoriatic disease, a team of rheumatologists, dermatologists, immunologists, and computational scientists work together to address the many unmet needs in the field. Dr. Scher's research interests include the immune and environmental features that enhance risk for transition from psoriasis to psoriatic arthritis (PsA), the mechanisms behind inflammation in psoriatic and rheumatoid disease, and the pharmacomicrobiomics of DMARDs and immunotherapies in human RA and PsA. His work is supported by grants from the NIH/NIAMS, the Rheumatology Research Foundation, National Psoriasis Foundation, and Bloomberg Philanthropies, among others.
Dr. Scher directs the NYU Langone Advanced Course in Psoriasis and Psoriatic Arthritis. He is past member of the FDAs Arthritis Advisory Committee (2016–2020), and currently serves as chair of the NPF Scientific Advisory Committee (2021) and as standing member of the NIH-ACTS study section (2021). He received his MD in Buenos Aires, Argentina, where he completed training in human genetics and clinical immunology. He went on to complete his internal medicine residency and rheumatology fellowship at NYU.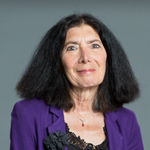 Co-Director
Dr. Buyon, MD, Co-Director of the Colton Center for Autoimmunity at NYU Langone, is also the Sir Deryck and Lady Va Maughan Professor of Rheumatology and the Director of the Division of Rheumatology at NYU Grossman School of Medicine.
Dr. Buyon is a physician–scientist specializing in translational research and management of systemic lupus erythematosus, lupus nephritis, neonatal lupus, and rheumatic diseases in pregnancy. In 1994, Dr. Buyon founded the Research Registry for Neonatal Lupus, the largest extant registry of its kind and a major font of information on this disease. She established the division-wide SAMPLE biorepository (Specimen and Matched Phenotype Linked Evaluation) to facilitate seamless integration of phenotype and sample storage with one protocol and consent. This resource has been used for dozens of multidisciplinary collaborations across a broad variety of disease areas. Her research has been supported by NIH funding through the Accelerating Medicines Partnership, a MERIT Award, a P50 Center, and several R01s, and other mechanisms. Along with Dr. Scher, she is mPI on the Division of Rheumatology's T32 Training Grant.
Dr. Buyon has received the Distinguished Clinical Investigator Award, the Evelyn V. Hess Lifetime Achievement Award for Research in Lupus, and the Halsted R. Holman Award for Excellence in Clinical Research and was elected to the Association of American of Physicians. She has served on numerous NIH committees, including six years on the Arthritis and Musculoskeletal Diseases K and T32 Award grant peer review committee, four years on the NIH Peer Review Advisory Committee (PRAC), and four years on the NIAMS Advisory Council.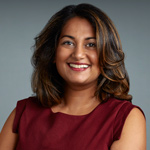 Associate Director
Dr. Naik serves as the Associate Director of the Colton Center for Autoimmunity and holds the position of Associate Professor in Pathology, Medicine, and Dermatology at NYU Grossman School of Medicine.
Dr. Naik is an international leader in immunology and regenerative medicine. Her research examines how psoriasis and inflammatory bowel disease, the most common chronic inflammatory diseases that collectively affect about 5 percent of the Western population, profoundly impair organ function. By leveraging cutting-edge technologies and the tremendous clinical resources of NYU Langone, Dr. Naik seeks to develop curative therapies that halt inflammatory damage and rejuvenate organs at the cellular and molecular level. She has published in top-tier journals (Nature, Cell, and Science), and her work has been cited thousands of times by the field at large.
Dr. Naik is a strong advocate for increasing diversity in science and is also committed to mentoring the next generation of physicians and scientists. She directs the Introduction to Immunology Course for the Vilcek Biomedical Graduate School. Dr. Naik serves on several NIH study sections, and as a reviewer for Chan Zuckerberg Initiative, French National Research Agency, Welcome Trust, European Research Counsel. She is on the scientific advisory board of the Keystone Symposium and an executive producer of the film Six Degrees from Science. She has been recognized for her groundbreaking research and advocacy through numerous awards. These include the Regeneron Award for Creative Innovation, the L'Oréal-UNESCO For Women in Science Award, the Damon Runyon Dale F. Frey Award for Breakthrough Scientist, the Blavatnik Award for Young Scientists, the International Takeda International Innovators in Science Award, Pew-Stewart Scholar, NIH Directors Innovator Award DP2, Packard Fellow, Burrows Welcome PATH award, and a New York Stem Cell Foundation Robertson Stem Cell Investigator.