Judith & Stewart Colton Center for Autoimmunity
Colton Center for Autoimmunity Research

Colton Center for Autoimmunity Research
At NYU Langone's Judith and Stewart Colton Center for Autoimmunity, our researchers conduct pilot projects and collect data for biomedical research to better understand the immunological basis of autoimmune disorders.
We pioneer basic science and translational research that drives advances in the diagnosis, treatment, and prevention of autoimmune diseases, such as ankylosing spondylitis, antiphospholipid syndrome, arthritis, lupus, Sjogren's syndrome, and type 1 diabetes.
Learn more about our work by reading the latest papers published by our investigators.
2022 Grant Awards
Investigators at NYU Langone's Judith and Stewart Colton Center for Autoimmunity are exploring the immunological basis of autoimmunity.
Interrupting Immune-Epithelial Circuits in Autoimmune Psoriasis
Principal investigator: Shruti Naik, PhD
Co-investigator: Jose U. Scher, MD
Psoriasis is a devastating immune-mediated inflammatory skin condition that arises from T-cell hyperactivation and epidermal hyperplasia. There is currently no cure. We propose to target both the immune and epithelial response in psoriasis via a newly-discovered molecular circuit. Our translational studies lay the foundation for developing novel compounds to treat not only psoriasis but a range of autoimmune and immune-mediated conditions underwritten by aberrant immune-epithelial crosstalk.
Transcription Factor ELF1—A Dual Role in Antiviral and Autoimmunity
Principal investigators: Meike Dittmann, PhD, and Jacopo Cirrone, PhD
Our goal is to identify a connection between genes expressed in antiviral defense and genes expressed in autoinflammatory disease states brought upon by the activity of transcription factor ELF1. We are combining transcriptomics with ELF1-footprinting techniques to examine the consequences of active pattern recognition on ELF1-mediated gene transcription and on ELF1 DNA binding. We aim to further build gene regulatory networks on clinical gene sets of patients with autoimmune disorders.
Identifying a Novel Cellular Mediator of Fibrotic Inflammation in Autoimmune Pancreatitis
Principal investigator: Dafna Bar-Sagi, PhD
Autoimmune pancreatitis is a fibroinflammatory disorder of unknown cause. In a preclinical model, we observed an unexpected abundance of an understudied cell type bearing unusual immune and fibroblast characteristics termed fibrocyte. The goal of this project is to test the role of fibrocytes in mediating pancreatic fibroinflammatory disease and promoting autoimmunity.
Determining the Role of PIEZO1 in Macrophages and Rheumatoid Arthritis Pathology
Principal investigators: Bhama Ramkhelawon, PhD, and Stefan Feske, MD
The goal of this project is to determine how the mechanosensitive Ca2+ channel Piezo1 regulates the proinflammatory function of macrophages and their role in the pathophysiology of rheumatoid arthritis (RA) by using Piezo1 knockout mice, animal models of RA, next generation sequencing, and human RA patient samples.
Investigating the Role of Lipoglycan from Ruminococcus Gnavus as a Potential Immunogen in the Pathogenesis of Hidradenitis Suppurativa
Principal investigator: Catherine Pei-ju Lu, PhD
Co-investigator: Doua Azzouz, PhD
Collaborators: Ernest S. Chiu, MD; Avrom S. Caplan, MD; and Gregg Silverman, MD
Hidradenitis suppurativa (HS) is a severe chronic inflammatory skin disease with unknown etiology that occurs in human apocrine sweat gland-bearing skin regions. It has been reported that HS patients also develop various autoimmune diseases, including inflammatory bowel disease, systemic lupus erythematosus, and multiple sclerosis, which presents an intriguing mechanism for these comorbidities. We are investigating the involvement of gut microbiome and the autoimmune responses that occur in HS patients with the goal of identifying novel therapeutic strategies.
LAG-3 Targeted Agonistic Antibody for the Treatment of Autoimmune Diseases
Principal investigator: Jun Wang, PhD
We seek to translate our novel findings on the molecular mechanism of LAG-3 checkpoint receptor in the suppression of T cells to develop LAG-3–targeted biologics that agonize LAG-3 mediated inhibitory signaling, and to examine their potential therapeutic application in treating autoimmune diseases.
Translational Studies of a Novel Bacterial Lipoglycan in Systemic Lupus Erythematosus
Principal investigator: Gregg Silverman, MD
Co-investigators: Alejandro Pironti, PhD; Nicolas Gisch, PhD; and Sergei B. Koralov, PhD
We have discovered that intestinal blooms of a commensal species cause a leaky gut and antibacterial and autoimmune responses during systemic lupus erythematosus (SLE) flares. Analysis of strains from these patients have provided clues to pathogenesis, which we are investigating in bacterial and host immune cells. These studies should enable development of a test for earlier diagnosis, as well as testing of whether healing the leaky gut can provide clinical benefits for patients with SLE.
Past Grant Awards
In recent years, the Judith and Stewart Colton Center for Autoimmunity has been supporting autoimmunity research at NYU Langone through multiple projects focused on some of the most relevant challenges in the field.
2021 Grant Awards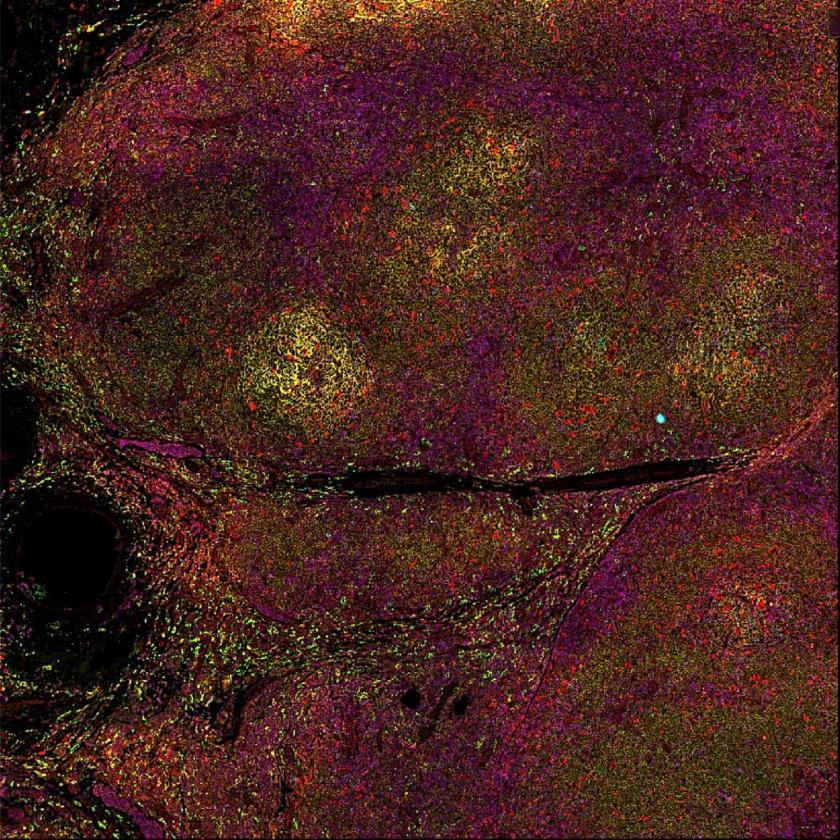 2020 Grant Awards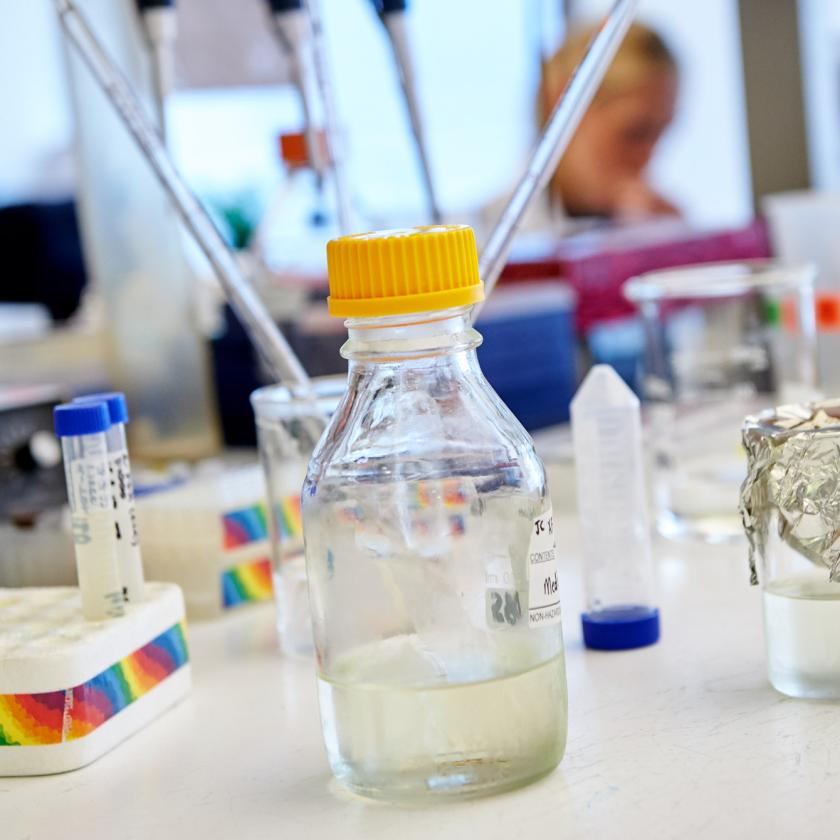 2019 Grant Awards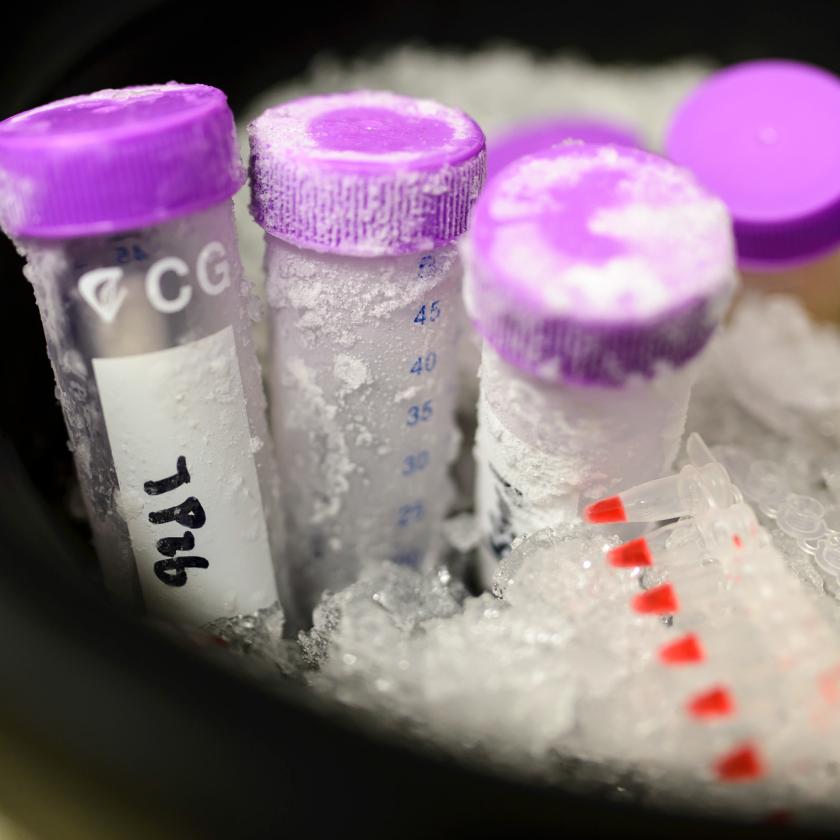 2018 Grant Awards