Department of Cardiothoracic Surgery
We work together to advance research, education, and clinical practice for cardiothoracic conditions.

At NYU Langone Health's Department of Cardiothoracic Surgery, we are dedicated to advancing cardiac and thoracic surgical techniques to help patients with complex congenital heart conditions and noncardiac thoracic conditions. Our team of clinicians and scientists works together to advance treatment, such as developing improved surgical techniques and devices.
We investigate, test, and introduce promising new methods of treating cardiothoracic diseases. We were the first in the New York tristate area to offer robotic mitral valve repair, and robotic techniques developed by our surgeons have been adopted by experts around the world. Our surgeons perform about 200 cardiac procedures each year for congenital heart defects, and we help smooth the transition from pediatric to adult care. Our thoracic surgeons are among the most experienced in the world in robotic surgery to treat lung cancer and other thoracic malignancies.
Our researchers have pioneered new surgical and transcatheter procedures and continue to investigate new valve repair strategies, cardiac device platforms, and diagnostic and prognostic methods for managing lung cancer and mesothelioma. We employ new technologies, such as 3D printing, to make advances in surgery for heart defects and other cardiothoracic conditions.
Our educators instruct medical students, residents, and fellows in cardiothoracic surgical techniques in our comprehensive training programs.
U.S. News and World Report's "Best Hospitals" ranks NYU Langone Health among the top 5 hospitals in the country for cardiology and heart surgery.
Division of Adult Cardiac Surgery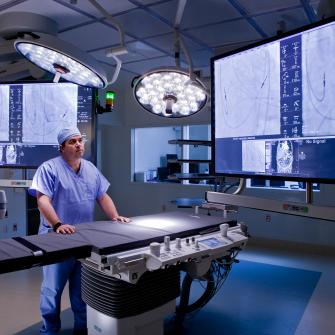 Division of Thoracic Surgery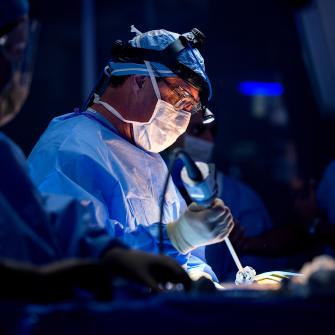 Congenital Heart Program