Ronald O. Perelman Department of Dermatology
We advance care for people with dermatologic conditions through our exceptional education and research.

The Ronald O. Perelman Department of Dermatology at NYU Langone Health is known internationally for our innovative programs in patient care; educational opportunities for medical students, residents, fellows, and postgraduate physicians; and research that spans basic science to clinical investigation. Our faculty are widely published in prestigious, peer-reviewed publications and present their findings in conferences throughout the world.
In addition, our department hosts Advances in Dermatology, a two-day program that focuses on new developments in medical, surgical, and cosmetic dermatology. The annual conference brings together practitioners who care for people with skin diseases, including dermatologists and residents in dermatology, and provides critical education on the advances taking place in this rapidly evolving field.
Our Commitment to Diversity and Inclusion
The Ronald O. Perelman Department of Dermatology is committed to providing a diverse and inclusive environment for our workforce, whether they are performing direct patient care, conducting research, or providing administrative support. Our department is recognized as a leader and vital contributor to the field of dermatology as well as a national and international referral center for skin diseases, and we are especially interested in fostering diversity in our trainees and faculty. We believe this diversity is an important contributor to the continued success of our department. As we participate in the care of tens of thousands of patients each year, we strive to create a provider population that reflects the diversity of our patient population and of the communities we serve.
In support of this effort, the department also allocates funds on a yearly basis to third- and fourth-year medical students from groups underrepresented in medicine (as defined by the Association of American Medical Colleges, or AAMC) who are interested in completing a dermatology elective at NYU Grossman School of Medicine. Learn more about our Diversity Clerkship Award and diversity and inclusion initiatives at NYU Langone.
Section of Dermatopatholgy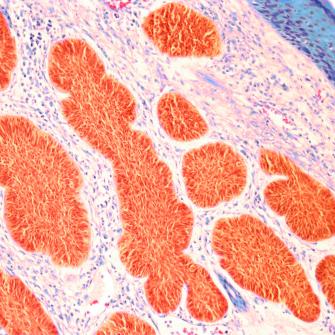 Clinical Services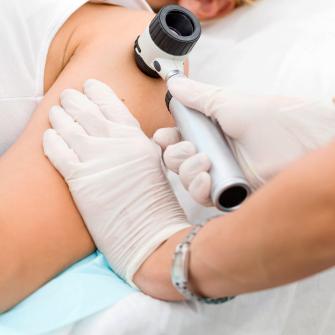 Faculty