Education Technology
NYU Langone Virtual Microscope

NYU Langone Virtual Microscope
The NYU Langone Virtual Microscope is a novel medical education tool created by the Institute for Innovations in Medical Education to display, annotate, and navigate more than 1,500 digital histology and pathology slides. Launched in 2009 and built using an open-source mapping engine, the virtual microscope offers students and faculty an easy-to-use system for collaboratively learning about health and disease at the cellular level.
Since the inception of the virtual microscope, NYU Grossman School of Medicine has scanned more than 1,500 teaching slides.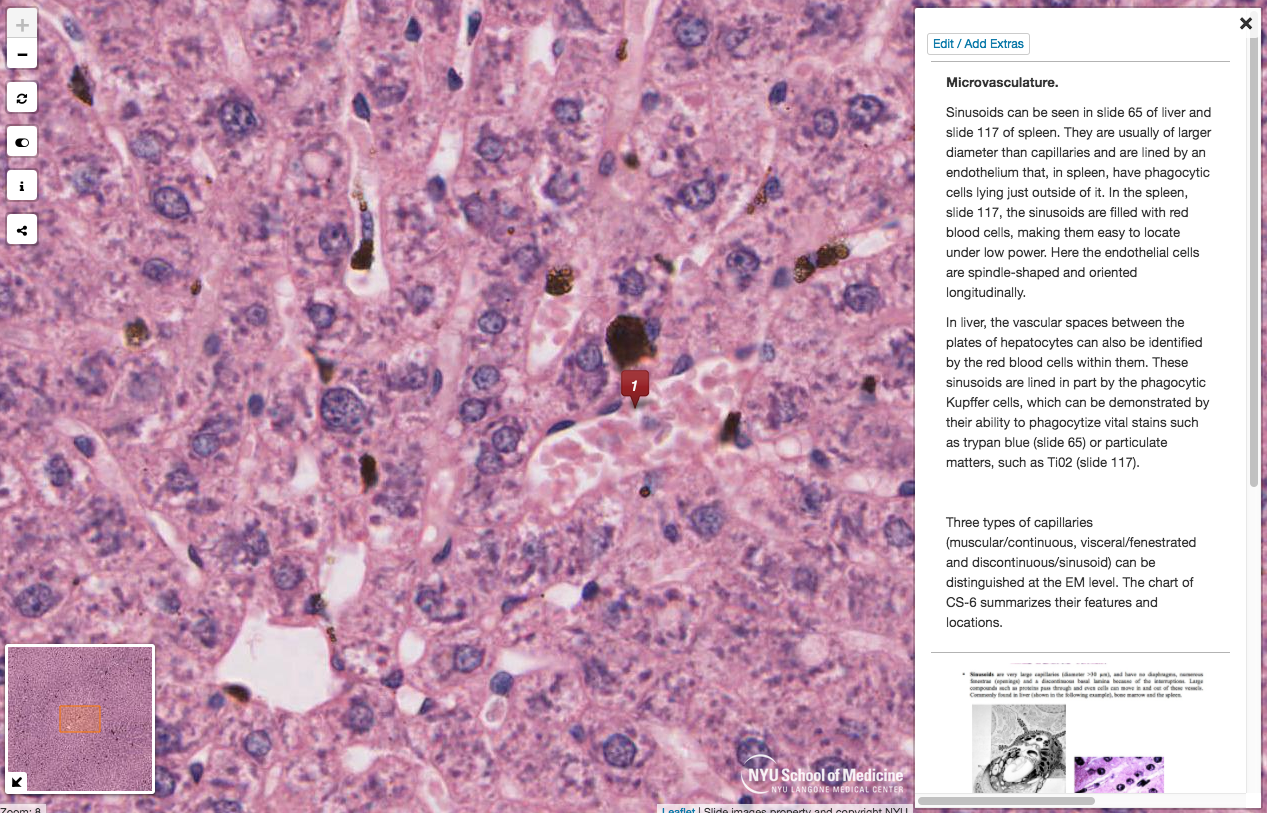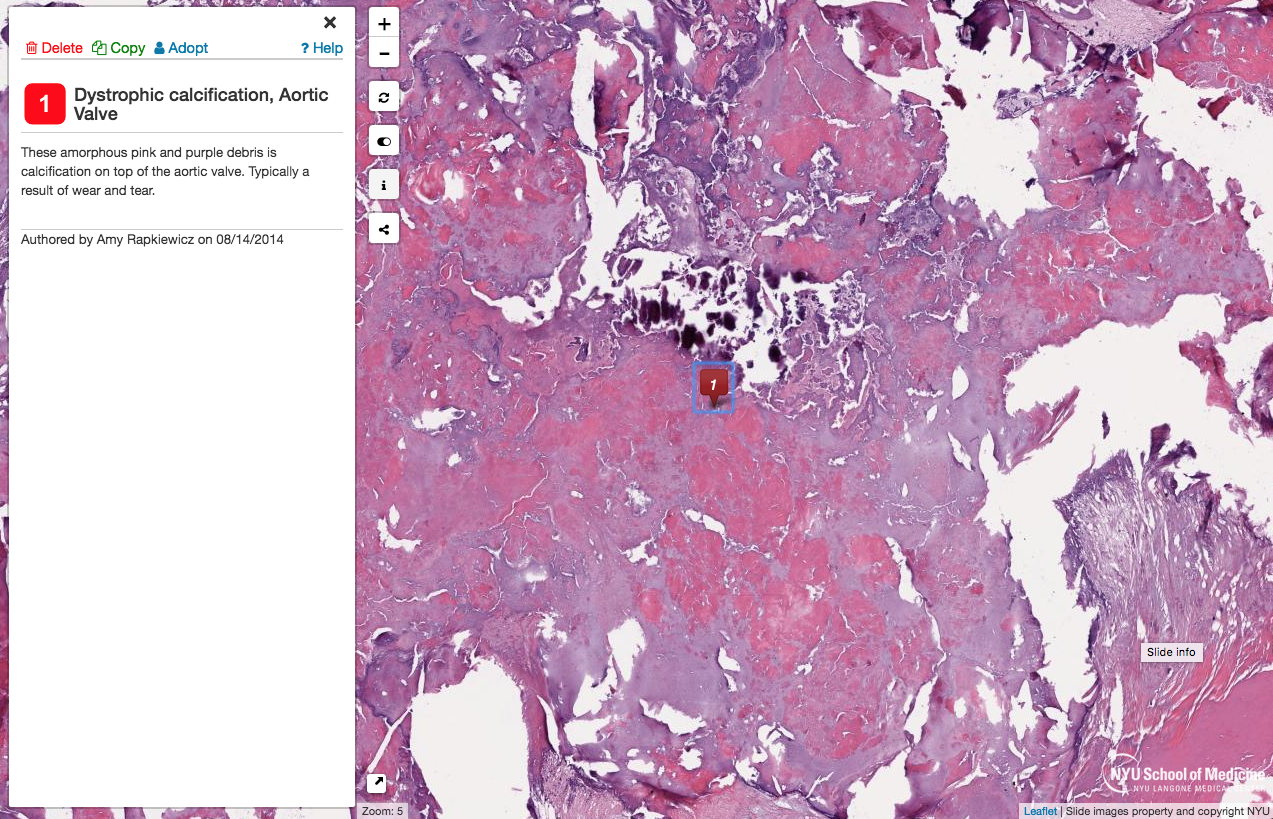 Read more about the project and our evaluation of its impact in "Enhanced Virtual Microscopy for Collaborative Education.." If you are interested in the details of the technologies used and the process to convert slides, we've outlined them on Github.