Division of Epidemiology
Division of Epidemiology Student Ambassadors & Alumni

Division of Epidemiology Student Ambassadors & Alumni
The Division of Epidemiology in NYU Langone's Department of Population Health offers an Epidemiology PhD Training Program through Vilcek Institute of Graduate Biomedical Sciences. Our student ambassadors, who are PhD candidates in our epidemiology training program, serve as contacts for prospective students, helping to answer their questions and provide a student's perspective of the program.
Epidemiology Students Ambassadors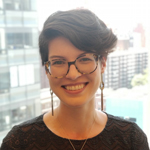 Kelsey Monson, MS
Kelsey Monson is mentored by Tomas Kirchhoff, PhD. Her research focuses on defining surrogates of cancer risk and survival using molecular biology laboratory techniques and next-generation sequencing technologies, integrating basic science, bioinformatics, and epidemiologic principles to improve public health. Her work includes identifying signatures of elevated cancer risk in the oral microbiome and defining baseline biomarkers of immunotherapy treatment response. For her dissertation research, she isolates pre-treatment T-cells from patients with advanced melanoma treated with immune checkpoint inhibitors and performs multiomics sequencing to define transcriptional regulatory networks that differentiate responders and non-responders to treatment. She received her MS in epidemiology from Columbia University and worked in first-in-human clinical trials of molecularly targeted cancer therapies at Memorial Sloan Kettering Cancer Center. Contact Kelsey at kelsey.monson@nyulangone.org.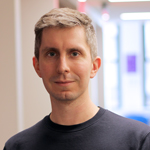 Bennett Allen, MPA
Bennett Allen is affiliated with the Center for Opioid Epidemiology and Policy. His research uses epidemiologic, econometric, and machine learning methods to evaluate supply-side strategies to reduce overdose death. Additional work engages bioethics in relation to public health policy. Current projects examine the impact of drug-induced homicide laws on opioid overdose mortality, the role of prescription drug–monitoring programs in pain management cessation, spatiotemporal prediction of neighborhood-level overdose mortality risk, and the ethical uses of big data in public health practice. Prior to joining NYU Langone, he worked in drug policy for the New York City government. Contact Bennett at bennett.allen@nyulangone.org.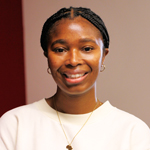 Melanie Baker, MPH
Melanie Baker is mentored by Lorna E. Thorpe, PhD, MPH. Melanie's doctoral work focuses on examining the effect of common household environmental toxicants and hazards on adverse birth outcomes among women living in multiunit housing. She is particularly interested in the effect of poor housing quality on racial and ethnic disparities in adverse birth outcomes and the introduction of policy on reducing the burden. Outside of her doctoral work, Melanie is president of the Black Student Association at NYU Langone's Vilcek Institute of Graduate Biomedical Sciences. Melanie was a Cancer Research Training Award Fellow at the National Cancer Institute. She holds an MPH in urban public health from Charles R. Drew University of Medicine and Science. Contact Melanie at melanie.baker@nyulangone.org.
Epidemiology Alum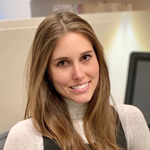 Alexi Archambault, PhD, MPH
Alexi Archambault received her MPH in epidemiology at Columbia University's Mailman School of Public Health in 2016 and a PhD in epidemiology at NYU Grossman School of Medicine in 2021. Her doctoral work was partially supported by a T32 predoctoral fellowship award from the Health Resources and Services Administration and the Agency for Healthcare Research and Quality. Alexi's dissertation focused on contributing to knowledge concerning the drivers of early-onset colorectal cancer with the expectation of improving the ability to predict the development of early-onset disease using a combination of lifestyle, environmental, and genetic factors.
Alexi is currently employed by Regeneron as a pharmacoepidemiologist within the Global Patient Safety division. She leads the generation of real-world evidence in support of the regulatory queries and submissions related to oncology compounds. In addition, she designs and conducts regulatory-required epidemiologic studies and other post-marketing commitments. She actively contributes to other pharmacoepidemiologic activities for assigned marketed/development compound(s) or therapeutic areas (TAs).