ParentCorps
Impact of ParentCorps

The impact of ParentCorps on children's learning, behavior and health has been evaluated in two randomized controlled trials, the most rigorous method for testing programs. ParentCorps' cost-effectiveness has also been evaluated using a mathematical model. The following are key results of this research:
ParentCorps has meaningful and sustained impacts on academic achievement, mental health, and physical health, one of very few early childhood programs with demonstrated impact on all three critical areas of development.
Children in pre-K programs enhanced with ParentCorps performed better on academic achievement tests, particularly in reading, and on teacher ratings of academic performance through second grade. ParentCorps led to a 24 percent lower risk of reading below grade level.
ParentCorps reduces mental health problems, including both emotional and behavioral problems at school, by 50 percent through second grade.
ParentCorps reduces the prevalence of obesity by 50 percent through second grade.
The prevention of these cross-domain problems in elementary school significantly increases each individual's quality adjusted life expectancy and produces a 4:1 return on investment over the life course.
In addition, ParentCorps impacts adult capacity to promote children's social emotional learning and behavioral regulation skills in critical ways:
Parents showed increases in knowledge and use of effective practices, such as setting clear expectations and positive reinforcement. Parallel changes were observed in ParentCorps classrooms, including more nurturing teacher-student interactions and effective behavior management.
Teachers reported greater value for and use of effective family engagement strategies, and parents reported significantly less difficulty contacting teachers.
Parents were more involved in children's learning from pre-K through second grade.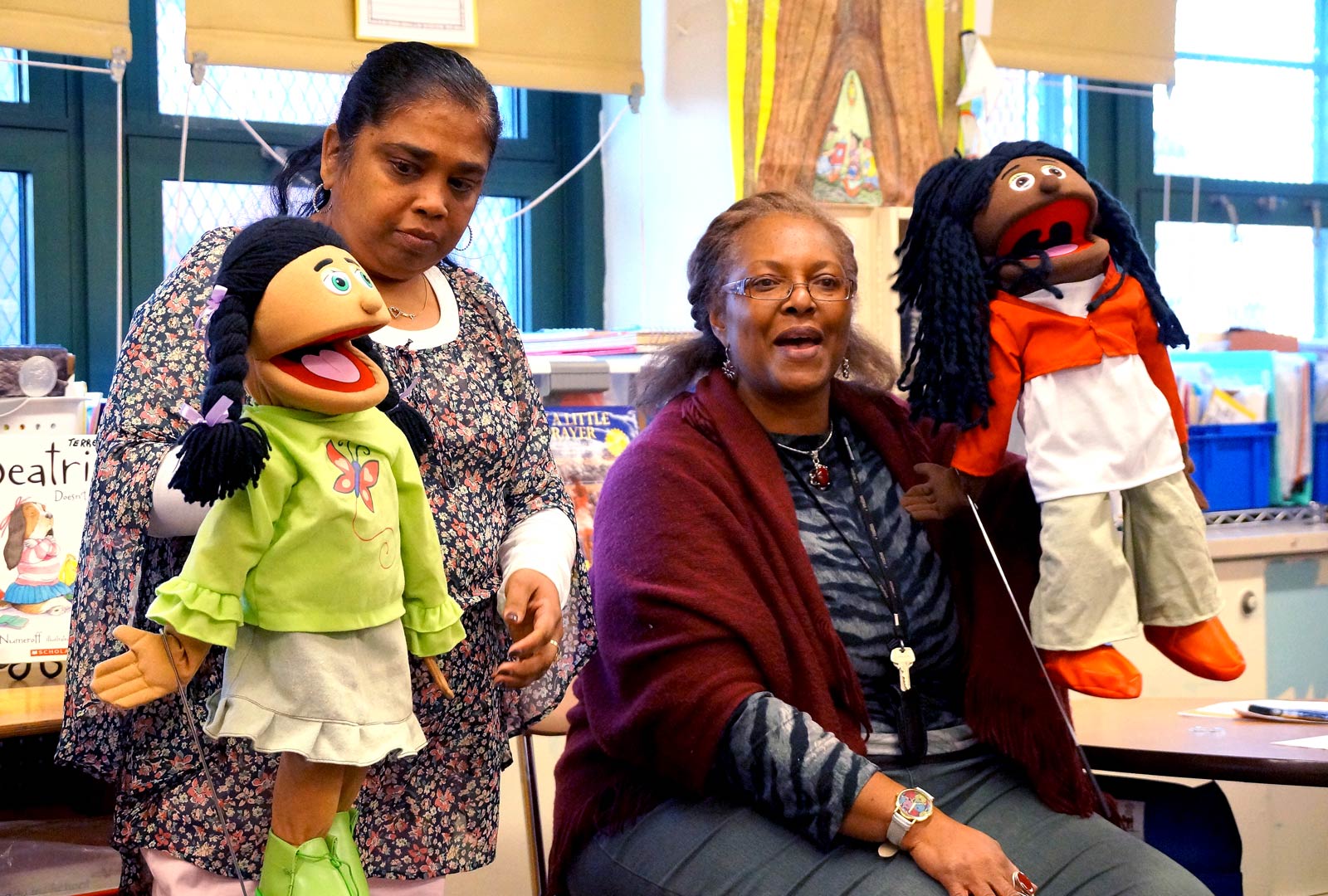 Support for ParentCorps
Several government and nonprofit organizations endorse ParentCorps as an evidence-based early childhood intervention.
Blueprints for Healthy Youth Development, considered the most rigorous registry of evidence-based positive youth development programs, reviewed ParentCorps evidence. ParentCorps received the highest rating for evidence with suggestions about using Head Start funding for financing implementation.
The National Center on Parent, Family, and Community Engagement, part of the U.S. Department of Health and Human Services, includes ParentCorps in its Compendium of Parenting Interventions, a resource that helps schools, early childhood programs, community-based organizations, and other stakeholders understand the evidence behind parenting interventions for families of young children.
The nonprofit, nonpartisan research center Child Trends lauds ParentCorps as an evidence-based intervention that improves outcomes for young children.
The Parenting Curricula Review Database, published by the Office of Head Start Early Childhood Learning and Knowledge Center, lists ParentCorps as one of 28 highlighted center-based parenting curricula. ParentCorps meets the highest level of evidence in this database designed to assist Head Start and Early Head Start programs to choose a research-based parenting curricula to meet the Head Start program performance standards.