ParentCorps
Impact of ParentCorps

The impact of ParentCorps on children's learning, behavior, and health has been evaluated in two randomized, controlled trials, which is the most rigorous research method for measuring the effectiveness of an intervention. The program's cost-effectiveness has also been evaluated, using a mathematical model. The following are key results of this research:
Compared with children in standard prekindergarten (pre-K) schools, those in schools that offer ParentCorps performed better on reading, writing, and math achievement tests and on teacher ratings.
During pre-K through second grade, behavioral problems grew at a much slower rate, and emotional problems remained less pronounced among children in ParentCorps schools, as compared with children in schools that did not offer ParentCorps.
By age 8, children who had been in pre-K programs enhanced with ParentCorps were significantly less likely to have emotional, behavioral, and mental health problems than children in standard pre-K programs.
For children who enter pre-K without strong behavior regulation skills, ParentCorps reduces early behavior problems and prevents the development of obesity and unhealthful behaviors through second grade. According to our mathematical model, ParentCorps may result in savings of more than $2,500 per child in expenditures related to health, criminal justice, and productivity over the course of their lives.
This robust evidence of cost-effectiveness and long-term impact across multiple child domain outcomes provides strong rationale for investment in scaling ParentCorps as an enhancement to pre-K in historically disinvested neighborhoods. ParentCorps is a promising strategy to reduce racial and income disparities in health and education.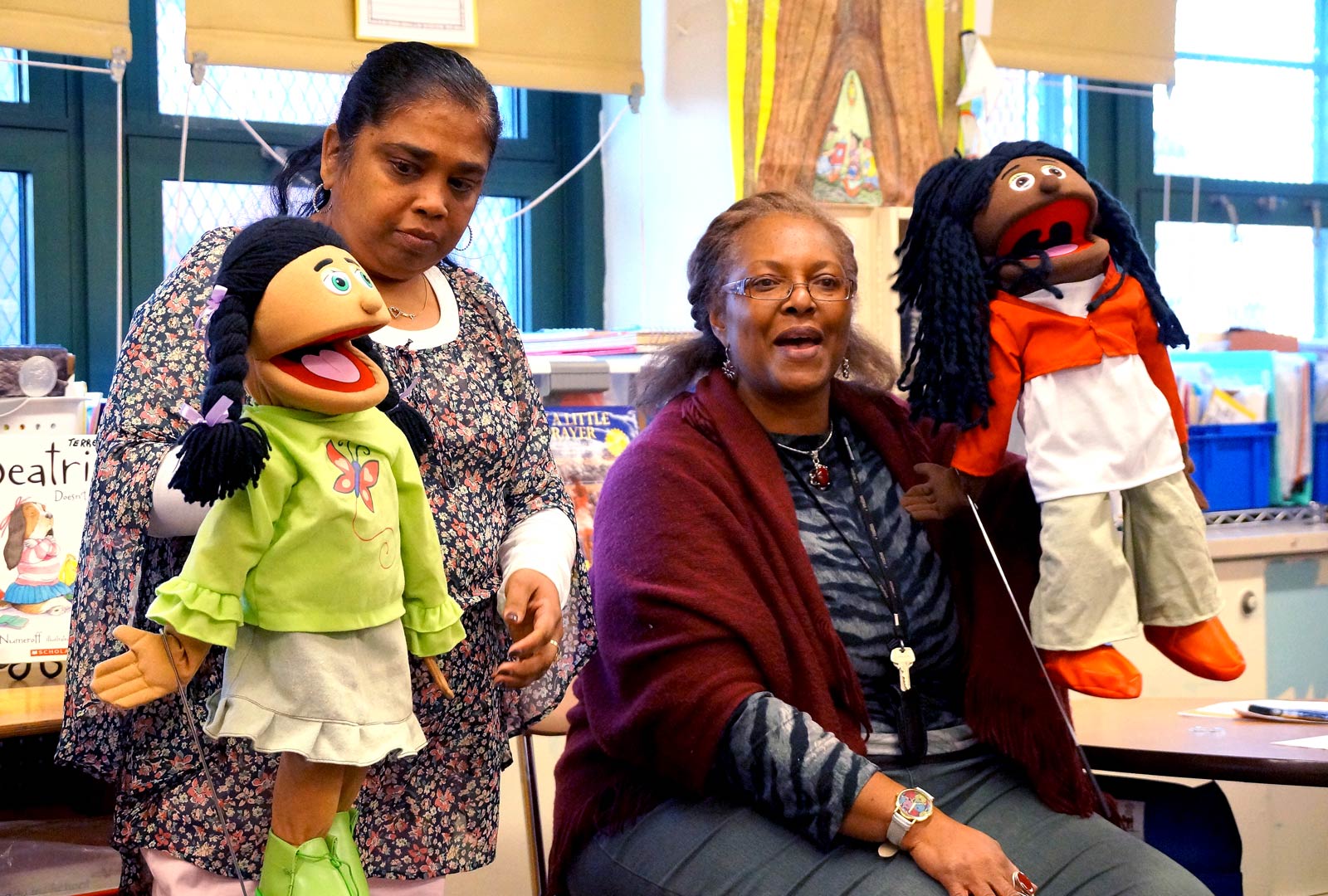 Support for ParentCorps
Several government and nonprofit organizations endorse ParentCorps as an evidence-based early childhood intervention.
Blueprints for Healthy Youth Development, considered the most rigorous registry of evidence-based positive youth development programs, reviewed ParentCorps evidence. ParentCorps received the highest rating for evidence with suggestions about using Head Start funding for financing implementation.
The National Center on Parent, Family, and Community Engagement, part of the U.S. Department of Health and Human Services, includes ParentCorps in its Compendium of Parenting Interventions, a resource that helps schools, early childhood programs, community-based organizations, and other stakeholders understand the evidence behind parenting interventions for families of young children.
The nonprofit, nonpartisan research center Child Trends lauds ParentCorps as an evidence-based intervention that improves outcomes for young children.
The Parenting Curricula Review Database, published by the Office of Head Start Early Childhood Learning and Knowledge Center, lists ParentCorps as one of 28 highlighted center-based parenting curricula. ParentCorps meets the highest level of evidence in this database designed to assist Head Start and Early Head Start programs to choose a research-based parenting curricula to meet the Head Start program performance standards.