Department of Urology Education
Our experts offer trainees opportunities to further their expertise in urology and urologic conditions.

NYU Langone's Department of Urology offers educational opportunities, including fellowships for medical students, a urology residency and fellowships, and continuing medical education for healthcare professionals who wish to further their expertise.
Summer Urology Fellowship for Medical Students
The eight-week Summer Urology Fellowship for Medical Students offers clinical exposure to this surgical subspecialty as well as research opportunities that can lead to medical conference presentations and publications. The fellowship is open to two students per year. Students work with Department of Urology faculty who are involved in ongoing research in the following clinical areas:
erectile dysfunction
female and male incontinence
infertility
pediatric urology
stone disease
urologic oncology
Summer research fellows also attend teaching conferences and journal clubs presented by faculty and residents. To round out the program, fellows work with a urology attending physician on a clinical research project. This capstone project gives highly motivated students an opportunity to shepherd a project from the beginning, and to create abstracts and manuscripts eligible for submission to national conferences and peer-reviewed journals.
Fellows can and are strongly encouraged to continue this research in their subsequent years of schooling. At the program's end, students present a short oral presentation to the Department of Urology on a topic to be decided.
Eligibility and Salary
To be eligible, students must be between their first and second years of medical school. A stipend is provided. In addition to the stipend, students may receive additional funds through NYU Grossman School of Medicine's Office of Financial Aid if they qualify for work–study. However, work–study eligibility is not required to apply.
How to Apply
To apply for the fellowship, prepare a one-page letter describing your interest in the fellowship and address it to Sabine Gay-Delvi, program coordinator, at sabine.gay@nyulangone.org. For questions or to learn more about the fellowship, please call 646-825-6310.
Students must submit applications by February 15 for the upcoming summer and are notified about acceptance in mid-March. The fellowship begins in mid-June and ends in mid-August.
Urology Residency
Our Urology Residency is a five-year program designed to equip future urologists with expertise in all aspects of urologic medical and surgical care, provide experience in interpreting clinical and research data, and foster a compassionate approach to patient care.
Urology Fellowships
Our department offers fellowships directed by internationally known experts in the following subspecialties:
Continuing Medical Education
The Department of Urology offers opportunities for trainees and medical professionals both through NYU Grossman School of Medicine's continuing medical education (CME) programs and through our department's Urology Grand Rounds and Case of the Month newsletter.
Urology Grand Rounds
Urology Grand Rounds occur Wednesdays from 6:30 to 8:30AM at the Skirball fourth floor conference room.
Case of the Month Newsletter
The Case of the Month newsletter helps our department pursue its educational mission by presenting an especially interesting or complex case, written by a member of our faculty. Below are Case of the Month newsletters for the most recent 12 months:
Attendees of our CME courses are automatically signed up to receive the Case of the Month newsletter. If you would like to receive it by email, complete this form and stay up to date about all of our CME offerings.
Urology Residency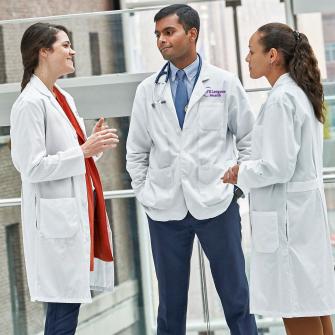 Female Pelvic Medicine and Reconstructive Surgery Fellowship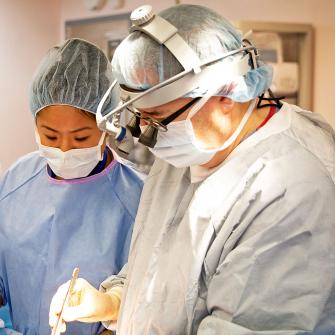 Gender-Affirming and Reconstructive Surgery Fellowship