Charvet Lab
Charvet Lab Team

We are fortunate to have many great current and former team members to advance our work. The lab includes faculty, program administrators, clinical coordinators, postdoctoral fellows and graduate and undergraduate students. We are also fortunate to have many collaborators across NYU Langone and beyond.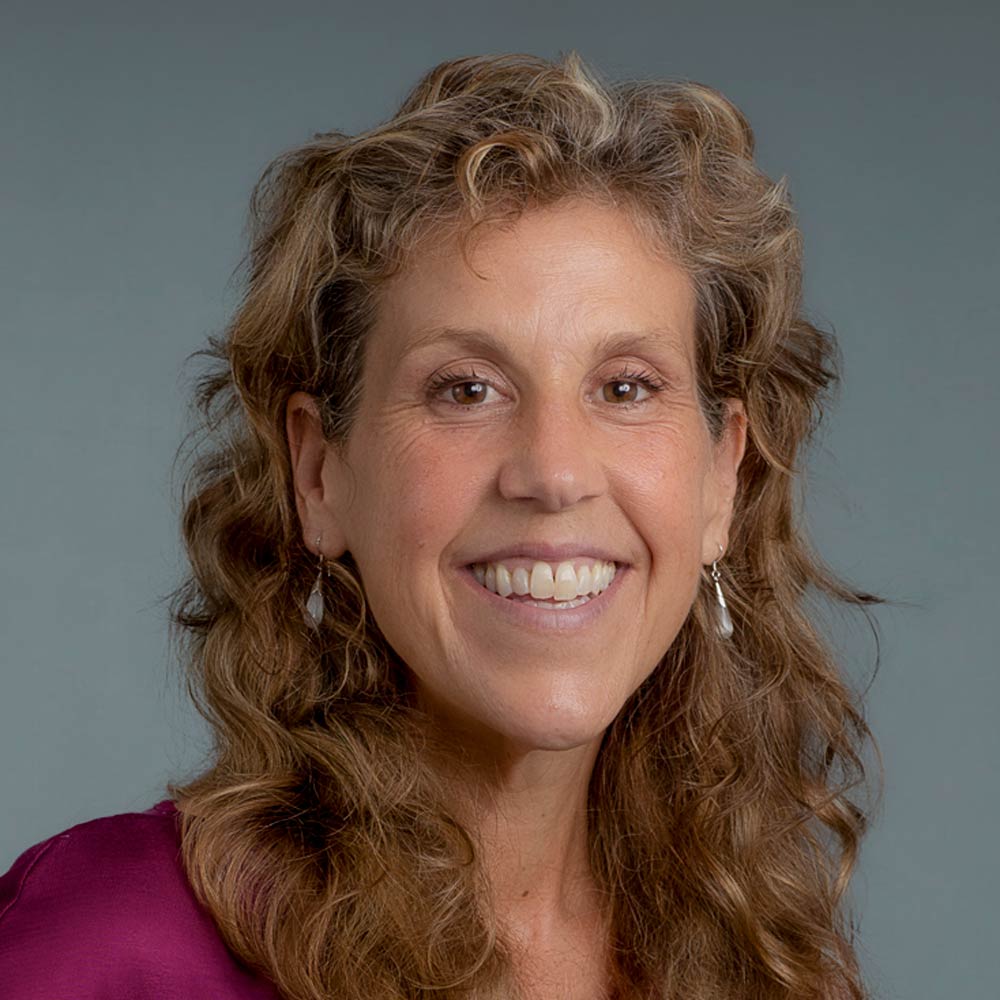 Dr. Charvet is the Director of MS Research and an associate professor of neurology.  She is a licensed clinical neuropsychologist with over 30 years of clinical research experience.  She received her doctorate from Vanderbilt University and completed her ABPP-ABCN certified internship and fellowship in both adult and pediatric training.  Following her fellowship, she joined the Stony Brook Medicine neurology faculty as an assistant professor. She also has prior experience in the pharmaceutical sector with a position in medical and clinical affairs supporting projects addressing a wide range of disorders of the central nervous system.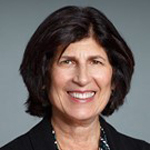 Dr. Lauren Krupp is the Director of the MS Division and professor of neurology. She received her medical degree from the Albert Einstein College of Medicine, completed her neurology residency at Albert Einstein and Montefiore Medical Center and then completed additional fellowship training at the Neuro-immunology/Multiple Sclerosis Branch of the National Institutes of Health. She is a Fellow of the American Academy of Neurology. She also directs the NYU Langone Pediatric MS Center having pioneered the first center to treat children and adolescents with the disease. The Center has been designated as a Center of Excellence by the National Multiple Sclerosis Society. Dr. Krupp chaired the first steering committee of a network of six centers nationwide committed to pediatric MS research and clinical care.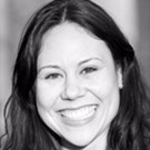 Kathleen (Kai) Sherman, MSED
Kai is a true Virginia gal who now lives on Long Island. Her career started in 2006 as the lab coordinator/research specialist at the Child Study Center at the University of Virginia.  Life experiences led her to receive a master's degree in health and physical education and she became a Sr. Clinical Research Associate in the Oncology Department at Lahey Hospital & Medical Center in Burlington, MA. When her husband accepted a position at Stony Brook University, Kai was fortunate to learn about Dr. Krupp's and Dr. Charvet's work in Multiple Sclerosis and was hired to become a part of the team! She then followed the team to NYU Langone Health, now working as a Program Manager for the Multiple Sclerosis Comprehensive Care Center and the Pediatric MS Center. The most important, and enjoyable, part of her responsibilities is working on projects that directly affect individuals with MS: projects both in research and patient education. In her free time, Kai is an avid dancer and yogi.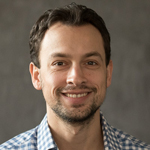 Matt Lustberg, MA
Matt graduated from Rutgers University with a degree in political science. He then received his master's degree in psychology from New York University. At the same time, he worked as a research volunteer on the Adolescent Psychiatry Unit at Bellevue Hospital. He then moved on to become a Research Coordinator at the NYU Langone Center for Biomedical Imaging where he coordinated neuroimaging and neurocognitive research projects related to psychiatric disorders and other neurological diseases.
Fun fact: Matt is a true multi-instrumentalist and plays over 7 instruments!
Tehila Eilam-Stock, PhD
Dr. Tehila Eilam-Stock recently completed her PhD in clinical psychology from the CUNY Graduate Center, and joined the Charvet Lab as a postdoctoral fellow. Her clinical training included sub-specialties in clinical psychology, neuropsychology, and rehabilitation psychology. She has worked with a variety of patient populations, including individuals with MS. Most recently, she completed her pre-doctoral internship at NYU Langone's Rusk Rehabilitation, where as part of her training she co-led psychosocial and cognitive remediation groups for individuals with MS. Her doctoral work focused on understanding socio-emotional and attention mechanisms in Autism Spectrum Disorder, and she received the APA Dissertation Research Award and the Altman Dissertation Fellowship for her research. Her current interests include the psychological and cognitive sequelae of MS, as well as the development of clinical interventions that target these aspects of the disease.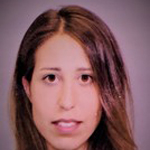 Giuseppina Pilloni, PhD
Dr. Giuseppina Pilloni completed her PhD in biomedical engineering from University of Cagliari, Sardinia, Italy. In 2018, she completed a tDCS project paired with gait training with our team as a visiting predoctoral fellow. She joined the Charvet Lab as a postdoctoral fellow sustaining her long term interest in studying mechanisms and effects of noninvasive brain stimulation techniques. She also has extensive experience in the use of wearable and portable technologies for quantitative and objective human movement analysis in a variety of patient populations, including individuals with MS.
Fun fact: Giuseppina was a professional basketball player.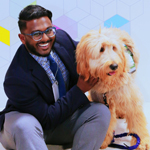 Allan George, MA
Allan graduated from Stony Brook University with a bachelor's degree in psychology. He then went on to attain a master's degree in psychology from New York University. While working on his master's, he worked as a part-time research coordinator for NYU Langone in an epilepsy and neuroimaging lab. Upon graduating, Allan continued his work at the epilepsy lab and also began to work on neuropsychology studies. He next  transferred to the MS Center, where he now assists Dr. Charvet with neuropsychological evaluations as well as works on several studies related to tDCS and MS. Allan looks to pursue his doctoral degree in neuropsychology.
Fun fact: Allan, at his peak, used to run an 11.7s-100 meter dash!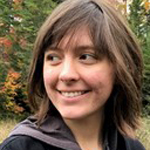 Pam Best
Pam has a BS in biochemistry and psychology from Stony Brook University.  Pam partnered with Stony Brook's Student Accessibility Support Center to co-found the ACE mentor program, which partners incoming students receiving accommodations with experienced upperclassmen in order to ease their transition to a new school. Pam has more than two years of experience as an EMT in Huntington and in residential psychiatric care. She plans on pursuing a PhD in clinical psychology, and has a special interest in mental health and socialization in the context of chronic, progressive, and terminal illnesses. In her spare time, Pam loves drawing and reading chunky philosophy books.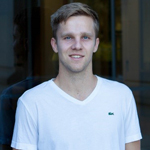 Martin Malik
Martin joined the team in April of 2019. He graduated from the University of Illinois Urbana-Champaign with a bachelor's in molecular and cellular biology. After gaining an array of wet-lab research experiences in infectious diseases, reproductive health and cancer cell biology, he decided to make a switch to the clinical side of things in order to work more directly with people. Martin plans to attend medical school in the future with broad interests in nutrition, preventative medicine and neurology. Some of Martin's hobbies include picking things up and down in the gym, playing soccer, and skiing in the winters.
Fun fact: Martin used to teach tennis and swimming in high school. Although he's a bit rusty now, new clients are always welcome!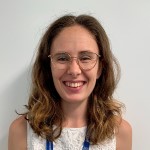 Lillian Walton Masters
Lillian Walton Masters received her BA in anthropology and global public health from New York University in 2016. During her undergraduate degree, she began her work in research at NYU School of Medicine in the developmental genetics laboratory of Dr. Agnel Sfeir as a student research intern for two years. After graduation, Lillian worked as an associate research technician with Dr. Leonardo Trasande for the NIH-funded Environmental Children's Health Outcome projects in the NYU Langone's Division of Environmental Pediatrics. In 2018, she chose to attend the Columbia University Premedical Postbaccalaureate Program but continued interning and volunteering at NYU Langone in the observation unit of the emergency department, the outpatient surgery department, and in population health research. Lillian joined Dr. Charvet's team in June 2019 as a research coordinator and plans on pursuing a medical degree. In her spare time, Lillian loves teaching Pilates and reading medical history books.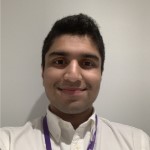 Ibraheem Mirza
Ibraheem is a senior at New York University studying biology and hopes to pursue a medical degree. He started at NYU Langone Orthopedic Hospital as a volunteer research associate in the rheumatology department and joined the lab in October 2019. In his free time he loves to play basketball, listen to music, and grill on the weekends year round.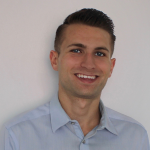 John Shymansky
John graduated from New York University with a BS in business and political economy. He worked in economic consulting for two years, while volunteering at New York-Presbyterian Columbia University Medical Center's emergency department on the side. In 2019, he enrolled in New York University's Postbaccalaureate Prehealth Studies program and plans to attend medical school in the future. John joined Dr. Charvet's team in September 2019 and is involved in tDCS studies. His hobbies include running, playing the piano, and exploring New York City by bike.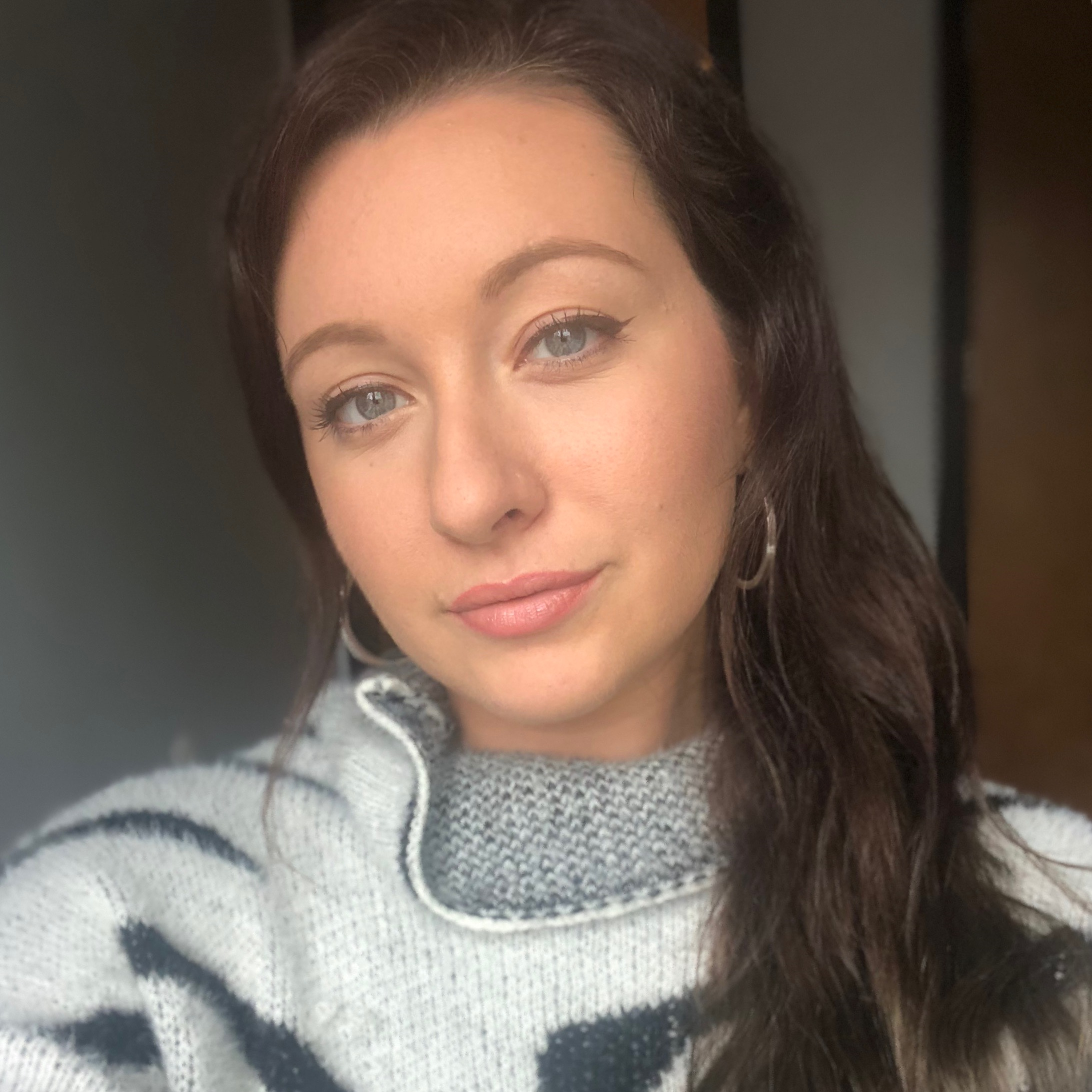 Hannah Adams Zimmerman
Hannah graduated with a BS in psychology from Fordham University at Rose Hill in May 2017. She simultaneously worked at an outpatient rehabilitation facility in the Bronx as an intern, running group therapy sessions. She then moved to Los Angeles in June 2017 to work as a mental health counselor in a dual diagnosis crisis residential treatment program. She is currently pursuing her master's degree in clinical psychology from New York University. Hannah is interested in helping individuals with various neurological disorders and other clinical cases. She plans on working toward her PhD in clinical neuropsychology and has a special interest in schizophrenia and MS.
Fun fact: Hannah lived in Costa Rica for two months working as a nanny.
Team Image Gallery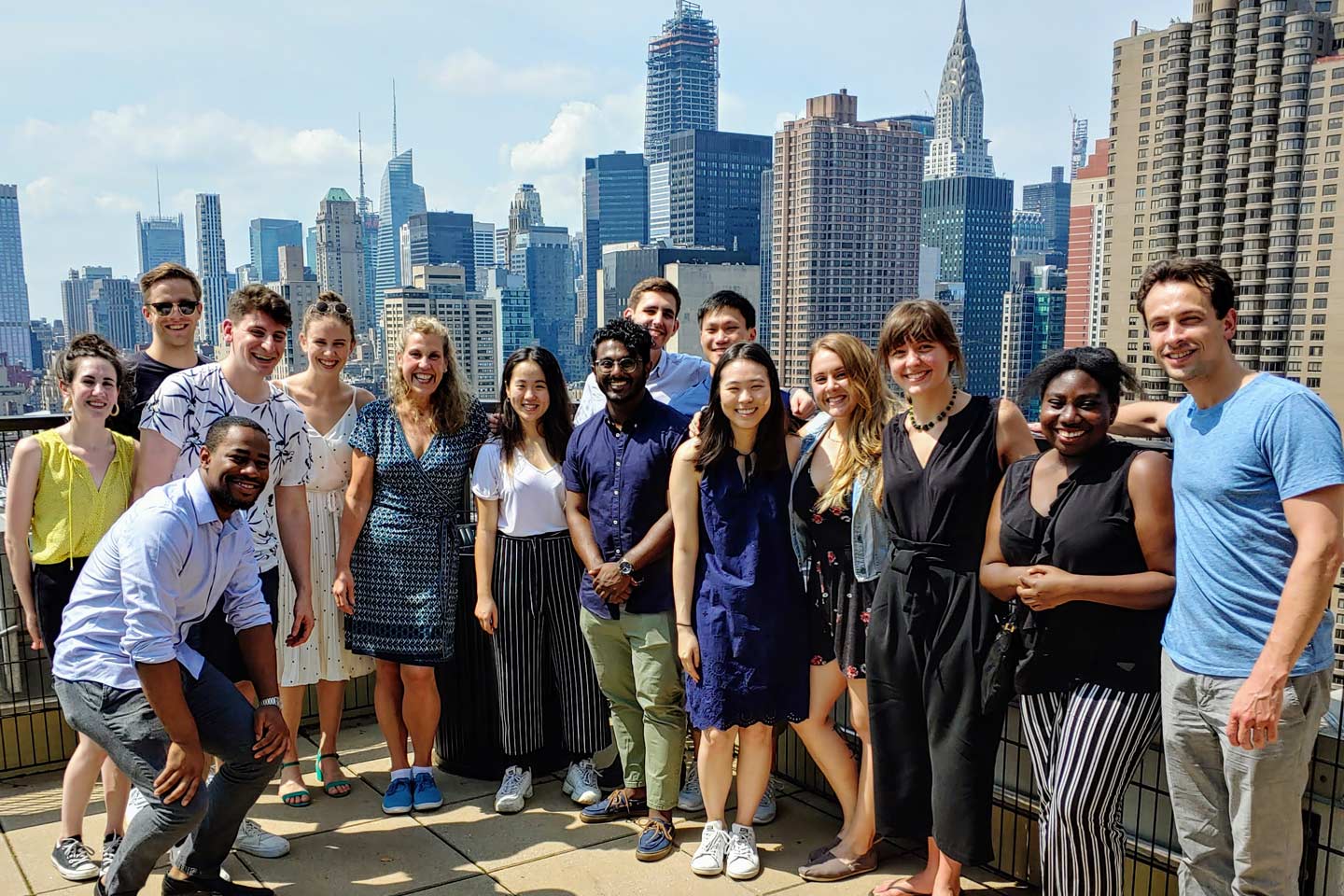 The research team getting together to celebrate the summer.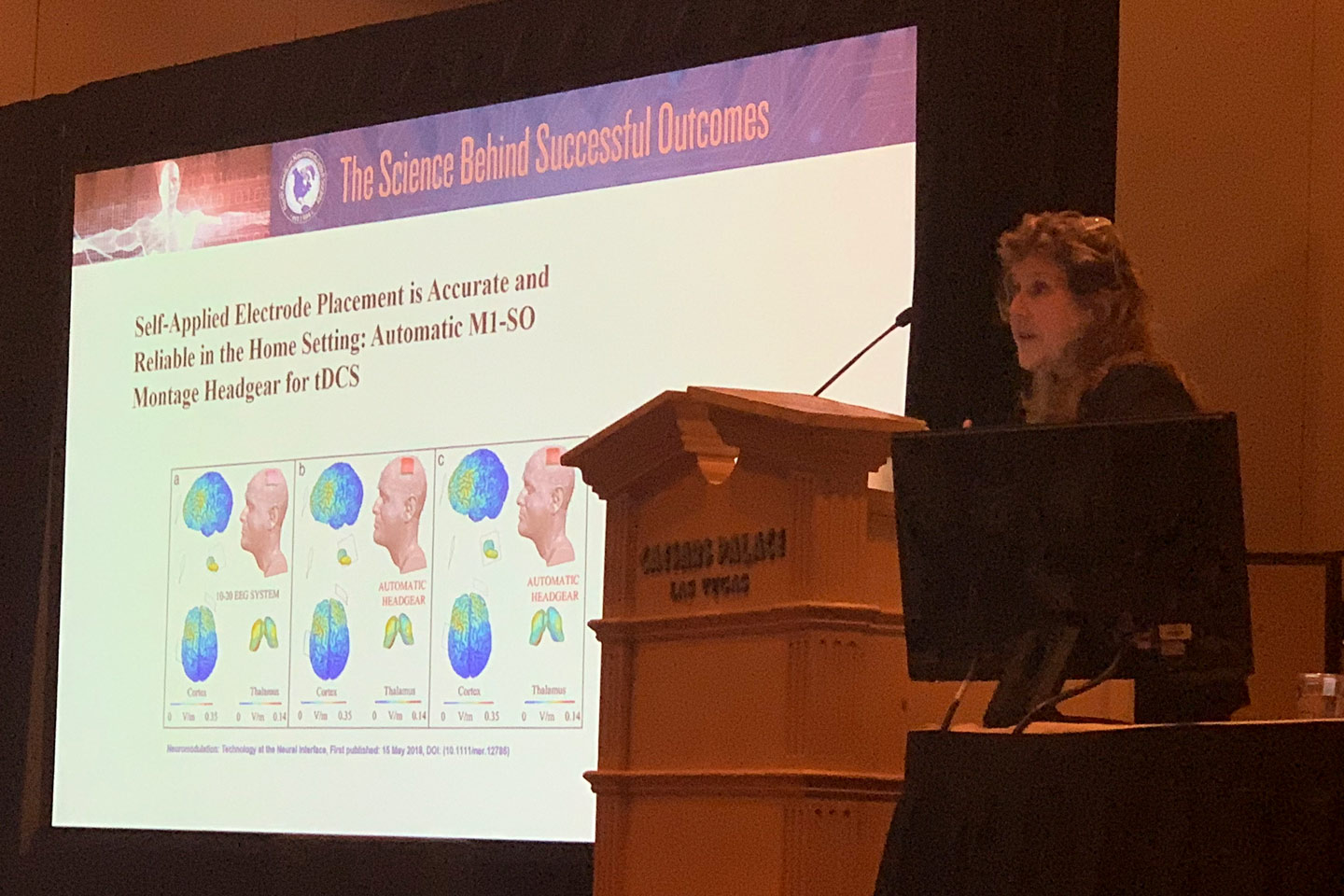 Dr. Charvet presenting on tDCS at a national meeting.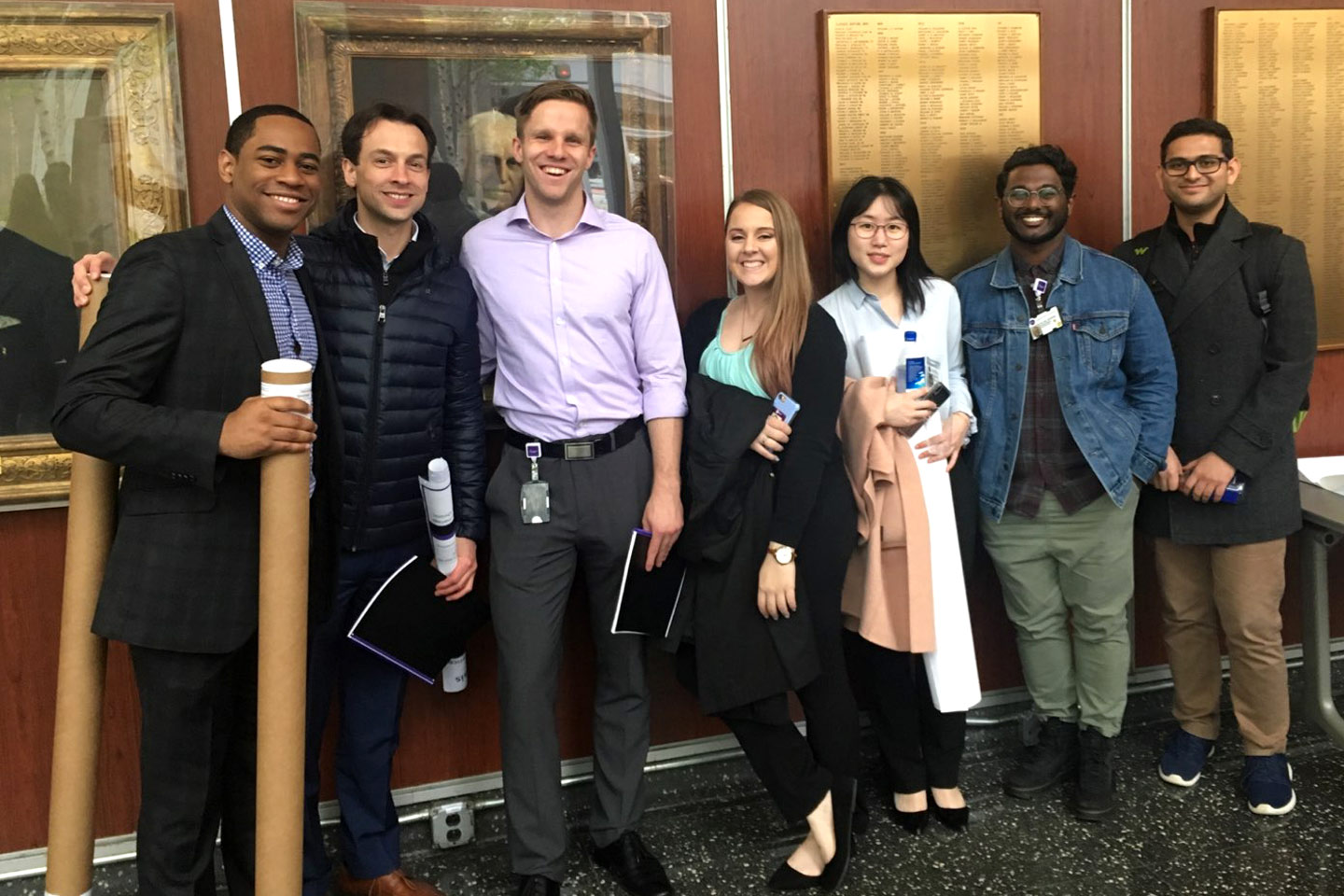 Members of the research team presenting our findings at the annual neurology research day.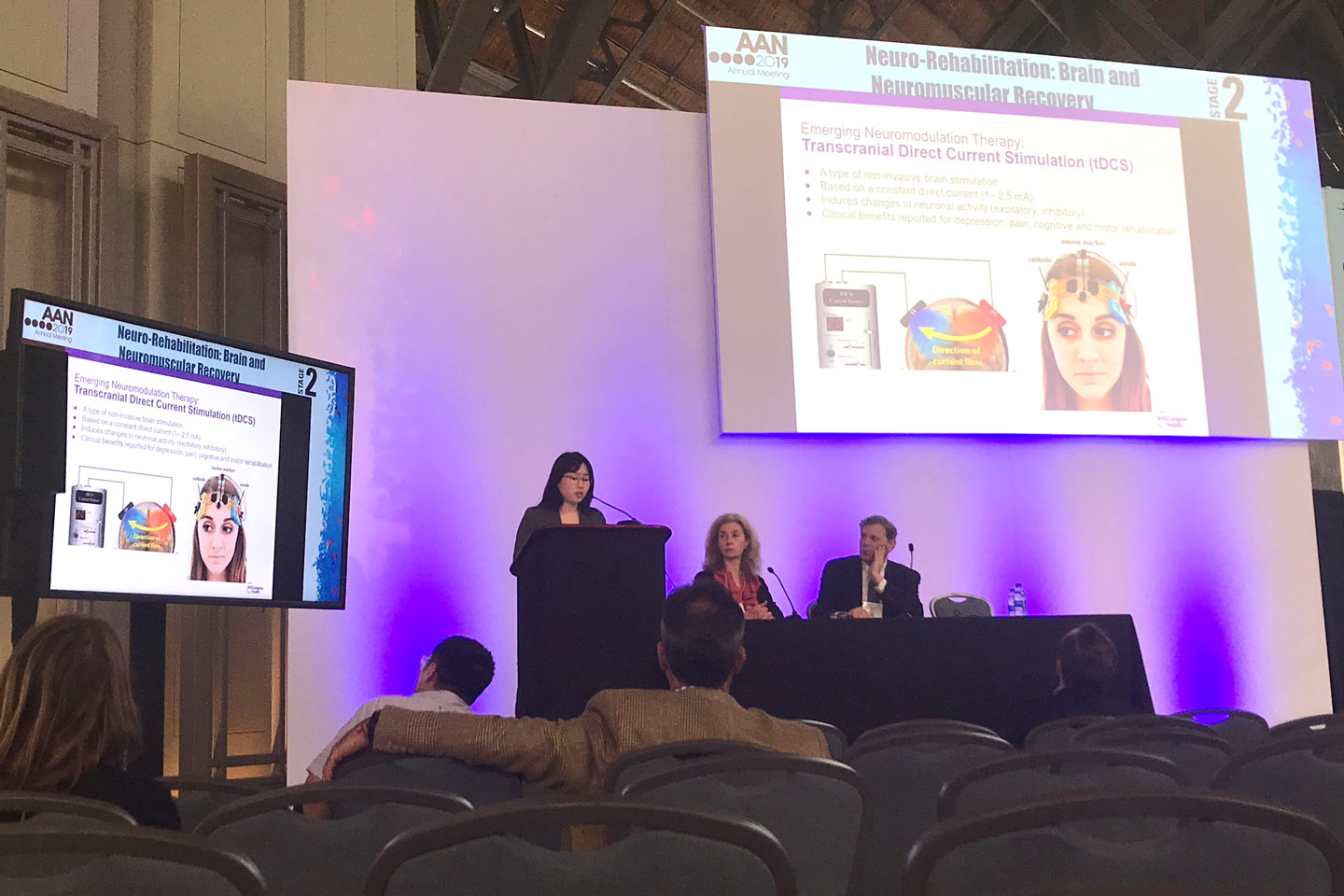 Claire Choi presenting tDCS neuroimaging findings at the 2019 American Academy of Neurology annual meeting in Philadelphia.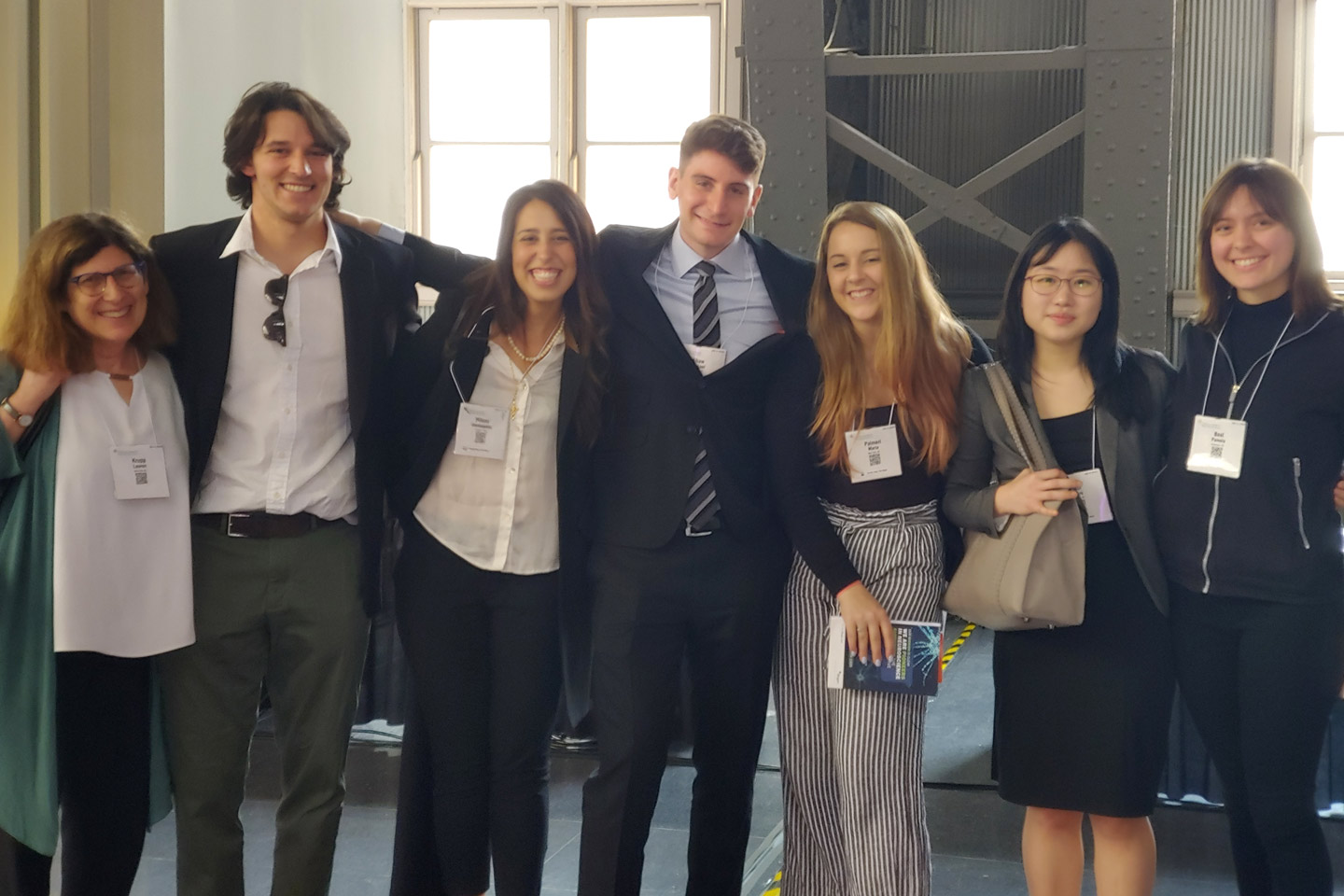 Members of the research team presenting findings from our studies at the 2019 American Academy of Neurology annual meeting in Philadelphia.