Morgan Lab
Morgan Lab Team

Members of the Morgan Lab work closely together to translate multiple myeloma research developments into improved patient outcomes.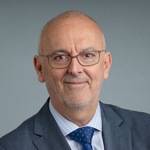 Director, Multiple Myeloma Research, Perlmutter Cancer Center
Dr. Morgan, director of myeloma research at NYU Langone Health's Perlmutter Cancer Center, is a recognized international expert and thought leader on multiple myeloma and is regularly invited to give both clinical and scientific talks around the world at international meetings such as ASCO, AACR and ASH. He has received peer-reviewed project and program funding for the last 25 years and has contributed significantly to current clinical and genetic understandings of myeloma.
Within the laboratory, his initial work concentrated on chronic myeloid leukemia (CML) and pediatric acute lymphoblastic leukemia (ALL). Dr. Morgan was involved in the molecular characterization of the Philadelphia chromosome and was the first person to apply sensitive DNA- and RNA-based PCR for the detection of minimal residual disease (MRD) in CML, and in pediatric ALL where he published the first molecular characterization of the t(11;19). These interests in both MRD and how transcription factor abnormalities and epigenetic change act as drivers of cancer progression now continue in multiple myeloma, as he believes this disease provides an excellent model system of cancer progression with which to study such events.
Utilizing large patient sample databases from clinical trials on which he has been PI, Dr. Morgan has published extensively on the genetics of myeloma initially utilizing FISH, SNP arrays and more recently WES and WGS, and has identified the importance of evolutionary biology in myeloma progression. To study the role played by the cells of the bone marrow microenvironment, he has explored de-convolution algorithms, applicable to RNA extracted from whole bone marrow biopsies, and, more recently, utilized high-throughput flow cytometry and single cell technologies to further define these cells. Using 10X WGS, he has also defined missing driver variants and characterized complex structural chromosomal rearrangements and determined their prognostic significance.
Dr. Morgan has been a major force in translating molecular advances from the laboratory to the clinic in myeloma. He has contributed to the development of risk stratification systems including the international staging system (ISS) and its adaptation to include molecular markers; has identified key disease drivers, which have formed the basis for a new driver based definition of ultra-high risk disease; and, has defined distinct biological segments of MM that have prognostic importance and which are suitable for personalized medicine approaches.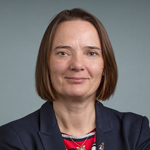 Faith is the director of the clinical myeloma program at Perlmutter Cancer Center. In addition to seeing myeloma patients in the clinic and actively participating in phase I-III clinical trials, she has over 20 years' experience in translational research. A key component of her work has been performed on patient samples associated with clinical studies. Analyses of this material highlighted the prognostic importance of achieving a complete response and the clinical utility of testing for minimal residual disease, enabled characterization the genomic landscape of myeloma, and determined the prognostic significance of genetic abnormalities.
Within the laboratory, Dr. Davies has investigated key growth and survival pathways in myeloma and determined mechanisms by which such pathways can be targeted therapeutically,  including targeting protein homeostasis, receptor signaling, genetic abnormalities, and immune pathways. Results of these and other studies have led to development of nationally and internationally recognized approaches for the treatment of myeloma and to changes in clinical practice and guidelines. These have included, for example, the introduction of autologous transplantation for newly diagnosed myeloma patients, use of IMiDs in all stages of myeloma therapy, and widespread use of intravenous bisphosphonate therapy. Her work has also been associated with the development of prognostic and predictive biomarkers for personalized-medicine approaches, for example, prognostic genetic abnormalities, minimal residual disease detection, and mutation-driven therapy. Dr. Davies' current translational work focuses on myeloma mouse modeling.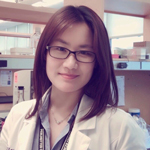 Jinyoung Choi, PhD
Research Scientist
Jinyoung received her PhD in developmental endocrinology from the University of Cincinnati. She completed her postdoctoral training at Beth Israel Deaconess Medical Center and Weill Cornell Medical College. Her research focus was on dissecting the mechanisms of thyroid hormone action in vertebrate development and establishing a differentiation protocol to generate thyroid cells using hiPSC/mESC. She is the Morgan lab manager and researches molecular classification strategies in myeloma.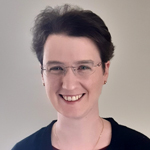 Eileen Mary Boyle, MD, MSc
Eileen graduated from the University of Lyon, France, in 2008, and did postgraduate training in medicine in Lille where she earned an MSc in molecular genetics in 2014. She became junior faculty and consultant in hematology at Lille University Hospital in France in 2015. More recently, she was a visiting academic at the Myeloma Institute in Little Rock, Arkansas, and is now postdoctoral fellow at NYU Langone. Eileen's work focuses on the molecular architecture of plasma cell disorders including multiple myeloma and its precursor states. She is also principal investigator for the IFM2014-04 trial (NCT02626481), and is sub-investigator for IFM, Lysa, FILO, and Myeloma UK trials in Lille and London.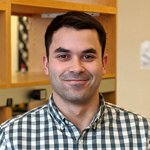 Patrick Blaney, BS, MS
Patrick graduated from Penn State University with a BS in engineering science in 2016, after which he earned his MS in bioinformatics from Northeastern University in 2019. Patrick's work focuses on bioinformatic analysis of single cell transcriptomic and structural variation analysis of myeloma.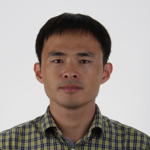 Yubao Wang, PhD
Senior Scientist
Yubao received his PhD in biology from the University of Geneva School of Medicine, Switzerland, in 2014. His PhD thesis was focused on cellular and intercellular coordination mechanisms of sodium transport in the renal collecting duct. He completed a year of postdoctoral training at the University of Texas Southwestern Medical Center, followed by four years at NYU Grossman School of Medicine, where his work focused on osteoclast physiology and protein tyrosine phosphorylation in breast cancer, respectively. He is now a research scientist in the Morgan lab, working on projects that aim to dissect the molecular mechanisms of multiple myeloma driven by distinct genetic abnormalities.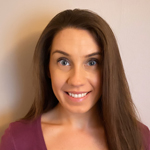 Alyssa Meyer
Administrative Assistant to Dr. Gareth Morgan and Dr. Faith Davies