Vaccine Center
We protect and restore human health through innovative vaccine research.

Using the latest technologies from fields such as immunology, microbiology, and epidemiology, we lead collaborative research projects designed to identify safe and effective vaccines for infectious illnesses including COVID-19 and influenza. We also seek to develop vaccines for noninfectious conditions including cancers, autoimmune disorders, brain conditions, and chronic diseases.
Our goals reach beyond just discovering the next vaccine. We care deeply about protecting public health and collaborate with communities to improve how we communicate information about vaccines. We aim to increase access to care and combat vaccine hesitancy in New York City and around the world.
With our expertise and resources, the Vaccine Center was able to respond immediately as New York City became the epicenter of the COVID-19 pandemic in early 2020. We were able to respond quickly to this public health emergency by launching important clinical trials in COVID-19 vaccine and treatment research.
In 2020, the Vaccine Center was established as a Vaccine and Treatment Evaluation Unit (VTEU) by the National Institute of Allergy and Infectious Diseases (NIAID). We are honored to be part of the Infectious Diseases Clinical Research Consortium, a clinical trials network made up of 10 VTEU sites nationwide.
NYU Langone was chosen as a trial site for experimental COVID-19 vaccines thanks in part to the expertise of Dr. Mulligan, who for decades has led infectious disease research programs that have yielded vaccine candidates for HIV and other viruses.
Clinical Trials
Participate in a Vaccine Clinical Trial
Learn More
Read more: Participate in a Vaccine Clinical Trial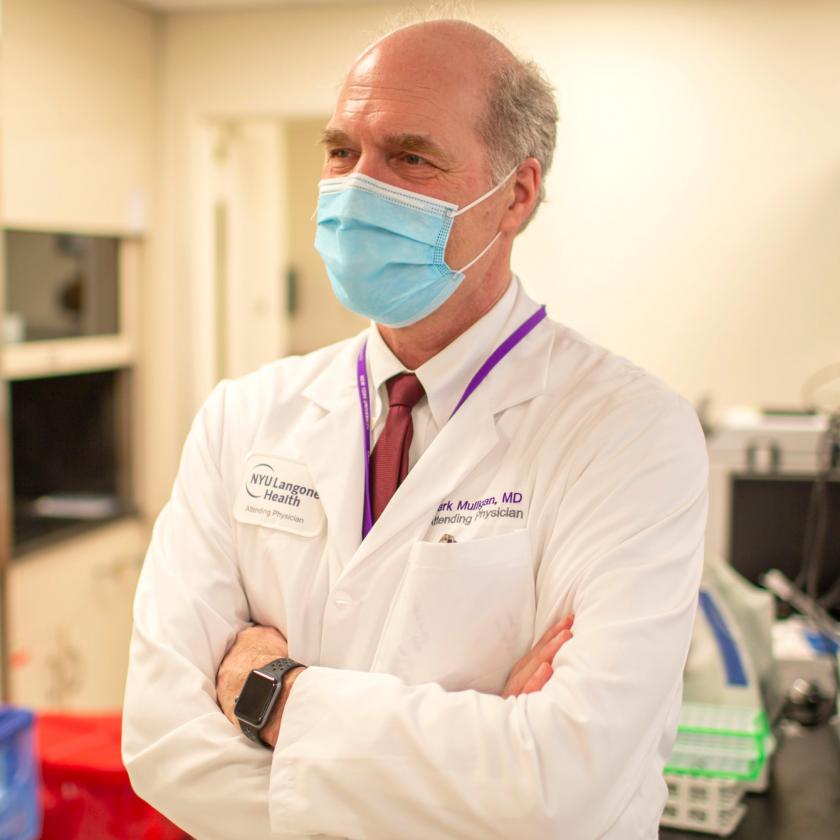 Events
Connect with Our Experts at One of Our Events
Learn More
Read more: Connect with Our Experts at One of Our Events