Department of Anesthesiology, Perioperative Care & Pain Medicine Education
We are dedicated to the training of medical students, residents, and fellows.

NYU Langone's Department of Anesthesiology, Perioperative Care, and Pain Medicine has a long and distinguished history in academic anesthesiology, which includes the comprehensive education of medical students, residents, and fellows.
We emphasize clinical teaching in a variety of settings so that trainees gain experience caring for a diverse patient population. Some of our many clinical sites include NYU Langone's Tisch Hospital, Kimmel Pavilion, the Center for the Study and Treatment of Pain, NYU Langone Orthopedic Hospital, NYU Langone Hospital—Brooklyn, NYC + Health Hospitals/Bellevue, and the VA NY Harbor Healthcare System.
Our faculty are also committed to providing research opportunities to our trainees. Molecular mechanisms of pain and brain function are some of the topics our basic researchers have explored. In addition, our clinical studies aim to advance the quality of anesthesiology care and pain management in patients. Didactic training, which includes departmental grand rounds, journal clubs, and case conferences, is an important part of our educational programs.
Our grand rounds and our weekly practice-based learning and improvement series, which offers systematic analysis of anesthesiology practice and review of the literature to improve quality of care and patient safety, are both available for continuing medical education (CME) credit. Learn more about acquiring CME credit through our regularly scheduled series.
We invite you to visit our department, see our facilities, talk with our medical students, residents, fellows, and faculty, and allow us to participate in your education.
Medical Student Training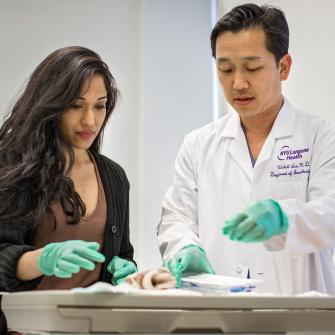 Residency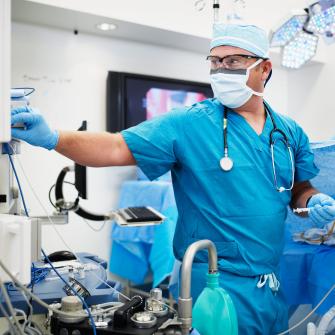 Fellowships