Department of Child & Adolescent Psychiatry
We advance the mental health of children and all who care for them through innovative research, integrated care, and inclusive education.

NYU Langone Health's Department of Child and Adolescent Psychiatry is transforming child and adolescent mental healthcare through innovative education, research, patient care, and community engagement.
Our strategic priorities allow us to better understand the causes of mental health and developmental disorders, advance treatments, discover cures, and train the next generation of child psychologists and psychiatrists to improve the lives of youth and their families.
NYU Langone is one of only two academic medical centers in the nation with an independent child and adolescent psychiatry department, and our commitment to training leaders in mental healthcare, integrated approach to research, and broad-reaching clinical services help define excellence in the field.
Our educational programs include child and adolescent mental health studies for undergraduates and advanced training for medical, nursing, and social work students, including a child and adolescent psychiatry fellowship and child and adolescent psychology fellowships, internship, and externships.
We are also proud to serve as the New York City Regional Center for Autism Spectrum Disorders, one of seven sites in the state that offers professional training to improve access to services and outcomes for children with autism spectrum disorder. Additionally, our community-based webinar and workshop series provide families, healthcare professionals, and educational professionals with information on the latest research and clinical approaches for a variety of other mental health and behavioral concerns.
With research programs that span basic science, clinical research, and systems and population health, our investigators collaborate with experts across NYU Langone and at other institutions to study autism, depression, anxiety and disruptive disorders, trauma, parent–child relationships, and many other areas of psychiatry and psychology.
Our wide array of clinical services are offered at the Child Study Center and Fink Children's Ambulatory Care Center, part of Hassenfeld Children's Hospital at NYU Langone. Our child psychiatry consultations extend to many other sites across NYU Langone, including Tisch Hospital, NYU Langone Orthopedic Hospital, Kimmel Pavilion, NYU Langone Hospital—Brooklyn, and the Family Health Centers at NYU Langone.
Our programs and services are available to children who have attention deficit hyperactivity disorder (ADHD), autism spectrum disorder, anxiety and mood disorders, tics and Tourette disorder, learning disabilities, stress and trauma, and early childhood and other developmental and mental health needs.
We also provide care at NYC Health + Hospitals/Bellevue, the only public hospital with a child psychiatry emergency department in New York state; Rockland Children's Psychiatric Center in Orangeburg, New York; in school, juvenile justice, and child welfare settings; and in rural communities through our child psychiatry telemedicine program.
Mental health is an essential part of children's health and is critical to nurturing healthy families and communities. The Department of Child and Adolescent Psychiatry is committed to caring for children and families every day and to improving access to mental healthcare everywhere.
Digital Innovation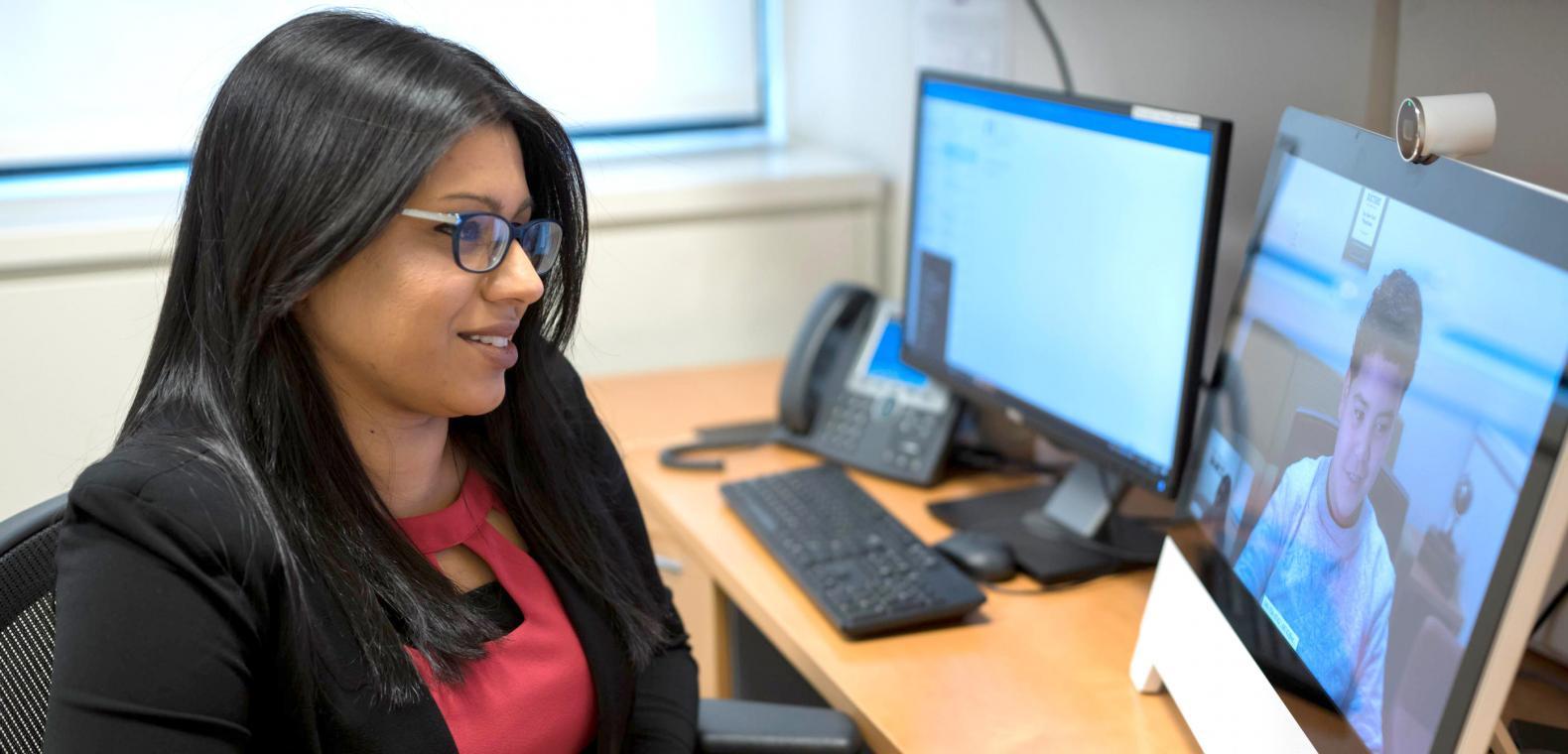 Trauma Systems Therapy Training Center