Clinical & Translational Science Institute Services for Translational Investigators
Clinical & Translational Science Institute Clinical Research Center

Clinical & Translational Science Institute Clinical Research Center
NYU Langone's Clinical and Translational Science Institute provides investigators with dedicated clinical facilities and nursing and coordinator services for participants in translational and clinical research studies.
Our Clinical Research Center accommodates both adults and children and has seven exam rooms, including both bariatric and obstetric and gynecologic exam rooms, a procedure room, a recovery room, and a treatment room.
The facility, located at NYC Health + Hospitals/Bellevue, fourth floor, C/D Building, features one four-bay infusion suite for adults, one three-bay pediatric infusion site, one four-bay interview room, and a central nursing station.
Clinical Research Center Facilities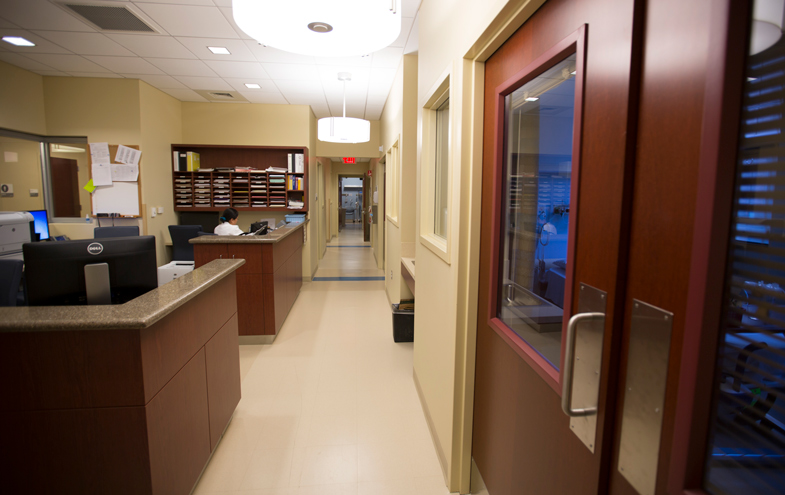 Our Clinical Research Center's facilities include a central nursing station, one four-bay interview room, a satellite research pharmacy, and more.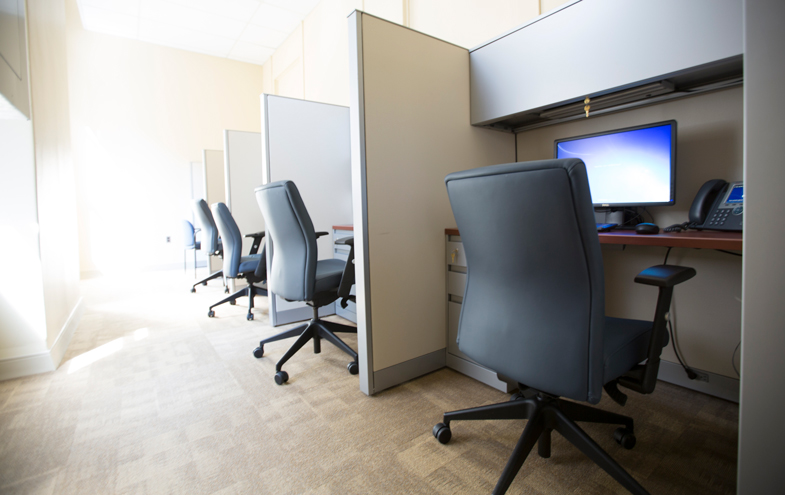 The five-bay coordinator–monitor room is equipped with computers and phones.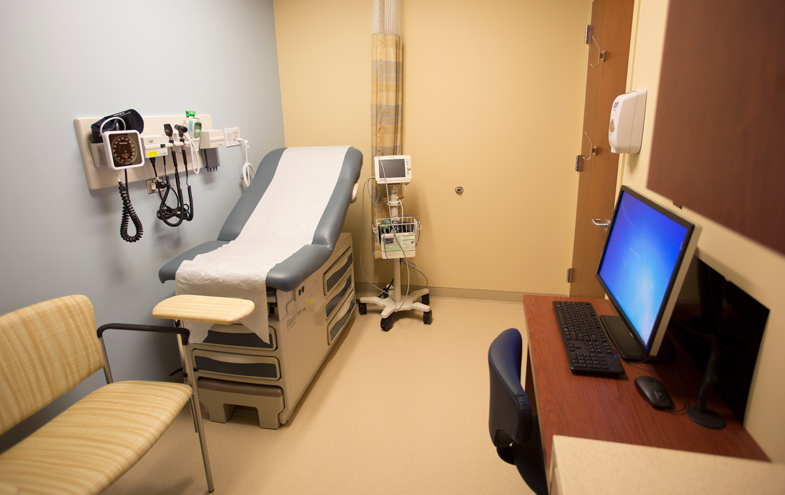 Our facility can accommodate both adults and children and has seven exam rooms.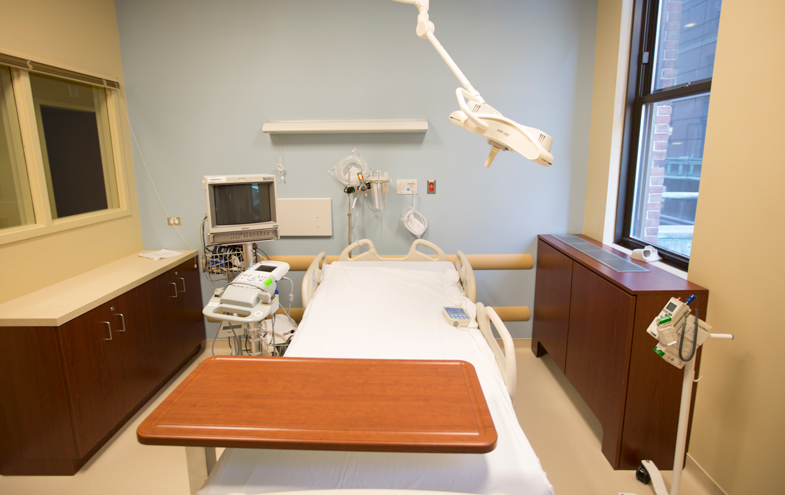 We offer state-of-the-art equipment in our procedure room.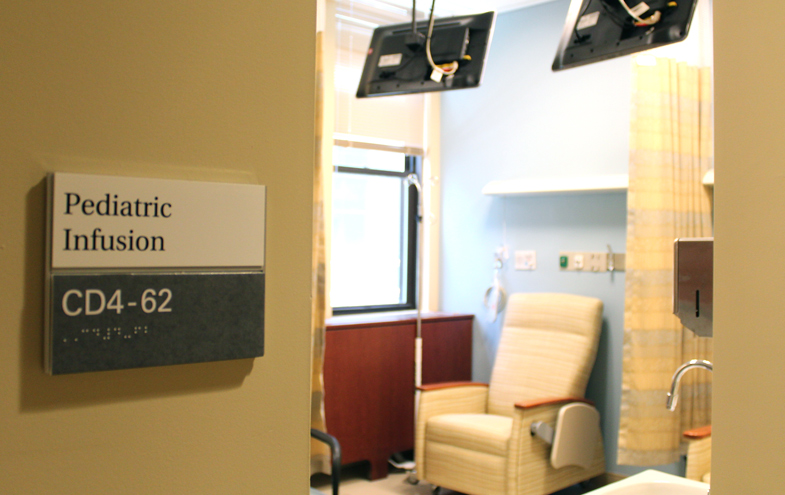 Among our features is a three-bay pediatric infusion suite.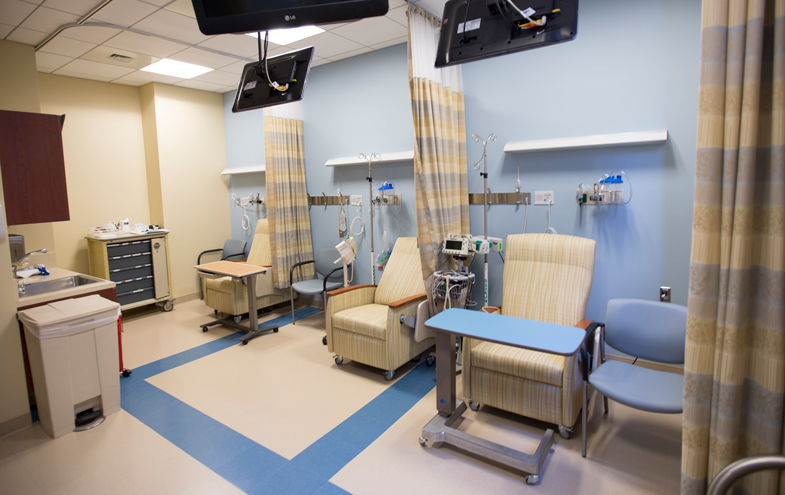 We also offer a four-bay infusion suite for adults.
Researchers have access to a specimen preparation suite with a cold centrifuge and short-term' −80 degree Celsius freezer storage capacity; a 5-bay coordinator–monitor room equipped with computers, fax machines, and phones; a satellite research pharmacy, which features a laminar hood, a safe, and access to both NYU Langone and NYC Health + Hospitals computer systems; a medicine room; and clean and soiled utility rooms.
Outpatient Facility at Tisch Hospital
A separate satellite office at NYU Langone's Tisch Hospital, suite 5B/C, supports outpatient visits for clinical research participants from 8:00AM to 5:00PM, Monday through Friday. Call the Clinical Research Center to schedule accommodations for off-hour services.
The outpatient facility is equipped with 2 exam rooms, an office, a reception area, a blood-drawing chair, a specimen preparation area with access to a centrifuge and −20 degree Celsius freezer, and a waiting area.
The satellite facility is only for use with study participants who are not acutely ill. Procedures permitted include physical exams, questionnaire administration, blood drawing, specimen processing, EKG, and minor diagnostics. Oral, injectable, and inhaled research medications may only be given in the presence of a physician or research nurse.
Before beginning your study, please meet with our Clinical Research Center program coordinator for orientation to learn how to submit participant encounter forms, review available equipment, and learn emergency procedures. You must have approval from the Clinical and Translational Science Institute Resource Allocation Program to use the outpatient facilities at Tisch Hospital.
Nursing and Clinical Research Coordinator Services
The Clinical Research Center is staffed by nurses and clinical research coordinators who provide high-quality, safe, and courteous care to research participants.
Our research nurses are skilled in monitoring and critically assessing study participants and are trained in the education of diverse populations so that they may achieve successful study outcomes.
All nursing staff are certified to provide basic cardiac life support and advanced cardiovascular life support, have experience providing support for phase 1 pharmacokinetic studies, and are certified in shipping and handling study specimens. They also mentor research coordinators and junior investigators to ensure that research protocols are implemented correctly.
Our clinical research coordinators are trained to prepare and submit regulatory documents, including institutional review board applications and consent forms; conduct participant screening and recruitment; acquire consent for study participation; administer questionnaires; complete case report forms; perform EKGs, take vital signs and anthropometric measurements, and draw blood; and are certified to ship and handle specimens.
If a research project has funding, investigators are charged for nursing and research coordinator services as well as for facility usage, equipment, exam rooms, and other supplies. For projects without sufficient funding, investigators can apply for a research voucher through our Resource Allocation Program to support these services.
Contact the Clinical Research Center
For more information about the Clinical Research Center, please contact program director Gabrielle Gold-Von Simson, MD, at gabrielle.gold-vonsimson@nyulangone.org or 212-263-5759.
To learn more about nursing or clinical research coordinator services, contact nurse manager Rosario Medina, MA, RN, CCRC, at rosario.medina@nyulangone.org or 646-501-0637.
To book facilities or schedule services, contact administrative coordinator Mellisa Suarez at mellisa.suarez@nyulangone.org or research data associate Brian Zabala at briansigfried.zabala@nyulangone.org, or call 212-263-6411.