The Connected2Care Project
Connected2Care Project Team

Connected2Care Project Team
The Connected2Care Project team at NYU Langone's Center for Healthful Behavior Change supports our i-Matter and ALTA studies through its deep devotion to and extensive background in helping patients and healthcare professionals better manage chronic diseases.
Program Leadership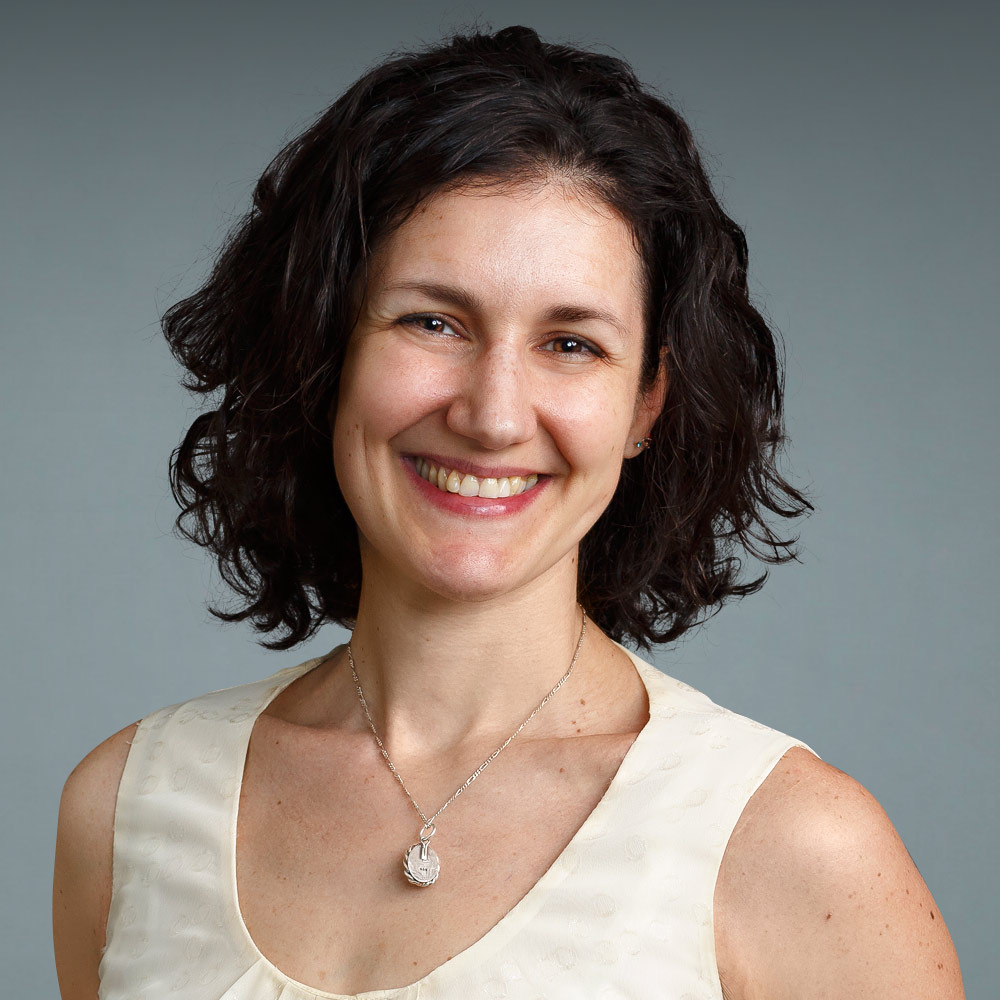 Director, Connected2Care Project; Associate Professor, Departments of Population Health and Medicine
Dr. Schoenthaler is a behavioral scientist who studies the factors leading to racial disparities in cardiovascular health. Her research examines the reasons for patient adherence to prescribed medications and adoption of healthy behaviors, particularly factors such as depression, confidence, motivation, and the quality of patient–provider communication. Dr. Schoenthaler has extensive experience in creating and tailoring clinic- and community-based interventions to lower cardiovascular risk in settings as diverse as faith-based organizations, senior centers, and primary care practices. In the last 15 years, she has also delivered more than 100 motivational interviewing trainings to large service and community-based organizations in the New York metropolitan area and academic medical centers across the United States. Dr. Schoenthaler also serves as director of the Center for Healthful Behavior Change and research chair of the Institute for Excellence in Health Equity.
Jocelyn Cruz, MPH
Program Manager
Jocelyn joined the Connected2Care team in October 2018; however, she has been part of the NYU Langone family since 2011. She started at the Dysautonomia Center, which led her to pursue her MPH at Columbia University's Mailman School of Public Health. After graduating, she joined Perlmutter Cancer Center and managed research studies related to health disparities among patients with breast cancer in the Latinx population. Jocelyn has gained extensive experience in Institutional Review Board (IRB) regulation, quantitative and qualitative research methods, program planning and implementation, and survey design. She is passionate about targeting health inequities through a research platform such as Connected2Care. Jocelyn can be reached at jocelyn.acosta@nyulangone.org.
Practice Improvement Staff
Franze de la Calle, MS
Practice Improvement Supervisor
Franze has more than 10 years' experience in coordinating the delivery and execution of behavioral interventions in clinic- and community-based settings, specifically those targeting cardiovascular risk reduction in minority populations. As practice improvement supervisor for the ALTA program, she helps our coordinators partner with primary care practices to improve hypertension management by integrating the ALTA model into routine patient care. Franze is fascinated by understanding the key determinants that drive effective translation of evidence-based interventions into real-world practice. She also works as a clinical dietitian, providing medical nutrition therapy to people from diverse racial and ethnic backgrounds. In this role, she uses motivational interviewing to enhance the internal goals driving patients towards a healthier self. Franze can be reached at franzenith.delacalle@nyulangone.org.
Derrel Barrett, BS
Practice Improvement Coordinator
In his role as a practice improvement coordinator for ALTA, Derrel is responsible for quality improvement and providing technical assistance to practice staff. Previously, he was a research coordinator who collected critical data and created reports for the Greater New York City Practice Transformation Network. Derrel has several years' experience in community outreach, nutritional health screenings, event coordination, and youth mentoring. Through these efforts, he provided Brooklyn residents with nutritional food options provided by the Special Supplemental Nutrition Program for Women, Infants, and Children (WIC) and the New York State Department of Health. Derrel received his BS in business administration from Central Pennsylvania College.
Amanda Soto, MBA
Practice Improvement Coordinator
Amanda serves as a practice improvement coordinator for ALTA, specifically to help practices optimize the quality of hypertension care for their patients. Amanda started her career as a medical assistant in an ambulatory care center while studying pre-medicine at Touro College. As the center grew, she was placed on a process improvement team, sparking her passion for process improvement and understanding its effect on healthcare quality. After receiving her BS in biology and psychology in 2018, Amanda switched her career path and earned an MBA in management and organizational leadership from Mercy College in 2019. She acquired Lean Six Sigma Black Belt certification shortly thereafter.
Research Staff
Leydi Payano, BS
Research Data Associate
Leydi supports our i-Matter and ALTA clinical trials by screening and enrolling patients as well as collecting data through in-person, phone interview, and web-based channels. She joined NYU Langone in 2015 as a volunteer research assistant while attending Fordham University, where she earned a BS in general science and pre-medicine studies. Since becoming a research data associate in the Department of Population Health in 2017, Leydi has worked on several National Institutes of Health– and Centers for Disease Control and Prevention–funded studies focused on health management in clinic-based settings. She is passionate about minority-centric mental health and health disparities research and well versed in research data collection methods, related ethical and privacy considerations, and the IRB process. Leydi is currently pursuing an MA in biological sciences with a specialization in biotechnology at Hunter College of the City University of New York (CUNY), after which she aspires toward obtaining her MD/MPH.