About the Division of Geriatric Medicine & Palliative Care
Our division offers outstanding physician training, research opportunities, and patient care.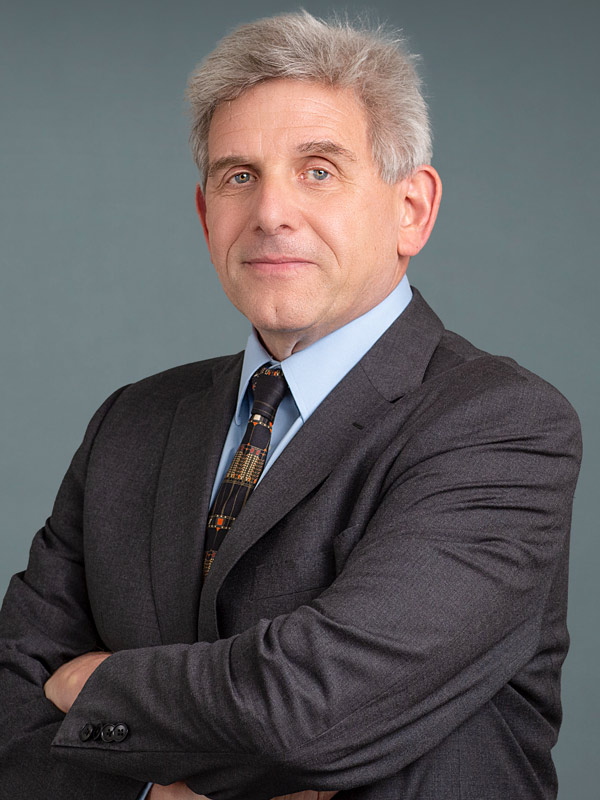 Joshua Chodosh,
MD
Michael L. Freedman Professor of Geriatric Research, Director, Division of Geriatric Medicine and Palliative Care, and Director, The Michael L. Freedman Research Center on Aging, Technology, and Cognitive Health
Welcome to the Division of Geriatric Medicine and Palliative Care. As our division continues to grow, our mission remains the same—to integrate outstanding clinical care, comprehensive educational opportunities, and advanced research to support improved understanding and treatment of conditions spanning the aging spectrum, from healthy aging to life-limiting disease.
Our accomplished faculty of more than 30 providers treat patients in inpatient, outpatient, long-term, and home-based care settings across NYU Langone Health, NYC Health + Hospitals/Bellevue, and the VA NY Harbor Healthcare System, among other locations. Our geriatric care focuses on the medical, functional, cognitive, and psychosocial problems encountered by older adults who may have multiple chronic conditions. Our palliative care program addresses symptom, pain, and stress relief in patients with life-limiting or serious illnesses. We help patients and their families define their care goals and improve quality of life.
The Michael L. Freedman Research Center on Aging, Technology, and Cognitive Health conducts innovative research on the treatment of dementia, cognitive decline, and related disorders. The center advances the understanding of geriatric conditions while improving the quality of care in NYU Langone ambulatory and inpatient settings. We've received grants to accomplish this work from a variety of organizations, including the National Institutes of Health (NIH) National Institute of Aging. Our research interests include diabetes and dementia, novel models of care for dementia patients and their caregivers, and sleep improvement, among many others. Through the center, we offer mentoring of junior faculty and trainees and educational opportunities for clinicians and the community.
Our division also offers comprehensive fellowships in geriatric medicine and in hospice and palliative medicine, both accredited by the Accreditation Council for Graduate Medical Education, as well as an integrated fellowship. A geriatrics elective and a palliative care selective are open to medical students; residents can participate in rotations in both specialties. We offer weekly Geriatrics Medicine Grand Rounds and Palliative Care Grand Rounds, as well as interdisciplinary conferences; these are open to the entire NYU Langone community. In addition to clinical teaching, our distinguished faculty lecture nationally and internationally, chair conference committees, and offer expert perspectives in the media.
In our clinical, research, and educational endeavors, we work with colleagues across specialties to better understand geriatric and palliative conditions and ensure the best patient care. We collaborate with experts in the Geriatric Cardiology Program, Alzheimer's Disease Center, Alzheimer's Disease and Related Dementias Family Support Program, Kidney CARES (Comprehensive Advanced Renal Disease and End Stage Renal Disease Support) Program, and NYU Aging Incubator, as well as the Division of Endocrinology, Diabetes, and Metabolism and Departments of Population Health, Neurology, and Psychiatry.
We invite you to join us at a conference, contact us about collaboration, or explore our website for further information. Please join us in our work.
History of the Division
In the early 1970s, NYU Langone launched an outreach initiative for older adults living in senior residential hotels and a psychiatry program for de-institutionalized older patients with dementia. In 1979, these two efforts came together in the Bellevue geriatrics clinic with the establishment of a new section of geriatrics within the Department of Medicine.
Over the next two decades, geriatrics clinical and educational programs evolved substantially. The Bellevue geriatrics clinic grew, and a geriatrics clinic and home-based primary care program were established at what is now the VA NY Harbor Healthcare System. Our Tisch Hospital geriatrics service also developed into an active inpatient interdisciplinary geriatrics consult service.
The Department of Medicine renewed its commitment to clinical practice, education, and research in geriatric medicine in 2012 by recruiting Dr. Caroline S. Blaum, our division's former director, to head up what was then the Division of Geriatric Medicine. Shortly after Dr. Blaum arrived, the Division of Geriatric Medicine merged with the Section of Palliative Care to become the Division of Geriatric Medicine and Palliative Care. In the years since, NYU Langone has further committed to expanding palliative care services; our faculty now offer supportive care across NYU Langone campuses and integrate care with specialties from nephrology to pulmonology.