Department of Neuroscience & Physiology
Our collaborative research teams pioneer research projects to advance our understanding of the brain.

In affiliation with NYU Langone Health's Neuroscience Institute, the Department of Neuroscience and Physiology is home to an interdisciplinary team of scientists working to enhance our knowledge of fundamental and emerging principles of neuroscience. By bringing together investigators from basic research, translational, and clinical laboratories, we facilitate partnerships that lead to innovative research projects.
Our dynamic educational programs place PhD students, postdoctoral fellows, and research associates in state-of-the-art labs alongside influential faculty scientists.
Through our events series, we connect researchers across NYU Langone and bring neuroscience into our local communities.
Contact Us
Our offices, laboratories, and conference spaces are located on floors 11 through 13 of NYU Langone's Science Building, located at 435 East 30th Street in Manhattan. For general inquiries, email us at neuroscience.institute@nyulangone.org.
Graduate Training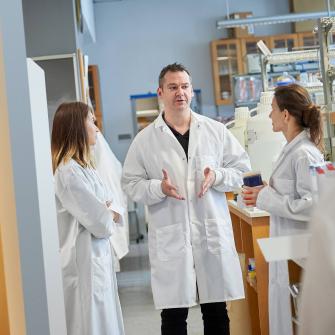 Postdoctoral Training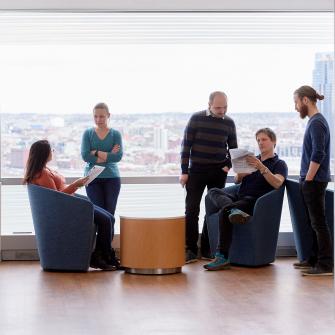 Research Associates