Department of Neurosurgery
Our department is one of the nation's leading academic neurosurgery programs.
As one of the most respected academic neurosurgery programs in the country, the Department of Neurosurgery at NYU Langone Health offers a depth and breadth of surgical experience that few institutions can match. With more than 20 full-time clinical and research faculty, our department serves as a national and international referral center. Physicians routinely send their most complex surgical cases to our neurosurgeons, knowing that there's no case we can't handle. Complementing this clinical skill is our deep commitment to compassionate patient care. Our surgeons, nurse practitioners, physician assistants, and support staff are unsurpassed in their training, expertise, and empathy. At NYU Langone, we are guided by a simple philosophy: the patient always comes first.
Welcome from the Department Chair
For nearly 70 years, the Department of Neurosurgery at NYU Langone has been an international leader in neurosurgical care and education. Since its founding in 1951 by Thomas I. Hoen, MD, our department has been a paragon of neurosurgical technique, attracting difficult neurosurgical cases from across the United States and around the globe. Equipped with outstanding surgical expertise and revolutionary technology, we have consistently sought to preserve and restore the function of the brain, spinal cord, and spine in the face of disease. We aim to be the team of neurosurgeons who other neurosurgeons turn to for help, and we want our patients to benefit from the best talent that neurosurgery has to offer. As my predecessor, Patrick J. Kelly, MD, would say, the most important person in the operating room is always the one on the operating room table.
Our team understands that surgery can be a difficult and even frightening experience. We are proud to have compassionate neurosurgeons and other practitioners who recognize the dignity of each person entrusted to our care.
Research in the Department of Neurosurgery shares this focus. Our neurosurgical laboratories are unraveling the puzzles of brain tumors and Parkinson's disease, investigating rare diseases like tuberous sclerosis and neurofibromatosis type 2, and answering basic questions about how the brain works. With so many people coming to us for care, we have a unique opportunity to build not only a vast amount of surgical experience but a databank of neurological tissue that can help us answer questions that even a few years ago seemed unanswerable.
We are also extremely proud of our residency program, which allows us to educate the next generation of expert neurosurgeons. We're fortunate to have some of the best residents in the field of neurosurgery, who significantly enhance the personal care delivered to our patients. Although graduation is always a bittersweet event, we know that our residents will go on to be leaders and teachers in the field of neurosurgery, and that they will take the NYU Langone experience with them wherever they go. Indeed, our graduates can be found on the faculties of many of the nation's premier neurosurgery programs.
It is my great privilege, then, to welcome you to the Department of Neurosurgery at NYU Langone. Let us show you what the most advanced, safest, and most compassionate neurosurgical care should be.
Contact Us
NYU Langone Department of Neurosurgery
530 First Avenue
Skirball (Silverstein), 8R
New York, NY 10016
Phone: 646-501-0397
The Neurosurgeon's Perspective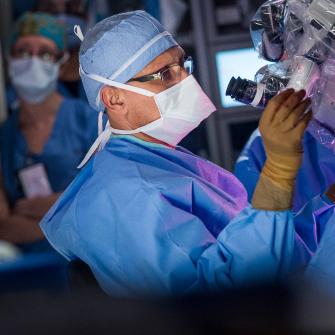 New Chordoma Research Program Launches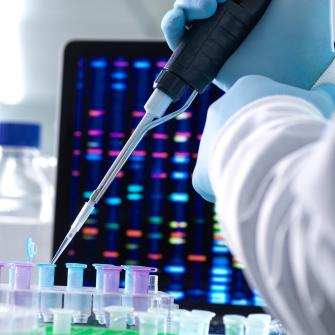 Support Our Research