Department of Ophthalmology Education
We provide exceptional education and training to our medical students, residents, and fellows.
In the Department of Ophthalmology at NYU Langone, we are deeply committed to the education and training of our medical students, residents, and fellows, who will become leaders in our field.
Our programs are centers of excellence in many areas, including glaucoma, cataracts and disorders of the anterior segment, corneal conditions, neuro-ophthalmology, ophthalmic plastic surgery, medical and surgical therapies for retinal disease, and pediatric ophthalmology and strabismus. Many of the pioneering treatments for eye disease management were discovered at our institution, and we continue to take an aggressive approach to developing new technologies and treatments.
Medical students, residents, and fellows work as a team, with supporting staff and physicians available around the clock to assist with patient care and ophthalmic education.
Ophthalmology Diversity, Equity, and Inclusion Initiatives
Our department is committed to creating an inclusive and diverse culture for our medical students, residents, and fellows to learn and thrive. We believe that students from a variety of backgrounds and experiences create an environment that inspires excellence as physicians and helps address inequities in healthcare in our patient communities. Our goal is to nurture an inclusive learning environment by promoting respect and tolerance and expanding the diversity of our community.
We are actively engaged in increasing NYU Langone's diversity, equity, and inclusion (DEI) initiatives, and medical students, residents, and fellows are a critical part of our efforts. We offer a scholarship for visiting medical students who are underrepresented in medicine (URiM) and host a summer work internship program for URiM college students. By developing a comprehensive health equity curriculum that includes prominent guest speakers, we encourage our trainees to critically reflect on issues of healthcare inequities in ophthalmology.
Under the direction of our DEI lead Eleanore T. Kim, MD, our faculty works with the Office of Diversity Affairs on networking and collaboration opportunities like the House Staff Professional Development Program, which provides mentorship and support to URiM residents and fellows. We offer a number of other DEI initiatives at NYU Langone and in the broader ophthalmology community:
Medical Student Training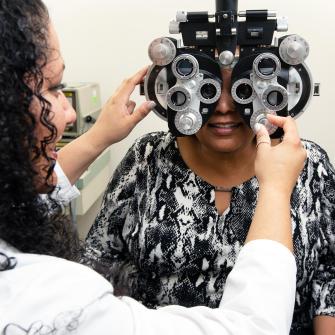 Fellowship Training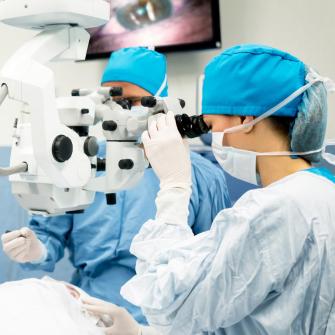 Continuing Medical Education