Section for Global Health
Section for Global Health Research

Section for Global Health Research
At NYU Langone's Section for Global Health, we conduct transdisciplinary research to improve population health and reduce disease burden. We also develop and study strategies to reduce premature death globally. Current efforts include evaluating programs to address workforce shortages in health systems and equipping health workers with mobile technology to screen for disease, to increase prevention of cardiovascular disease (CVD) and breast and cervical cancer in several low- and middle-income countries.
Cardiovascular Disease
Countries in sub-Saharan Africa are experiencing an epidemic of CVD, driven by rapidly increasing rates of hypertension. This is exacerbated by a lack of healthcare human resources. The region bears 24 percent of the global disease burden, yet it has only 3 percent of the global health workforce. Patients face barriers to managing the condition, including poor access to care and high out-of-pocket costs.
Our work involves developing, implementing, and evaluating interventions that respond to these resource limits. This includes mobile health (mHealth) interventions, developing novel care delivery models, strengthening referral networks across the health system, and improving access to essential cardiovascular medications. Our novel healthcare delivery models are based on the World Health Organization (WHO) task-shifting strategy, a cost-effective way to address the physician shortage by training nurses and other health workers to assess hypertension and provide education and behavioral counseling. We do this by training nurses and other health workers to perform several tasks: assess and screen for chronic diseases such as hypertension; provide education and behavioral counseling to help patients manage their condition; and refer patients with complicated hypertension to a specialist.
Bridging Income Generation with Group Integrated Care (BIGPIC)
This study utilizes a transdisciplinary implementation research approach to address the challenge of reducing CVD risk in low-resource settings. Our hypothesis is that group medical visits integrated into microfinance groups will be effective and cost-effective in reducing CVD risk among individuals who have or are at increased risk of diabetes in western Kenya and that the key modifiable CVD risk factor to be addressed is blood pressure. We hypothesize that group medical visits and microfinance may each reduce CVD risk, but the integration of group medical visits and microfinance will yield the largest gains. We further hypothesize that changes in social network characteristics may mediate the impact of interventions on the primary outcome and that baseline social network characteristics may moderate the impact of interventions.
NYU Langone faculty member: Rajesh Vedanthan, MD, MPH
Nurse Management of Hypertension in Rural Western Kenya
This study utilizes a multidisciplinary implementation research approach to assess human resource solutions for managing hypertension in sub-Saharan Africa. Our hypothesis is that nurses can effectively help hypertensive patients in sub-Saharan Africa reduce blood pressure. The research is conducted in rural western Kenya, in collaboration with the Academic Model Providing Access to Healthcare (AMPATH) Kenya. AMPATH has established a successful HIV care program in Kenya and is expanding its scope of work to include comprehensive primary care in partnership with the government of Kenya.
NYU Langone faculty member: Rajesh Vedanthan, MD, MPH
Spatial Analysis of Cardiovascular Events (SPACE) in the Golestan Cohort Study
Our central hypothesis is that spatial risk factors (SRFs), including air pollution, traffic, proximity to health centers, population density, land cover, and socioeconomic environment, are associated with CVD beyond traditional risk factors and can be used to generate a spatial model that predicts adverse CVD events among individuals in low- to middle-income countries. We use a spatial epidemiological approach to model the distribution of these SRFs across Golestan, Iran. We then use a spatial survival model to determine the relationship between these SRFs and specific CVD outcomes geocoded at both the village/neighborhood level and the individual level. Finally, we test these models on a novel population to determine whether any or all SRFs explain greater variance than traditional cardiac risk factors alone.
NYU Langone faculty member: Rajesh Vedanthan, MD, MPH
Strengthening Referral Networks for Management of Hypertension Across the Health Systems (STRENGTHS)
The objective of this study is to utilize the PRECEDE-PROCEED framework, a widely applied planning model, to conduct transdisciplinary, translational implementation research focused on strengthening referral networks for hypertension control in western Kenya. The central hypothesis is that health information technology (HIT) integrated with peer support will be effective and cost-effective in strengthening referral networks, improving blood pressure control, and reducing CVD risk among patients with hypertension in western Kenya. We hypothesize that HIT and peer support will synergistically address barriers to hypertension control at the patient, provider, and health system levels. We further hypothesize that changes in referral network characteristics may mediate the impact of the intervention on the primary outcome and that baseline referral network characteristics may moderate the impact of the intervention.
NYU Langone faculty member: Rajesh Vedanthan, MD, MPH
Uptake of Task Strengthening for Blood Pressure Control in Community Health Planning Services: A Mixed Method Study
In this 5-year study, based in the Brong Ahafo region of Ghana, we assess a program in which our study team and the Ghana Health Service are training 70 community health officers in community-based health planning service (CHPS) zones to provide door-to-door hypertension management.
Using mixed quantitative and qualitative methods, our team evaluates the adoption of task shifting, as we help the CHPS zone nurses enhance their delivery of hypertension care through the "train-the-trainer" model and quality assurance. This study is funded by the National Heart, Lung, and Blood Institute (NHLBI) from 2017 to 2022. See full clinical trial information.
NYU Langone faculty member: Olugbenga G. Ogedegbe, MD, MPH
Controlling High Blood Pressure in Ghana by Addressing Health Worker Shortage Through Task Shifting
We worked with the Ghana Health Service to train nurses to help patients manage high blood pressure. From 2012 to 2017, we enrolled 757 patients with uncomplicated hypertension and no target organ damage from 32 participating community health centers and district hospitals in the Ashanti region. We randomly assigned patients in half of the participating centers and hospitals to a one-year intervention group and the other half to a control group. We trained nurses in the intervention group to assess patients for hypertension, provide education, help them initiate and titrate antihypertensive medications, and counsel patients on lifestyle behaviors and medication regimen adherence. Nurses referred complicated cases of hypertension to a hypertension specialist.
We reported in a study published in 2018 that the nurse-led intervention was more effective in lowering high blood pressure than the provision of health insurance alone.
Our results will help policymakers and other stakeholders develop scalable and cost-effective approaches to reducing CVD risk and controlling hypertension in low-resource settings.
The study was funded by the NHLBI. See full clinical trial information.
NYU Langone faculty member: Olugbenga G. Ogedegbe, MD, MPH
Breast and Cervical Cancer
Worldwide, 70 percent of the 8.8 million cancer deaths occur in low- and middle-income countries, according to WHO. Women in these countries are disproportionately impacted. They constitute 85 percent of cervical cancer cases and deaths around the world, a number that is expected to rise to 95 percent by 2030. Yet cervical cancer is largely a preventable disease.
We work to improve global cancer control research by evaluating population health interventions and advocating for policy change. We are currently studying a program that trains local, nonphysician healthcare providers and community health workers to use mobile technology to screen for breast and cervical cancer.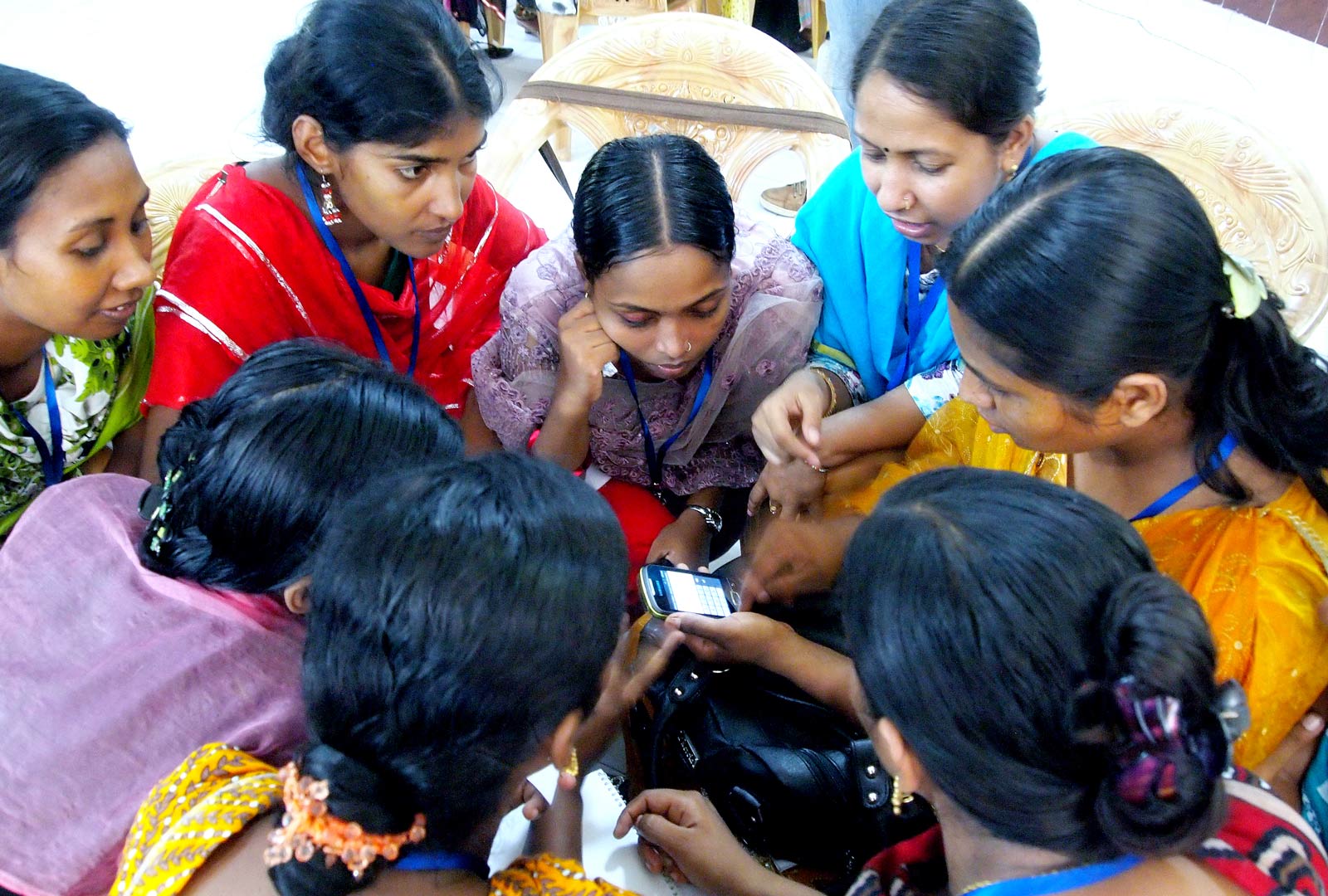 Seeking Care for Breast Health in Bangladesh: An mHealth Model to Increase Clinic Attendance
In this study, conducted from 2012 to 2013 and based in the rural Khulna Division of Bangladesh, we found that it was most effective to equip community health workers with smartphones containing applications to guide them in interviewing and educating women, encouraging follow-up if their exam was abnormal, and to train them in gentle "patient navigation" to help patients overcome barriers to seeking care.
Our randomized, controlled trial involved community health workers conducting door-to-door interviews and offering a clinical breast exam to women who disclosed having a current breast problem. In a 4-month period, the 30 community health workers interviewed more than 20,000 women and identified and referred more than 500 with abnormal breast exams.
Results showed that the community health workers guided by smartphone applications and patient navigation were more efficient and effective in promoting breast health, compared with those who only had loaded smartphones and a control group who recorded everything on paper. The community health workers who acted as navigators were most effective in encouraging women with an abnormal breast exam to adhere to advice regarding clinic attendance. The study was funded by Grand Challenges Canada.
NYU Langone faculty member: Ophira M. Ginsburg, MD, MSc
Smartphone-Based Training Among Health Care Workers Screening for Cervical Cancer in Northern Tanzania
In an initial study from 2014 to 2015 based in the Kilimanjaro region of Tanzania, we trained five nonphysician healthcare providers to screen women for cervical cancer. Workers performed visual inspection of the cervix after acetic acid lavage (VIA) and then used a smartphone camera to carry out cervicography—take pictures of the cervix—and submit them remotely to regional physicians for nearly real-time interpretation and feedback. Evaluating the screening photos of 1,072 eligible participants, we found that the smartphone-and-feedback approach increased healthcare providers' skill and accuracy in performing VIA. We expanded the study to screen more than 10,000 women and are currently analyzing the results. The study was funded by Grand Challenges Canada.
NYU Langone faculty member: Ophira M. Ginsburg, MD, MSc