Institute for Excellence in Health Equity Research Pillar
RESTORE Health Equity Research Network

RESTORE Health Equity Research Network
As part of a $20 million award from the America Heart Association, NYU Langone's Institute for Excellence in Health Equity will serve as the coordinating center for a new collaboration between eight universities to prevent hypertension and reduce racial inequities in cardiovascular disease outcomes in Black communities. This initiative, known as the RESTORE (Addressing Social Determinants to Prevent Hypertension) Health Equity Research Network, comprises an interdisciplinary team of investigators from eight institutions across the country led by Gbenga Ogedegbe, MD, MPH.
Black adults have the highest rates of hypertension and heart disease mortality in the United States. The higher risk for hypertension among Black adults compared with White adults is mostly explained by lifestyle factors. Randomized trials have demonstrated the efficacy of lifestyle interventions in lowering blood pressure. However, if these interventions are not implemented where people live, work, and play, their impact may be negligible. This is especially true in Black communities that are disadvantaged and often characterized by food insecurity, low health literacy, and poor access to healthcare, healthy foods, and safe places to exercise.
The vision of the RESTORE Health Equity Research Network is to build a society where every person lives a healthy life free of hypertension and heart disease. Our coordinating center is supporting the RESTORE projects and training new scientists in health equity and hypertension research. We are disseminating findings to community stakeholders, health systems, and policymakers to help identify the best strategies to implement in their communities. RESTORE Network investigators endeavor to produce research findings that will have a long-term impact on preventing hypertension and cardiovascular disease and achieving health equity.
RESTORE Network Coordinating Center Team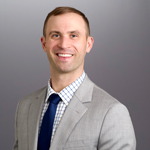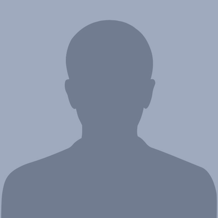 Alexis Bartelloni, MSPH, CHES
RESTORE Network Partnership with City Health Dashboard
The RESTORE Network is partnering with the City Health Dashboard to develop site-specific reports of local social determinant of health and hypertension risk factors to facilitate recruitment and community engagement efforts for our projects, expand the City Health Dashboard website to cover additional U.S. cities, and disseminate findings on effective implementation approaches to prevent hypertension for communities, health departments, and health systems in urban, suburban, and rural areas across the United States.
Contact Us
Learn more about our projects, cores, and team. For additional information, please contact Dr. Spruill at tanya.spruill@nyulangone.org.