Institute for Excellence in Health Equity
Institute for Excellence in Health Equity Leadership & Faculty

Institute for Excellence in Health Equity Leadership & Faculty
NYU Langone's Institute for Excellence in Health Equity is led by Olugbenga G. Ogedegbe, MD, MPH. The leaders and faculty of our institute have a reputable background in various health equity subjects. Their work and experience further drive our mission to provide and support excellence in health equity research, clinical care, and medical education.
Our Leadership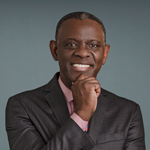 Director, Institute for Excellence in Health Equity
The Dr. Adolph and Margaret Berger Professor of Medicine and Population Health
Dr. Ogedegbe is an internationally renowned physician–scientist and expert in health equity research with a focus on implementing evidence-based interventions targeted at cardiovascular risk reduction in minority populations. He has led numerous National Institutes of Health grants and authored or co-authored more than 300 peer-reviewed publications, book chapters, and reviews.
Our Faculty Leadership
Research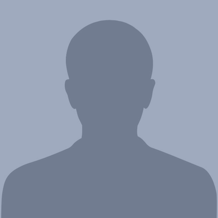 Valy Fontil, MD, MAS, MPH
Medical Director of Research, Family Health Centers at NYU Langone
Assistant Professor, Departments of Population Health and Medicine
Employing multiple research methodologies, Dr. Fontil studies proactive clinical approaches for disease prevention and cardiovascular risk reduction in disenfranchised populations vulnerable to health disparities. His current work focuses on identifying, studying, and implementing hypertension management interventions to improve population health and reduce disparities. Dr. Fontil has expertise in hypertension and cardiovascular risk reduction having created the Blood Pressure Control Model—a mathematical simulation model that helps healthcare leaders and researchers determine the best strategies to manage hypertension at the population level. He co-led the adaptation of the deployment of a hypertension management program in a large network of safety-net clinics in San Francisco and developed an electronic health record–integrated digital health technology platform to build clinical decision support tools for hypertension and other chronic diseases. Currently, Dr. Fontil is the director of the quality core for the Patient-Centered Clinical Research Network Blood Pressure Control Laboratory and the medical director of research at the Family Health Centers at NYU Langone, focusing on improving community-oriented primary care, evaluation of social determinants of health and other healthcare delivery research relevant to the community of Sunset Park, Brooklyn.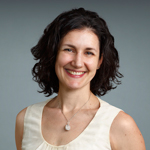 Professor, Departments of Population Health and Medicine
Dr. Schoenthaler is an expert in racial disparities in cardiovascular health. Her research focuses on patient-physician relationships, through examining patients' adherence to prescribed medications. Dr. Schoenthaler is a principal investigator for several federal and local grant awards.
Medical Education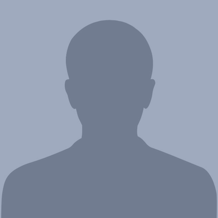 Member of the Faculty, Department of Medicine
Member of the Faculty, Department of Population Health
Co-Director (Medical Education), Beyond Bridges
Associate Director, Medical Education, Institute for Excellence in Health Equity
Dr. Gonzalez is a medical education researcher and internationally renowned expert in the development of skills-based curricular interventions in implicit bias recognition and management for physicians across the continuum of training and practice. The programmatic focus of her research is designing, implementing, and evaluating interventions aimed at implicit bias recognition and management (IBRM) in clinical encounters. In addition to her NIH funding, she has received many career development awards for her research including the Harold Amos Medical Faculty Development Program from the Robert Wood Johnson Foundation followed by the Macy Faculty Scholars Program of the Josiah Macy Jr. Foundation. She then transitioned from foundation funding to National Institutes of Health funding with a K23 award from the National Institute on Minority Heath and Health Disparities. Through this funding she is investigating the association between racial implicit bias and medical decision making. In 2022 she was selected as a scholar in the National Academy of Medicine Scholars in Diagnostic Excellence program. This funding mechanism will enable her to continue her work in IBRM through the lens of equity in diagnosis. Dr. Gonzalez will provide clinical care at NYU Langone Hospital—Brooklyn.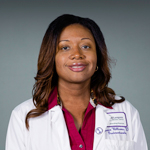 Associate Chair for Diversity, Equity, and Inclusion
Associate Professor, Department of Medicine
Dr. Williams serves as the associate chair for health equity in NYU Grossman School of Medicine's Department of Medicine. She specializes in gastroenterology and focuses on health disparities in colorectal cancer screening and medical education. Dr. Williams also serves as co-chair of the New York Citywide Colorectal Cancer Control Coalition risk assessment and screening committee, is the former chair of the Diversity, Equity, and Inclusion Committee for the American College of Gastroenterology (ACG), and now serves on the ACG board of trustees. Dr. Williams is the director of both the Saul J. Farber Program in Health Equity and the NYU Department of Internal Medicine Organization for Nurturing Diversity (DIMOND) program.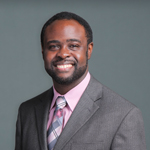 Associate Dean of Diversity and Inclusion
Associate Professor, Departments of Population Health and Medicine
Dr. Ravenell is the co-director of the Beatrice W. Welters Breast Health Outreach and Navigation Program. Dr. Ravenell has been a principal investigator for several federal grant awards focusing on colon cancer screening and cardiovascular disease prevention among Black men in urban settings. His community-based research has led to a network of more than 200 community-based sites including barbershops, faith-based organizations, and social service agencies.
Clinical Care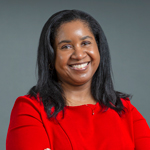 Medical Director, KP3 Unit
Professor, Departments of Surgery and Population Health
Dr. Joseph is the co-director of the Beatrice W. Welters Breast Health Outreach and Navigation Program, and the first-ever vice chair for diversity and health equity in NYU Grossman School of Medicine's Department of Surgery and NYU Langone Transplant Institute. Her clinical research focuses on examining healthcare disparities and strategies to improve outcomes in underserved women affected by breast cancer or at increased risk for breast cancer.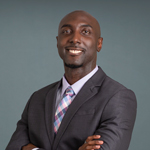 Assistant Professor, Departments of Medicine and Population Health
Dr. Mgbako is the section chief of infectious diseases at NYC Health + Hospitals/Bellevue and director of the HIV Equity Research Program based at NYU Langone and Bellevue. His research focuses on biobehavioral interventions and outcomes for racial, gender, and sexual minorities along the HIV care continuum. He is interested in the impact of interventions such as immediate antiretroviral therapy (iART) and novel technologies on retention in care, and ART adherence and viral load suppression among marginalized populations. Dr. Mgbako is broadly interested in how trauma, structural racism, and homophobia impact HIV-related outcomes. He also enjoys narrative medicine, writing about the patient-provider relationship, and exploring issues of race and sexuality in medicine, with pieces published in JAMA, The Lancet, Annals of Internal Medicine, and The New Yorker.
Community Engagement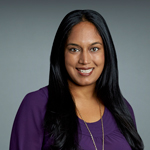 Associate Professor, Department of Population Health
Associate Director, Community Education, Institute for Excellence in Health Equity
Dr. Islam co-directs the NYU-CUNY Prevention Research Center and the Community Engagement and Population Health Research program at NYU Langone's Clinical and Translational Science Institute. Her rigorous research program, marked by a collaborative approach involving multiple clinical and community stakeholders, focuses on developing culturally relevant community–clinical linkage models to promote health equity in disadvantaged communities. She is also a lead investigator in the NYU Center for the Study of Asian American Health, the nation's only National Institutes of Health (NIH)–funded research center of excellence dedicated to eliminating disparities in Asian communities. Dr. Islam is the principal investigator on several NIH- and CDC-funded initiatives evaluating the impact of community health worker interventions on chronic disease management and prevention in diverse populations.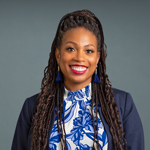 The Barbara Wilson Associate Professor of Psychiatry, Department of Psychiatry   
Associate Professor, Department of Population Health  
 
Dr. Jordan is a renowned expert in addiction and other mental health conditions in underserved populations. She conducts clinical and research studies that seek to increase access to evidence-based treatments for racial and ethnic minorities with substance use and other mental health disorders, utilizing community-engaged research principles.
Our Administrative Leadership
Program Director
Moses Mansu oversees the daily operations of the community engagement pillar. Moses earned his DrPH degree in health policy, management, and behavior from the State University of New York, University at Albany, and an MPA from NYU Wagner Graduate School of Public Service. Contact Moses at moses.mansu@nyulangone.org.
Program Manager
Yaa Haber is responsible for leading the development and integration of our pillar objectives. Yaa earned her PhD and MBS in neuroscience from the University of Medicine and Dentistry of New Jersey, Rutgers School of Biomedical and Health Sciences. She received a bachelor's degree in biomedical and life science from the University of Maryland, College Park. She is also a graduate of the Advanced Inter-Professional Leadership Development Program offered through the NYU Langone Academy. Contact Yaa at yaa.haber@nyulangone.org.
Administrative Supervisor
Jarette Samuels oversees and manages all of the institute's office operations. She holds a BS in business administration from the University of Phoenix. Contact Jarette at jarette.samuels@nyulangone.org.
Communication Coordinator
Lindsey Osagiede manages the institute's internal and external communication strategies and activities. Lindsey earned an MPH from NYU School of Global Public Health specializing in infectious disease and human rights, and received her bachelor's degree in health science from East Carolina University. Contact Lindsey at lindsey.osagiede@nyulangone.org.
Project Coordinators
Mark Braithwaite supports the development of various projects within the institute. Mark holds a BA in philosophy from Columbia University. He previously worked as an informatics intern at the Mount Sinai Center for Health Outcomes and Innovation Research, where he supported data collection capabilities for several early phase trials with mechanical circulatory assist devices. Contact Mark at mark.brathwaite@nyulangone.org.
Jessica Dennehy supports the development and implementation of various projects within the institute. She obtained her BS in anthropology from Binghamton University and is currently pursuing an MPH from CUNY Graduate School of Public Health and Health Policy with a concentration in health policy and management. Contact Jessica at jessica.dennehy@nyulangone.org.
Farhan Mohsin coordinates the Hearing Loss program led by the Institute for Excellence in Health Equity community engagement pillar team. His research interests include implementation science, noncommunicable diseases, and mental health. Farhan obtained his MPH in epidemiology from NYU School of Global Public Health. Prior to his graduate studies, Farhan earned a bachelor's degree in molecular biology from NYU. Contact Farhan at farhan.mohsin@nyulangone.org.
Reanne Rahim supports various projects under the institute's research pillar. She obtained her BA in psychology with a minor in sociology from St. John's University and holds an MA in psychology from Teachers College, Columbia University. Previously, Reanne worked for the OnTrackNY program, a system of coordinated specialty care clinics throughout New York State specializing in early nonaffective psychosis. Contact Reanne at reanne.rahim-juwel@nyulangone.org.
Contact Us
If you have questions or wish to learn more about our institute, please contact iehegeneraladministration@nyulangone.org.