Division of Medical Ethics Research
Working Group on Pediatric Gene Therapy & Medical Ethics

Working Group on Pediatric Gene Therapy & Medical Ethics
The mission of the Working Group on Pediatric Gene Therapy and Medical Ethics is to advance research, policy, and education regarding ethical issues surrounding gene therapy trials. We seek to promote improved understanding of challenges and nascent best practices for ethical research practices across the evolving landscape of genetic technologies.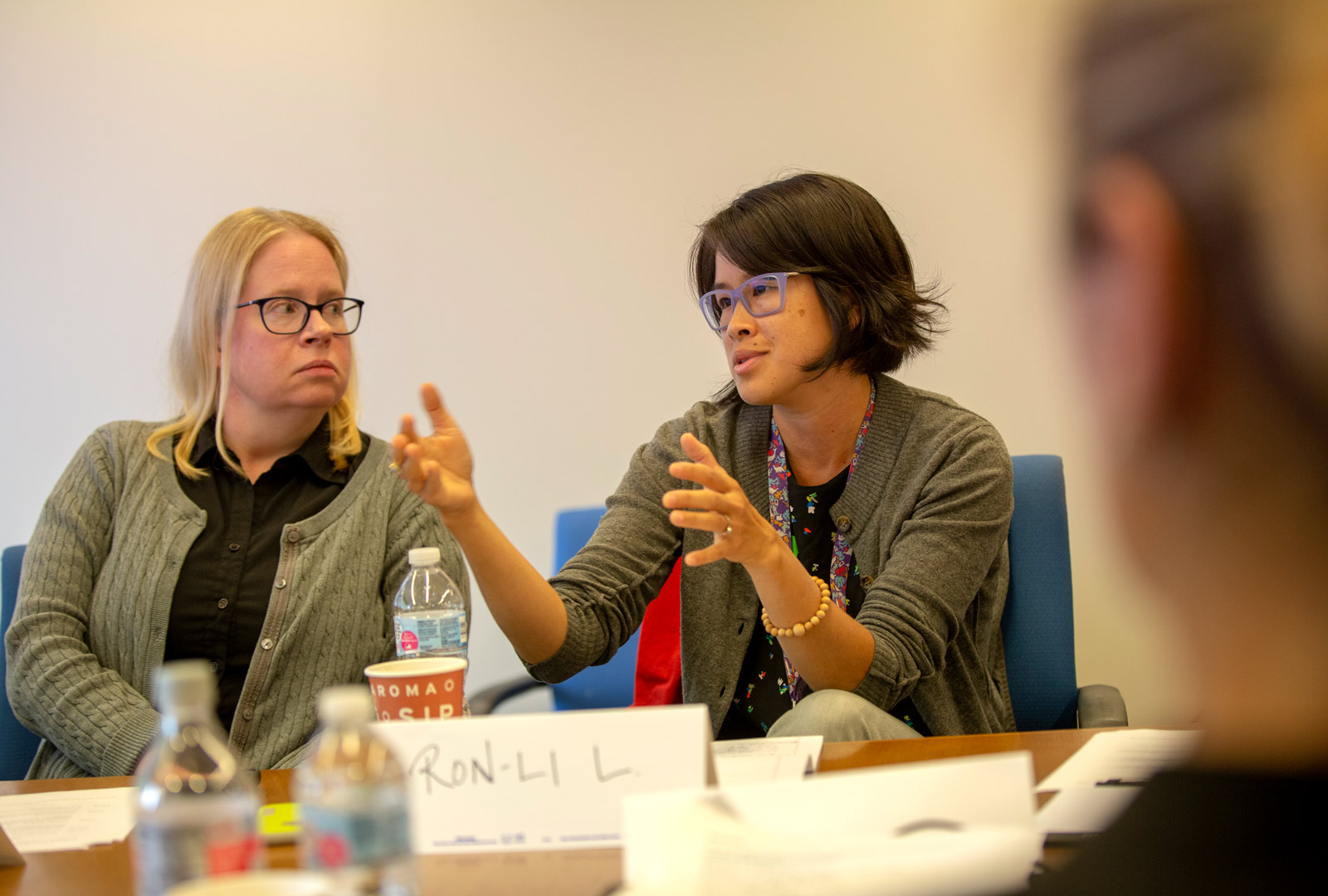 Our group is part of NYU Langone's Division of Medical Ethics. The group formed in 2019 to identify and address emerging ethical issues surrounding investigational gene-based therapies in pediatric populations including issues related to research design, patient autonomy, sibling and family involvement, fairness in access, and the quality of information patients and families receive.
We leverage input from stakeholder communities and experts from bioethics, clinical trial design, industry, law, medicine, and patient advocacy.
Our group is funded by a gift from Parent Project Muscular Dystrophy.
For general inquiries, or to join our mailing list for quarterly updates, please contact Jamie Webb at jamie.webb@nyu.edu.
Our Members
Alison Bateman-House, PhD, MPH, MA (co-chair)
Lesha Shah, MD (co-chair)
Katherine Beaverson, MS
Arthur L. Caplan, PhD
Moshe M. Cohn, MD
Timothy Cripe, MD, PhD
Jennifer E. deSante-Bertkau, MD, MBE
Rafael Escandon, DrPH, MS, MPH
Pat Furlong, MS, RN, BSN
Lisa Kearns, MS, MA
Aisha Langford, PhD, MPH
Ron-Li Liaw, MD
Andrew McFadyen
Patrick Moeschen
Timothy Miller, MD
Brendan Parent, JD
Holly Tabor, PhD