Transplant Institute Education & Research
We conduct innovative research and train future leaders in transplantation medicine and surgery.

Transplantation offers hope and healing to people with a wide range of serious ailments, such as heart or lung failure, cystic fibrosis, pulmonary fibrosis and hypertension, diabetes- or hypertension-related kidney failure, hepatitis, cirrhosis, liver cancer, hematologic malignancies, polycystic kidney disease, lupus, hemolytic uremic syndrome, other genetic and immunologic maladies, and facial deformities.
Specialists at the NYU Langone Transplant Institute work to advance all types of transplantation medicine, including heart, lung, adult and pediatric kidney, liver, pancreas, bone marrow, and face transplantation.
Our Transplant Institute was among the first in the United States to completely integrate medical and surgical specialists' clinical and academic work under a single structure and organization. This collaboration and coordination—among surgeons, medical physicians, scientists, nurses, social workers, and pharmacists—fosters seamless patient care, groundbreaking research, and a fertile training ground for the next generation of transplantation specialists.
Our program is at the forefront of advancements in transplantation. In August 2015, with NYU Langone's Hansjörg Wyss Department of Plastic Surgery and our Face Transplant Program, more than 100 of our physicians and healthcare professionals performed the most extensive face transplant in the world to date. Most recently, in 2020, our team successfully transplanted both hands and the full face of a single donor to one recipient.
Our research focuses on health services science, innovative clinical protocols, stem cell therapy for transplant organ tolerance, and organogenesis—growing human organs in animals. Our work in these areas highlights our commitment to innovation and improved patient outcomes.
Launching a Tolerance Protocol at the Transplant Institute
Transplanted organs do not last forever. The side effects of powerful immunosuppressive drugs and the constant possibility of clinically undetectable rejection shorten their lifespan. This has made immune tolerance, or transplantation without the need for immunosuppression, the Holy Grail in transplant medicine. If a patient's body could accept an organ or tissue with no long-term drug therapy and no rejection, it could last for the life of the recipient.
"One kidney for life" is the rallying cry of those who believe that this future has arrived. A protocol to achieve this goal involves a simultaneous kidney and bone marrow transplant from a related donor, after recipient bone marrow suppression with chemotherapy. This combination of transplants and drugs creates tolerance without the need for immunosuppressive drugs.
Today, around 50 people worldwide live with transplanted kidneys and take no immunosuppressive medications. We are proud to launch a tolerance protocol at NYU Langone's Transplant Institute that we believe will change the face of organ transplantation.
Because the average lifespan of a transplanted kidney is about 15 years, children who develop kidney failure are likely to need three or more kidney transplants in their lifetime. With each transplant, kidneys become more difficult to match, and the wait grows longer.
We believe that because they can benefit the most from tolerance protocols, children and adolescents are priorities for this option.
Diversity and Health Equity
The faculty and staff of the Transplant Institute are committed to diversity, equity, and inclusion. We believe that these values drive excellence in all aspects of clinical care, education, and research. Learn about our Diversity and Health Equity Committee.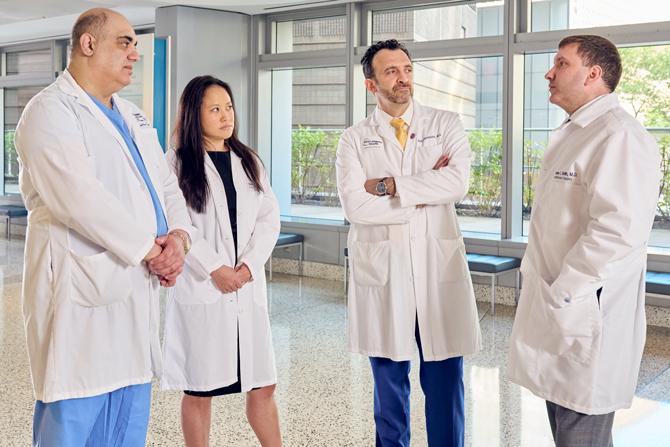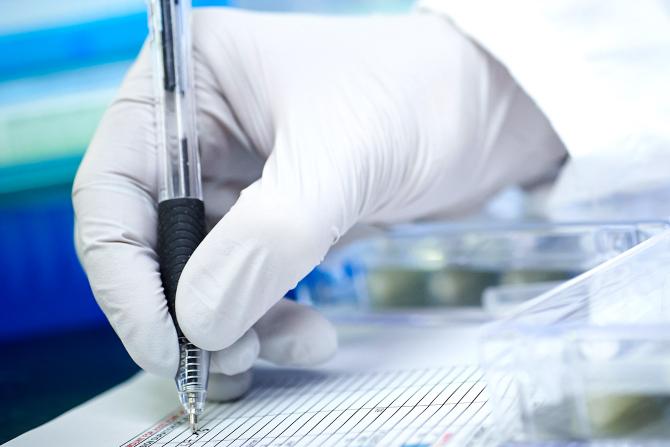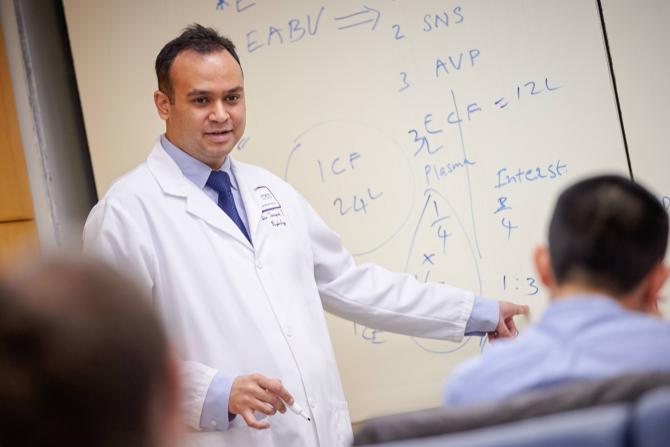 Education
We offer fellowships in transplant surgery, transplant hepatology, and transplant nephrology.
Learn More

about Education