We are a collaborative team of expert faculty, postdoctoral fellows, graduate students, and research staff devoted to the study of synthetic genome engineering in yeast and mammalian systems.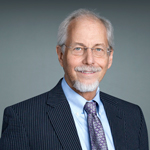 Jef D. Boeke, PhD, DSc, founded and directs the Institute for Systems Genetics at NYU Langone Health. From 1985–2013, Dr. Boeke was on the faculty at Johns Hopkins University School of Medicine. Dr. Boeke received a BS in biochemistry summa cum laude in 1976 from Bowdoin College, and then earned a PhD in molecular biology from Rockefeller University in 1982, where he worked with Peter Model and Norton Zinder on the genetics of the filamentous phage. He did his postdoctoral work at The Whitehead Institute of MIT as a Helen Hay Whitney Postdoctoral Fellow with Gerald Fink.
Dr. Boeke discovered a major form of mobile DNA, based on reverse transcription of RNA. He coined the term "retrotransposition" to describe this process, common to virtually all eukaryotic genomes and now studied by a worldwide scientific community. His systems-level studies helped elucidate intricate molecular mechanisms involved in retrotransposition in yeasts, mice and humans.
In the area of synthetic biology, Dr. Boeke leads the international team synthesizing an engineered version of the yeast genome, Sc2.0, the first synthetic eukaryotic genome. In 2018, he launched the "Dark Matter Project" designed to better understand the "instruction manuals" that specify how human genes are expressed, using big DNA technology.
Postdoctoral Fellows
Makiha Fukuda, PhD
I received my PhD in genome biology, which involved investigating the human "intergenic" region. My first postdoctoral fellowship focused on plant genomes specifically creating plant-animal fusion chromosomes. Here at the Boeke Lab, my current project is to create RNA-based chromosomes in yeast as a way to investigate the origins, and perhaps even the future, of the genome. In my free time, I love to play the violin as well as go to concerts of all different genres.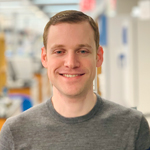 Greg Goldberg, PhD
I am broadly interested in molecular and evolutionary mechanisms that shape the genomic content and phenotype of cellular populations over time. My research, co-mentored by Marcus Noyes, PhD, is aimed at rationally exploiting these mechanisms in the laboratory to facilitate the study of biological systems and the advancement of human health. Toward this end, I am currently developing novel CRISPR-based tools that provide users with additional control over the incorporation of genetic and epigenetic edits. Given that the phenotypic consequences of designer edits remain difficult to predict in certain contexts, I am also researching in vivo directed evolution methodologies that can expedite forward screening efforts to identify desirable edits in a genome or its functional components.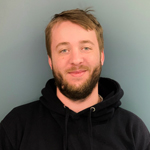 Max Haase, PhD
I'm originally from Green Bay, Wisconsin, and attended college at the University of Wisconsin Madison. I joined the Boeke Lab with interests in yeast molecular biology, gene regulation, and synthetic biology. I am currently tackling questions on human epigenetic machinery by reconstituting various components in the budding Saccharomyces cerevisiae. Outside of the lab, I enjoy reading, collecting vinyl records, playing video games, and brewing beer.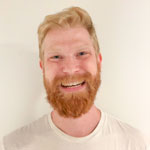 Klaus Peter Ruehmann, PhD
I grew up in the Hamburg area in Germany and obtained my bachelor's and master's degrees at LMU Munich (Germany) in chemistry and biochemistry. I conducted my master's thesis research in the group of Professor Andrew G. Myers at Harvard University before joining the chemistry graduate program at NYU where I synthesized medicinally relevant natural products under the guidance of Professor Dirk Trauner. During my postdoctoral stay in the Boeke Lab I am attempting to combine organic chemistry and synthetic biology to access and derivatize antibiotics. At home I use yeast to bake bread. I further love to bike around the city and enjoy exploring the outdoors of New England.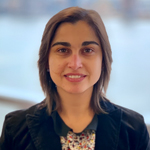 Luciana Stefanita-Lazar, PhD
My research topic focuses on understanding how species-specific molecular factors drive nuclear organization across organisms. In eukaryotes, the myriad of DNA-binding factors participates in the folding of the DNA molecule and its spatial reposition inside the nucleus. The resulting non-random 3D organization has proven to function in biological processes, however, the molecular mechanisms at its basis are still unclear. For example, higher-order chromatin structures can vary dramatically between eukaryotes suggesting that DNA and its binding factors have adapted to fulfill organism-specific functions. To understand the fundamental principles of small-to-large chromosome organization, I use Hi-C to characterize the 3D structure of artificially engineered yeast strains where the endogenous chromatin remodeling factors are replaced by the human counterparts.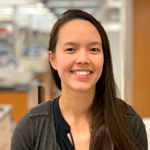 Julie Trolle, PhD
I am originally from Copenhagen, Denmark, but moved to Germany after high school to attend Jacobs University Bremen where I studied biochemistry and cell biology before coming to NYU Grossman School of Medicine for my PhD. I am passionate about the use of synthetic biology and metabolic engineering to solve societal problems whether medical, industrial, or environmental. In my current work, I am engineering mammalian cells to be able to synthesize essential amino acids. Outside of the lab, you're likely to find me in the outdoor parks of New York City or at a rock-climbing gym.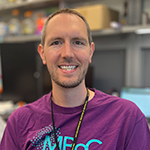 Jordan Welker
I earned my PhD in genetics using Crispr/CAS to make precision exogenous DNA integrations in zebrafish to study left-right development. I did my first postdoc on identifying the sequence requirements for transcriptional adaptation in C. elegans. In the Boeke Lab, my focus is synthetic-genetics approaches to species restoration/de-extinction, and building non-human models for human disease.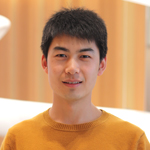 Weimin Zhang, PhD
I am trying to genetically engineer a stable haploid mouse embryonic stem cell line that could serve as a powerful platform for mammalian genome writing. On top of that, I am developing a genome writing strategy that enables big chunks of synthetic DNA integration in both haploid and diploid mouse embryonic stem cell lines. My ultimate goal is to generate a cancer-resistant stem cell line by minimizing the mutation rate of tumor suppressors. I am also a member of the Center of Excellence in Genomic Science team in the Boeke Lab, and I am interested in dissecting the risk variants in type 2 diabetes genomes. Outside of the lab, I like sports such as badminton and basketball.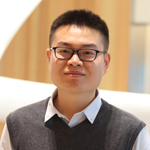 Yu "Jeremy" Zhao, PhD
I am a postdoctoral fellow in the Boeke Lab working on synthetic biology. My current project is to build the first eukaryote with its whole genome redesigned and synthesized. I love hiking and biking. My favorite place in New York State is the Hudson Valley, especially in spring or autumn.
Graduate Students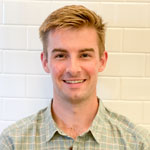 John "Jack" Atwater
I grew up in San Francisco and then studied chemistry at Yale University. Prior to joining the Boeke Lab, I studied riboswitch biochemistry at Yale and blood development at Boston Children's Hospital. Currently, I am interested in building mammalian genetic regulatory machinery (such as enhancers, promoters, topologically associating domains) from scratch using neural networks, directed evolution, and other highly speculative methods. I hope this work will provide insight on the logic behind mammalian genetic regulation and inform methods for building genetic circuits for cell-based therapies. Outside of lab, I spend my time rock climbing, cooking/eating, and trying to see all of New York City.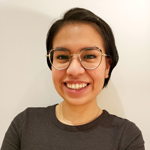 Briana Berrios
I am originally from New Rochelle, NY, but thoroughly enjoyed my time in Cambridge as an undergraduate at MIT where I double-majored in biological engineering and brain and cognitive sciences. I've been a member of labs with very different biological research topics, but joined the Boeke Lab specifically to follow my interest in synthetic biology. My current research involves using our Big-DNA pipeline, which follows a build, integrate, and test design methodology, to determine the importance of inter-enhancer spacing within our chosen gene model, PAX6. Beyond the lab, I enjoy reading and spending time with friends, and I have recently picked up roller skating—and a few bruises.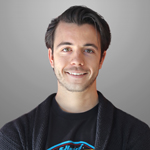 Brendan Camellato
I'm from Ottawa, Canada, and previously attended the University of Ottawa. I joined the Boeke Lab with an interest in synthetic biology and genome engineering. My major project in the lab uses synthetic genomics, taking advantage of our Big-DNA assembly technology, to study how genes are regulated by distal regulatory elements. My work is specifically focused on studying the alpha-globin locus and its associated "super-enhancer." My interests outside of science include running, drumming, and hockey.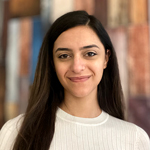 Noor Chalhoub
I grew up in New Jersey, and as a high school student I knew I wanted to go into biology research. I graduated from Rutgers University–New Brunswick with a degree in molecular biology and biochemistry and found my passion for research during my undergraduate years. I have always been interested in synthetic biology and how it can shape the future of science and medicine. My project is being co-supervised by Dr. Fenyö, and it involves genomic engineering methods developed by the Boeke Lab to provide insight on genetic risk variants involved in Type 2 diabetes. Outside of the lab, I enjoy drawing, painting, and finding new restaurants around New York City!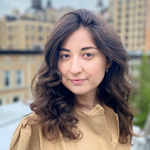 Larisa Kagermazova
Originally from Moscow, Russia, I attended Boston University and graduated with a BA in biochemistry and molecular biology. In the Boeke Lab, I am working with LINE-1, a so-called "jumping gene" of human DNA. These are pieces of DNA that replicate within the genome using a copy-paste mechanism and constitute around 20 percent of the human genome. Inspired by evolution and genome engineering, I am focusing on elucidating the role of LINE-1 in the human cell. Outside of the lab, I enjoy playing music, spending quality time with friends, and hiking.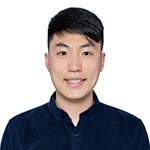 Mingyu "Kenneth" Li
Originally from Guangzhou, China, I came to the United States in 2013 for high school and completed my undergraduate and master's studies in biochemistry at the University of Pennsylvania. I joined the PhD program at NYU Grossman School of Medicine in 2021 and became a member of the Boeke Lab shortly after. My research interests lie in the application of synthetic biology and metabolic engineering to solve biomedical and environmental problems. My current project focuses on engineering the oxytetracycline pathway from bacteria to Saccharomyces cerevisiae to develop a high-throughput platform for discovering novel antibiotic derivatives. Outside of the lab, I love watching movies, playing video games, hiking, and exploring everything New York City has to offer.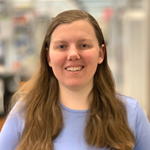 Laura McCulloch
Originally hailing from New Canaan, CT, I did my undergraduate work at MIT before joining NYU Grossman School of Medicine's Medical Scientist Training Program. I became a member of the Boeke Lab in 2017. My current research harnesses synthetic biology for both mammalian and yeast applications, running the gamut from cancer immunology and immunotherapy to synthetic yeast chromosome construction.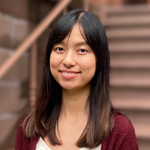 Catherosette Meas
I am originally from Phnom Penh, Cambodia, and did my undergraduate studies in biology at the University of La Verne, in California, prior to attending the first cohort of the biomedical engineering PhD program at NYU Tandon School of Engineering. I joined the Boeke Lab with an interest in synthetic biology and its potential to transform the future of medical technology. My research goal is to engineer mouse embryonic stem cells (mESCs) to develop humanized transgenic mice that can be used to identify neoantigen-specific T-cell receptors (TCR) for adoptive cell transfer (ACT) cancer therapy. Outside of the lab, I enjoy spending time with friends and taking advantage of being in a new city to try out new activities and hobbies outside of my comfort zone.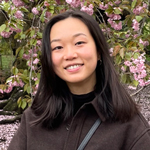 Tiffany Tsou
I'm from Los Angeles, CA, and completed my BS in cell and developmental biology at the University of California, Santa Barbara. I'm interested in using genome engineering to study the regulation Hox genes, which are a highly conserved family of transcription factors. The order of Hox genes on a chromosome is related to its expression pattern along the head-tail axis during body plan development. My thesis project is focused on manipulating the mammalian Hox cluster to understand its tight control and evolution. Besides Hox, I'm a fan of art history, live music, and tide pools.
Research Staff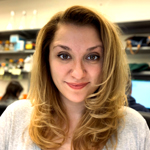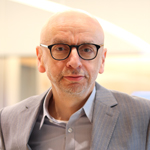 Sergei German
Senior Architect, Solution Development
Ran Brosh
Senior Research Scientist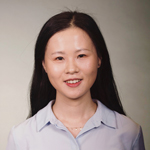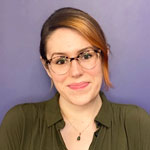 Kelly Barriball
Senior Research Technician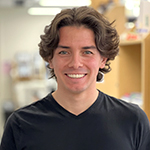 Recent Alumni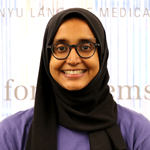 Hala Iqbal, PhD
Former Postdoctoral Fellow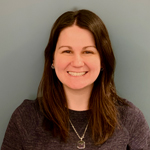 Stephanie Lauer, PhD
Former Postdoctoral Fellow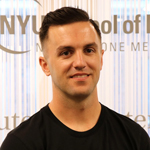 Jon Laurent, PhD
Former Postdoctoral Fellow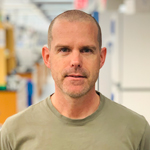 Andrew Martin
Former Scientific Technologist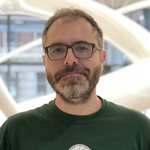 Paolo Mita, PhD
Former Research Instructor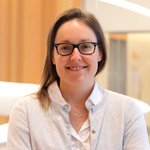 Leslie Mitchell, PhD
Former Postdoctoral Fellow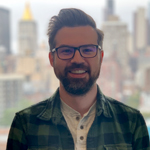 Gudjon Olafsson, PhD
I am originally from Reykjavík, Iceland. I moved to London for my undergrad studies and later received my PhD from University College London and the Francis Crick Institute where I was mentored by Peter Thorpe, PhD. Prior to joining the Boeke Lab, I worked on phospho-regulation of chromosome segregation in budding yeast—in particular the kinetochore—at Queen Mary University of London. My research interests are mainly to utilize yeast as a tool to understand the fundamental mechanisms of chromosome segregation. The aim of my postdoctoral research in the Boeke Lab is to humanize the yeast kinetochore to illuminate the evolutionary divergence of eukaryotic kinetochores and to provide a novel solution to study the regulation of the complex human kinetochore in a relatively simple and tractable cellular model system. The ultimate goal is to use the humanized yeast to uncover mechanisms of human chromosome segregation which are important for cancer development.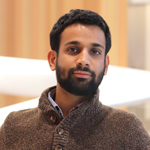 Sudarshan Pinglay
I was raised in Bangalore, India, then completed undergraduate degrees in molecular biology and philosophy at Johns Hopkins University. In general, my research interests are to build biological systems from the ground up in order to understand their function. My PhD work is co-supervised by Liam J. Holt, PhD. We are constructing embryonic stem cells bearing large pieces of synthetic DNA to investigate how genes are turned on and off through development. When I'm not wrangling DNA, I enjoy soccer, heavy metal guitar, food, and sharing the joys of a scientific worldview.