Monitoring the Effectiveness of Brain Resuscitation in Real Time
End-Tidal Carbon Dioxide Monitoring

End-Tidal Carbon Dioxide Monitoring
Another method of monitoring the quality of the circulation and blood flow during cardiopulmonary resuscitation (CPR) is to measure the amount of carbon dioxide present in a patient's exhalations (called end-tidal carbon dioxide, or ETCO2). We investigated whether ETCO2 is more or less accurate than cerebral oxygen saturations as a monitor of the effectiveness of CPR and in predicting the return of spontaneous circulation.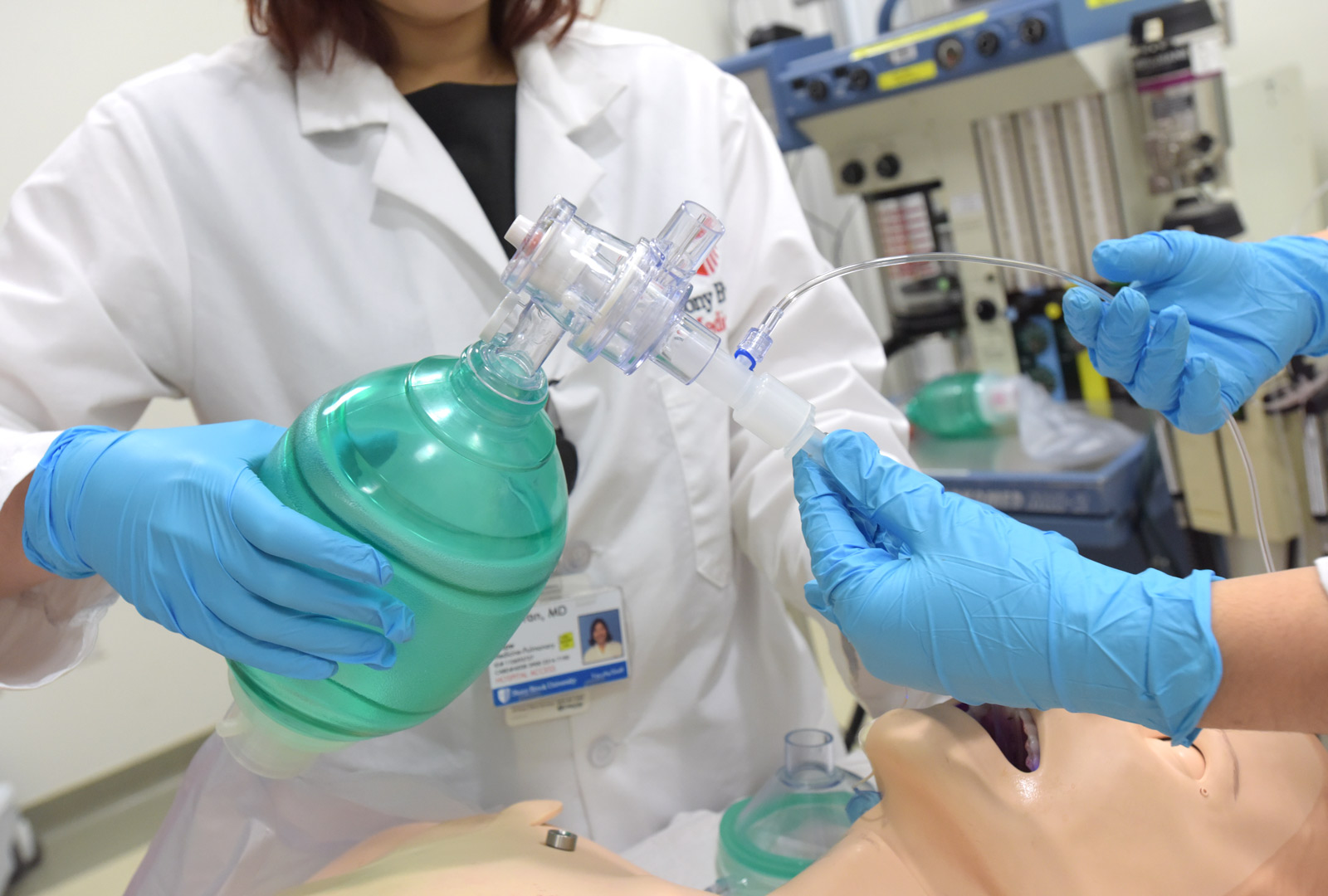 In a cohort of 100 patients who experienced cardiac arrest outside of hospitals, we compared ETCO2 and oxygen saturation levels and concluded that the two parameters may have complementary diagnostic characteristics.
This was the first study ever conducted to compare the utility of ETCO2 and brain oxygen monitoring during CPR. We plan to do more research to refine our results, in particular to study patients who experience in-hospital cardiac arrest.
Learn more about our study exploring the utility of ETCO2 in predicting the return of circulation after cardiac arrest. Opens in a new tab and how monitoring end-tidal carbon dioxide as well as cerebral oxygen may help improve the precision of treatment. Opens in a new tab.