Division of Gastroenterology & Hepatology
We conduct pioneering research and train tomorrow's leaders in gastroenterology and hepatology.

A Message from Our Division Director
NYU Langone Health's Division of Gastroenterology and Hepatology in the Department of Medicine is dedicated to excellence in patient care, advances in research and innovation, the highest standards in education and outreach, and a humanistic approach to medicine. These four core principles guide us as we work to prevent, diagnose, and treat diseases of the gastrointestinal system.
Toward this end, we focus on providing a supportive academic environment for our clinicians, researchers, and educators. We know that their ability to pursue their career goals and aspirations results in meaningful advancements in medicine and ultimately in happier, healthier patients.
Our division is home to some of the most outstanding physicians and health professionals in the world—and some of the finest human beings with whom I could hope to work. From general gastroenterology to hepatology and liver transplantation, to our Inflammatory Bowel Disease Center, Advanced Endoscopy and Therapeutic Innovation Program, and Center for Esophageal Health, our faculty are highly trained and specialized in their respective areas of expertise.
Collaboration is vital to our success—with our referring physicians, with a multidisciplinary team of specialists, and with our patients and their families—so that we can provide a comprehensive, integrated experience for all patients in need.
Our many practice sites contribute greatly to our mission. At NYU Langone's Tisch Hospital, Kimmel Pavilion, and NYU Langone Hospital—Brooklyn, and NYU Langone Hospital–Long Island as well as affiliated NYC Health + Hospitals/Bellevue and the Manhattan campus of the VA NY Harbor Healthcare System, our faculty provide the most advanced care available to people from the many diverse communities of New York City and all over the world. Through our network of ambulatory care sites across all five boroughs and Long Island, we reach New Yorkers in their own neighborhoods.
Our gastroenterology fellows, too, benefit from the breadth of experience that is afforded by the combined training of private hospital, city hospital, federal hospital, and outpatient ambulatory care settings.
Finally, and perhaps most importantly, in addition to providing excellence in research, education, and clinical care, we believe in preserving the human factor in medicine, treating not only the illness but the whole person. We believe that every patient has a right to the most advanced and innovative diagnostic and treatment options available; to the delivery of this care with respect and kindness; and always, to hope for a healthier future.
Gastroenterology and Hepatology News
Read the latest news from around our division.
Division Appoints Director of Outcomes Research
Aasma Shaukat, MD, MPH, has joined NYU Langone as the director of outcomes research in the Division of Gastroenterology and Hepatology. She will also serve as co-director of translational research education and careers in the Clinical and Translational Science Institute.
NYU Langone Seeks to Close Gap in Colorectal Cancer Disparities with $2.2M Grant
The Steven & Alexandra Cohen Foundation gift will support an early intervention program in Brooklyn that can lead to better outcomes for gastrointestinal diseases and cancers.
Gastroenterology and Hepatology Events
Our annual Big Gut Seminar series, designed for physicians and trainees, focuses on complex gastrointestinal and liver disease and is certified for continuing medical education and maintenance of certification credits.
Our next event, on March 24, 2023, focuses on complex esophageal disease and is a CME- and MOC-accredited med–surg course. Learn more.
Year in Review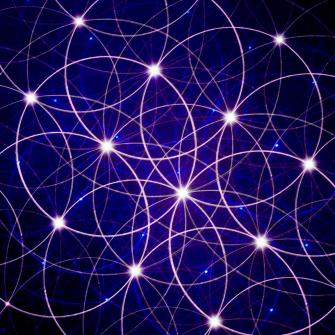 Our Clinical Services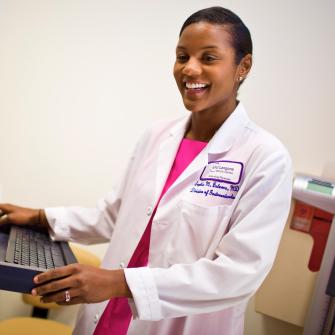 Our Clinical Trials