Division of Hematology & Medical Oncology Education
We provide medical students, residents, and fellows educational opportunities to advance their knowledge of the field.

The Division of Hematology and Medical Oncology educates future generations of healthcare providers in the diagnosis and treatment of solid tumors, hematologic malignancies, and other hematologic conditions. Medical students and residents from NYU Grossman School of Medicine and other institutions can apply to complete a rotation with us, working closely with fellows and distinguished faculty at one of our Perlmutter Cancer Center locations.
We encourage residents with a strong interest in hematology and medical oncology to apply to our three-year fellowship program, which is accredited by the Accreditation Council for Graduate Medical Education and prepares trainees for clinical practice and a career in academic research.
As part of our program, residents who are interested in research have the opportunity to apply to our fellowship on the physician–scientist residency track, where they begin the fellowship after only two years of internal medicine residency and dedicate three years to research at the end of the fellowship.
We offer additional educational resources, including monthly grand rounds lectures, weekly tumor boards, a journal club, and research seminars that feature nationally and internationally renowned experts. Education is at the core of our mission and vision, and we take immense pride in training those who represent the future of cancer research and clinical practice.
Medical Student and Resident Electives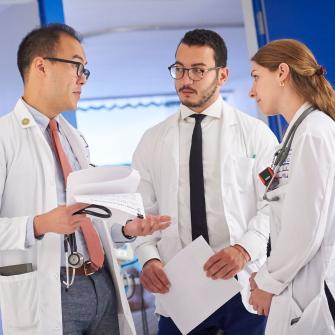 Physician–Scientist Residency Program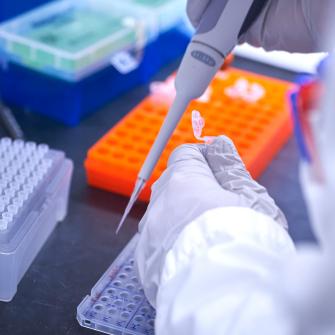 Fellowship Program