Division of Hematology & Medical Oncology Education
Hematology & Medical Oncology Fellowship

Hematology & Medical Oncology Fellowship
The Hematology and Medical Oncology Fellowship at NYU Grossman School of Medicine trains academic physicians in hematology and medical oncology with a concentration in clinical and research expertise. We offer fellows both inpatient and outpatient clinical experience at NYU Langone's Perlmutter Cancer Center, a National Cancer Institute–designated Comprehensive Cancer Center.
Fellows receive a strong foundation in hematology and oncology medicine, with training in an array of healthcare settings, including leading public, private university, and federal hospital systems. Our fellows participate in outpatient clinics at NYC Health + Hospitals/Bellevue and VA NY Harbor Healthcare System, serving as the primary hematologist and oncologist for a diverse patient population. At NYU Langone locations, fellows assist hematologists and oncologists during rounds.
As a division of NYU Langone's Department of Medicine, we offer a broad range of research and clinical programs, including cancer cell biology, cancer genome dynamics, tumor immunology, epidemiology and cancer control, and melanoma. Our fellows benefit from our collaboration with Perlmutter Cancer Center in all aspects of our division, including administration, basic, clinical, and translational research, and patient care.
Fellows are trained in subspecialty disease areas through our faculty group practice. These may include hematologic malignancies, breast oncology, bone marrow transplantation, gastrointestinal oncology, genitourinary cancer, head and neck cancers, neuro-oncology, melanoma, and thoracic malignancies. Our academic programs include a series of didactics sessions, journal clubs, research conferences, and focused mentored research.
Our goal is to develop leaders in hematology and medical oncology and encourage a collaborative academic environment that emphasizes clinical skills, scholarly research, and intellectual pursuit. We believe in helping each fellow balance clinical autonomy and structured learning. We respond to our patients' healthcare needs no matter their cultural and socioeconomic background and promote mentorship that nurtures our fellows' personal and professional growth. We cultivate camaraderie among all house staff, faculty, nurses, and ancillary staff.
Fellowship Training Rotation Schedule
During the first year of the fellowship training program, trainees are oriented to the diseases and treatments commonly encountered in hematology and medical oncology. During this intense, hands-on training, each fellow serves as the primary hematologist or oncologist at outpatient clinics. You are expected to use all available resources, including literature and faculty experts, to learn about each case, and then rotate through subspecialty clinics to learn about treating different types of disease.
During the second and third years of fellowship training, you participate in outpatient clinic, inpatient consultations, and specialty electives, and you begin to focus on narrow clinical and research subspecialties.
An overview of the fellowship timeline is as follows.
1st Year
2nd Year
3rd Year
Weekly Continuity Clinic
1 VA NY Harbor Healthcare Clinic
1 Bellevue Hospital Clinic
1 VA NY Harbor Healthcare Clinic
2 Bellevue Hospital Clinics
1–2 Bellevue Hospital Clinics
1 VA NY Harbor Healthcare Clinic
Inpatient Consults
NYU Langone Tisch Hematology, 2 months
Kimmel Pavilion Oncology, 2 months
Bellevue Hospital Hematology, 2 months
VA NY Harbor Healthcare, 2 months
Bellevue Hospital Oncology, 2 months
No Inpatient Rotation
Outpatient Specialty Training
4 electives over 3–4 months
4 electives over 3 months
Subspecialty clinic with clinical mentor in research area
Research
Spend 2 weeks on research meeting with mentors, choose an area of interest, and specify project. Participate in grant writing course in March–April.
Initiate project in July and submit a grant proposal by September.
Continue project, focus on presentation and publication with mentor.
Fellowship Clinical Training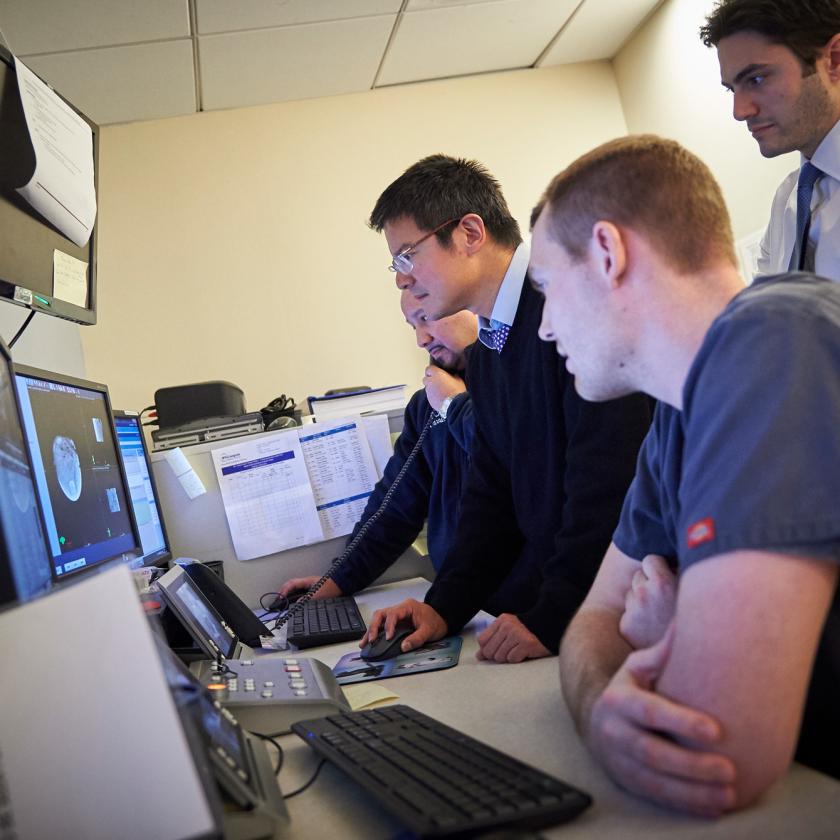 Fellowship Research Training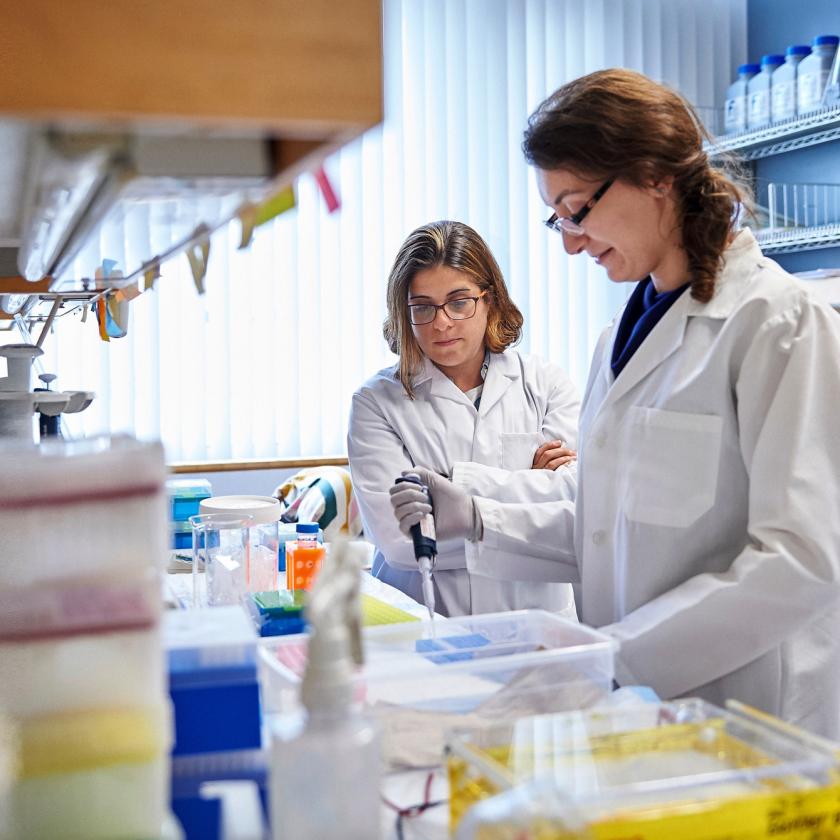 Conferences for Fellows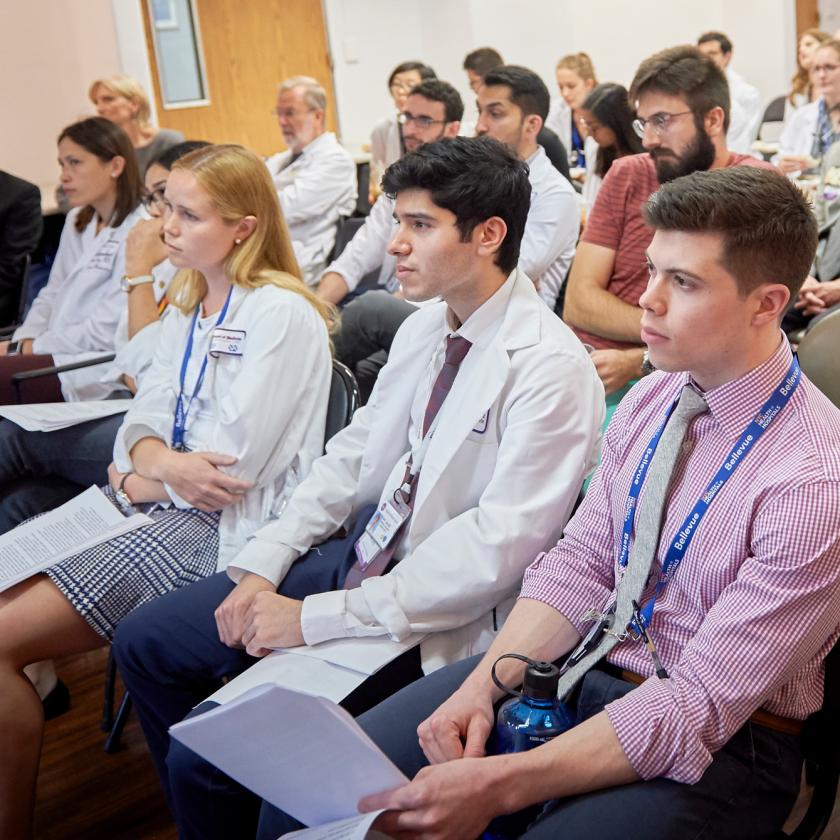 Hematology and Medical Oncology Fellowship on Twitter