Department of Neurology Education
Child Neurology Residency Training

Child Neurology Residency Training
NYU Langone's Department of Neurology offers world-class care in both general and subspecialty child neurology. Our five-year, Accreditation Council for Graduate Medical Education (ACGME)–accredited child neurology residency training program offers one of the most extraordinary and diverse training experiences of its kind in the country. Over the course of the program, residents work with expert faculty in inpatient and outpatient settings at premiere private and public institutions.
Our residents rotate in five hospitals, which gives them experience caring for patients with varied backgrounds from all over the world: Hassenfeld Children's Hospital—34th Street, Tisch Hospital, NYU Langone Orthopedic Hospital, NYC Health + Hospitals/Bellevue, and the Manhattan campus of the VA NY Harbor Healthcare System.
Our rapidly expanding program includes general and subspecialty child neurologists who provide emergency, intensive, inpatient, outpatient, and rehabilitation care, all within walking distance of NYU Langone Medical Center in Manhattan. Our residents benefit from living in and taking advantage of all New York City has to offer.
The child neurology program is closely integrated with our adult neurology training program, one of the largest in the country, and includes one clinical year of adult neurology. Residents have access to NYU Langone's extensive adult neurology learning resources and didactics throughout training. We work closely with NYU School of Medicine's many other educational programs in a collaborative and collegial atmosphere. From start to finish, mentors carefully guide residents, providing support and ensuring short- and long-term success.
When you graduate from our program, you are eligible to take the Neurology with Special Qualification in Child Neurology certifying examination, offered by the American Board of Psychiatry and Neurology, and the General Pediatrics Certifying Examination of the American Board of Pediatrics.
Guided Learning for Residents
Our program integrates academic conferences into the weekly schedule to minimize disruption of patient care and allow full resident participation. Beginning in September of each year, residents attend a minimum of eight hours of dedicated learning experiences and conferences.
Conferences and Didactics
Residents attend a host of conferences and didactics. You participate in Adult Neurology Grand Rounds each Tuesday at 8:00AM. Pediatric Neurology Grand Rounds take place at 12:00PM. On Tuesdays at 1:00PM, there is a child neurology–specific didactic lecture series that covers the core child neurology curriculum. Our residents also run their own monthly journal club with critical analysis.
You are encouraged to attend at least one Pediatric Tumor Board each month; these take place on Wednesday mornings. At 12:00PM on both Wednesdays and Thursdays, you may attend additional lectures on neurophysiology and other core academic areas, such as principles of intensive care unit management.
On Fridays at 8:00AM, at our weekly pediatric neuroradiology conference, we review neuroimaging from current patients. Residents also attend an hour-long 12:00PM lecture on adult neuroradiology. There are separate neuropathology conferences, including periodic hands-on gross pathology and brain-cutting sessions.
Separate pediatric fetal neuroradiology conferences and pediatric neuromuscular conferences take place quarterly, as do joint interdisciplinary conferences with the developmental and behavioral pediatrics fellows, and pediatric neurocritical care conferences with the pediatric intensivists.
During the summer, first-year residents attend a two-hour intensive introductory lecture series covering essential topics in neurological patient care each Tuesday and Friday, and there are concentrated boot camps facilitating transitions to general pediatric, adult neurology, and child neurology portions of training.
Resident Supervision
The cornerstone of our program is the faculty supervision you receive. As a resident, you attend daily teaching rounds on the child neurology consult and epilepsy monitoring services, during which you discuss differential diagnoses, diagnostic approaches, and therapeutic options. Senior staff members present on topics such as academic dialogue, clinical and laboratory characteristics of rare illnesses, and current trends in the neurological literature. You are also supervised during bedside rounds and patient hand-offs, teaching opportunities which enhance your clinical examination skills.
Resident Evaluations
As a resident, you receive periodic evaluations over the course of each rotation. You also get confidential, comprehensive formal feedback through an electronic evaluation system. Residents have the opportunity to offer direct informal and formal confidential feedback to all faculty and staff on any aspect of the program.
A formal clinical competency committee gives residents holistic evaluations and feedback at least twice per year. These facilitate and ensure appropriate progression through the ACGME-mandated child neurology milestones. The committee assesses all aspects of clinical learning, including the core competencies of medical knowledge, practice-based knowledge and improvement, systems-based practice, professionalism, and interpersonal skills and communication.
Once a year, you are asked to help shape the direction and continued improvement of our program through involvement in a program evaluation committee. Our program director has an open-door policy toward informal meetings and feedback throughout the year, including more formal quarterly meetings to review professional progress and provide career guidance. You may request and obtain copies of feedback at any time.
Mentoring
Neurology faculty serve as mentors to junior residents and help guide you through the challenges of residency training. Mentors also offer professional career advice.
Contact Us
To learn more about our program, please email us:
Aaron Nelson, MD, MBS, FAAP
Director, Child Neurology Residency Training Program
Associate Clinical Professor, Department of Neurology
aaron.nelson@nyulangone.org
John T. Wells, MD
Director, Division of Child Neurology
Clinical Professor, Department of Neurology
john.wells@nyulangone.org
Residency Rotations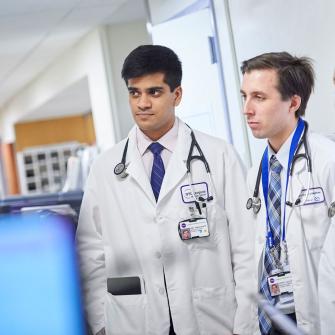 Residency Electives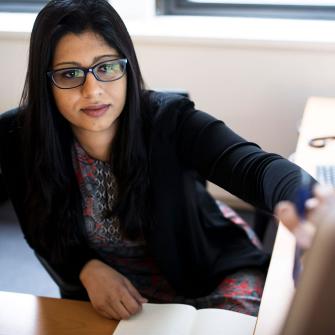 Graduate Medical Education