Department of Neurology Education
Neurology & Psychiatry Double Board Residency Training

Neurology & Psychiatry Double Board Residency Training
NYU Langone's combined residency in neurology and psychiatry provides a thorough, fully integrated training experience in both disciplines. Our program produces skilled clinicians capable of evaluating neurological and psychiatric problems. Graduates of our combined residency take on leadership roles in the rapidly changing fields of psychiatry, neurology, and neuropsychiatry, as well as in the full range of subspecialties available in these fields. Past residents now specialize in epilepsy, multiple sclerosis, autonomic disorders, neurocritical care, palliative medicine, traumatic brain injury, and consultation–liaison psychiatry.
As a resident, you are able to take advantage of NYU Langone's robust clinical neuropsychiatry community, including opportunities for resident research and mentorship. Our residents rotate through a range of sites, including NYC Health + Hospitals/Bellevue and NYU Langone's Comprehensive Epilepsy Center. The combined residency is a unique training opportunity for intellectually curious trainees interested in exploring, and exploding, the boundaries of psychiatry and neurology in research and clinical practice.
Residency Training Timeline
The combined residency program in neurology and psychiatry involves six years of coordinated training in the two disciplines, including a preliminary medicine year. It meets the special requirements for board certification in both disciplines, as specified by the American Board of Psychiatry and Neurology. We enroll one or two residents each year.
When you finish your training, you have meaningful experience in the prevention, detection, and treatment of acute and chronic psychiatric and neurological illnesses in both inpatient and ambulatory settings. You also gain an understanding of the socioeconomics of illness, the ethical care of patients, and the team approach to patient care.
Training takes place at NYU Langone's Tisch Hospital, Bellevue, and the Manhattan campus of the VA NY Harbor Healthcare System. These institutions' close proximity makes it easy for house staff to work closely together, and for residents to attend weekly clinics, integrated conferences, and faculty meetings.
Our program is structured so that residents begin integrating their psychiatry and neurology knowledge early on. A weekly neuropsychiatry consultation clinic, supervised by program director Lindsey J. Gurin, MD, and attended by all combined program residents, begins in your second postgraduate year and provides regular exposure to clinical neuropsychiatric concepts. The sixth year is a capstone year. As a senior resident, you have at least eight months of elective time to pursue further subspecialty exposure or a research project of your choice.
Neurology Training
During your 30 months of neurology training, you spend 18 months, or its full-time equivalent, in clinical adult neurology, during which you have primary responsibility for patient care. You also spend three months, or its full-time equivalent, working in clinical pediatric neurology, with primary responsibility for patient care.
You receive training in conducting neurological examinations, taking patient histories, and making differential diagnoses in both inpatient and outpatient settings. You also gain clinical exposure in general and subspecialty neurology, including behavioral neurology, epilepsy, movement disorders, and stroke. You learn the indications for specialized diagnostic tests, including CT, MRI and magnetic resonance angiography, carotid Doppler, cerebral angiography, electroencephalography and electromyography, continuous video electroencephalographic monitoring, and radioisotope studies, as well as how to interpret them.
In addition to patient care, you learn the basic science of clinical neurology: neuroanatomy, neuropathology, neurophysiology, and the applications of genetics and epidemiology to neurological disorders.
Psychiatry Training
During your 30 months of psychiatry training, you spend 9 to 18 months caring for a variety of psychiatric inpatients. Your clinical experience also includes at least 12 months, or its part-time equivalent, in an organized and well-supervised outpatient program, where you encounter a variety of disorders and treatment modalities and use psychodynamic, cognitive–behavioral, and biological approaches in the short- and long-term care of patients.
Other supervised clinical experiences include the evaluation and treatment of children, adolescents, couples, and families; psychiatric consultation–liaison involving medical and surgical patients; 24-hour psychiatric emergency room service; community psychiatry; collaboration with other mental health professionals; experience with common psychological tests and procedures; and clinical management of patients with alcoholism and other substance use disorders, including detoxification and long-term management.
Residency Research
A wide range of research in clinical psychiatry, neurology, and the fundamental neurosciences takes place at NYU Langone and in affiliated programs. As a resident in our combined program, you are expected to participate in some research activity during the course of your training.
Contact Us
To learn more about the neurology and psychiatry double board residency training program, contact the following people:
Lindsey J. Gurin, MD
Director, Neurology and Psychiatry Double Board Residency Training Program
Phone: 212-263-3210
lindsey.gurin@nyulangone.org
Arielle M. Kurzweil, MD
Associate Program Director, Neurology and Psychiatry Double Board Residency Training Program
Phone: 212-889-1931
arielle.kurzweil@nyulangone.org
Suzie Chin
Program Coordinator
Phone: 646-501-7879
suzie.chin@nyulangone.org
Tyra Bailey
Program Coordinator
Phone: 646-754-4839
tyra.bailey@nyulangone.org
Eridiz Diaz
Residency Coordinator
Phone: 212-263-8223
eridiz.diaz@nyulangone.org
Residency Rotations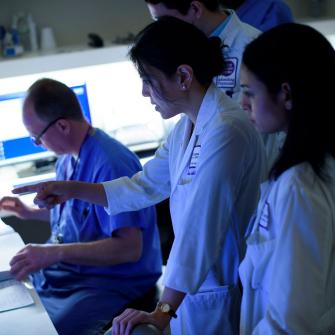 Graduate Medical Education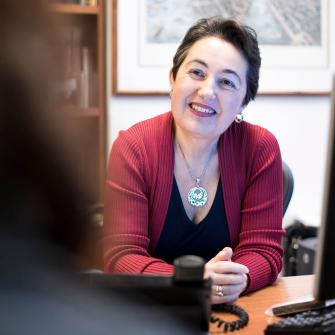 Life at NYU Grossman School of Medicine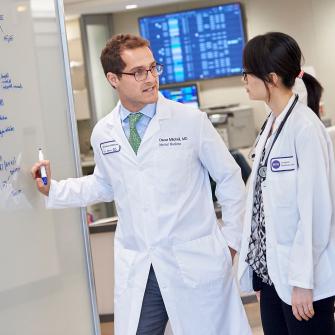 Apply to Our Program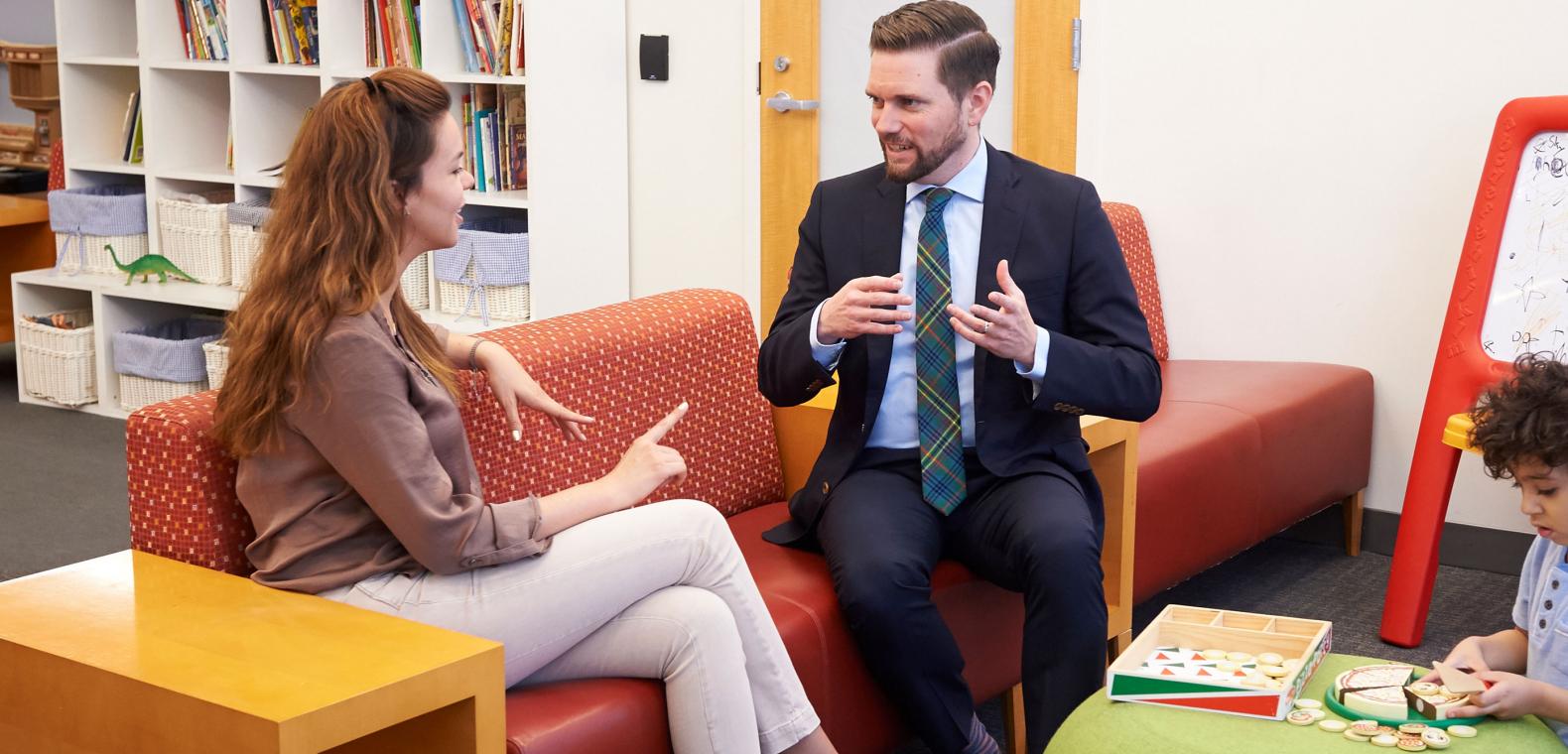 Diversity and Inclusion