Child Neurology Residency Training
Child Neurology Residents & Recent Alumni

Child Neurology Residents & Recent Alumni
Meet the current residents of the Department of Neurology's child neurology residency training program, and check back for information about our recent alumni.
Child Neurology Residents
Class of 2024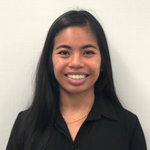 Mekka Garcia, MD
Hometown: Centralia, Missouri
Medical school: Yale School of Medicine
Areas of interest: neuro-oncology, neonatal neurology
Hobbies: Anything outdoors (hiking, fishing, camping, rock climbing), traveling, baking, eating my way through New York City
Why I chose NYU Langone: I loved the faculty that I met during my interview. I also love the diverse populations at NYU Langone, NYC Health + Hospitals/Bellevue—many of whom are immigrants like myself. Furthermore, there are many research opportunities available for residents to get involved in and the educational opportunities at NYU Langone are vast.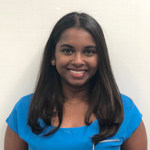 Gayatri Raj Ghosh, MD
Hometown: West Bloomfield, MI
Medical school: Oakland University William Beaumont School of Medicine
Area of interest: child neurology
Hobbies: cooking, traveling, trying new restaurants, skin care, crocheting, puzzles, spending time with my dog
Why I chose NYU Langone: I was very impressed by the emphasis on resident education. All of the faculty and leadership are very passionate about teaching and helping us reach our career goals. I also loved the resident culture of both the pediatric and neurology programs and am thankful to have such wonderful co-residents.
 Class of 2023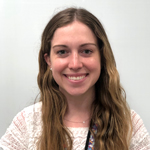 Lena Bell, MD
Hometown: New York, NY
Areas of interest: pediatric neurology, neuroimmunology, multiple sclerosis, healthcare disparities
Hobbies: exploring New York City, reading, playing sports 
Why I chose NYU Langone: The people, the training opportunities, and the location. The entire program—from the residents to leadership—is extremely supportive. Training at a large public hospital, NYC Health + Hospitals/Bellevue, and a large university hospital is a unique opportunity. Lastly, nothing compares to New York City.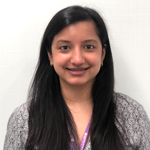 Dhristie Bhagat, MD
Hometown: Syosset, NY
Areas of interest: child neurology, education policy, health advocacy
Hobbies: cooking, TV and movies, history, plays, traveling
Why I chose NYU Langone: I chose NYU because of the people I met here on the interview trail, and because of its partnership with NYC Health + Hospitals/Bellevue. It's a place that allows me to be exposed to the newest discoveries in medicine, while encouraging us to measure its successes based on outcomes of our most underserved patients in the community.
Class of 2022
Hillary Eichelberger, MD
Hometown: Houston, Texas
Medical school: McGovern Medical School at the University of Texas Health Science Center
Areas of interest: healthcare disparities/social determinants of health, epilepsy, EEG, pediatric sleep medicine
Hobbies: playing the viola, exploring the New York City food scene, beginner baker, reading fiction, Netflix binging
Why I chose NYU Langone: I read the "Bellevue book" by David M. Oshinsky, PhD, as a medical student and fell in love with the culture and history of NYC Health + Hospitals/Bellevue as the oldest public hospital in the U.S. It is truly an amazing place to work and train. We have a really uniquely nuanced training that is divided between NYU Langone and Bellevue Hospital—two very distinct hospital environments with vastly different patient populations, just blocks from each other. I also spent an away rotation at NYU Langone/Bellevue Hospital and was blown away by the approachability of faculty and the high level of teaching.
Rachel Pauley, MD
Medical school: Pennsylvania State University College of Medicine
Child Neurology Residency Recent Alumni
Graduated 2021
Rebecca Stainman, MD
Medical School: Drexel University College of Medicine
Starting an epilepsy fellowship at John Hopkins Medicine
Shelley Sisemore Varnado, MD
Medical School: Louisiana State University School of Medicine in New Orleans
Starting a pediatric epilepsy fellowship at Colorado Children's Hospital
Graduated 2020
Amanda Barton, MD
Medical School: SUNY Downstate Medical Center College of Medicine
Jason Ziplow, MD
Medical School: SUNY Upstate Medical University