Child Neurology Residency Training
Child Neurology Residents & Recent Alumni

Child Neurology Residents & Recent Alumni
Meet the current residents of the Department of Neurology's child neurology residency training program, and check back for information about our recent alumni.
Child Neurology Residents
 Class of 2023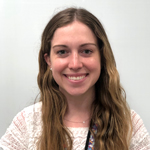 Lena Bell, MD
Hometown: New York, NY
Areas of interest: pediatric neurology, neuroimmunology, multiple sclerosis, healthcare disparities
Hobbies: exploring New York City, reading, playing sports 
Why I chose NYU Langone: The people, the training opportunities, and the location. The entire program—from the residents to leadership—is extremely supportive. Training at a large public hospital, NYC Health + Hospitals/Bellevue, and a large university hospital is a unique opportunity. Lastly, nothing compares to New York City.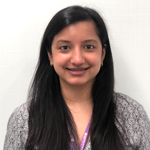 Dhristie Bhagat, MD
Hometown: Syosset, NY
Areas of interest: child neurology, education policy, health advocacy
Hobbies: cooking, TV and movies, history, plays, traveling
Why I chose NYU Langone: I chose NYU because of the people I met here on the interview trail, and because of its partnership with NYC Health + Hospitals/Bellevue. It's a place that allows me to be exposed to the newest discoveries in medicine, while encouraging us to measure its successes based on outcomes of our most underserved patients in the community.
Class of 2022
Hillary Eichelberger, MD
Medical school: McGovern Medical School at the University of Texas Health Science Center
Rachel Pauley, MD
Medical school: Pennsylvania State University College of Medicine
Class of 2021
Rebecca Stainman, MD
Hometown: Baltimore, MD
Medical school: Drexel University College of Medicine
Areas of interest: medical education, simulation, teleneurology, healthcare disparities, pediatric epilepsy
Hobbies: Backpacking (last trip was Morocco), musical theater (was also in my med school acapella group, Doctor's Note), spending time outdoors—including biking to work, finding cheap, yummy food
Why I chose NYU Langone: I was looking for a program that was invested in my professional growth and provided diverse patient experiences and the program did not disappoint. The faculty are extremely approachable and great teachers, and go out of their way to provide educational and research opportunities for us. I love the exposure of working in both private and public hospital systems. It provides a rich experience to learn from my patients, and I imagine will prepare me for whatever setting I end up practicing in after training.
Shelley Sisemore Varnado, MD
Medical school: Louisiana State University School of Medicine in New Orleans
Child Neurology Residency Recent Alumni
Graduated 2020
Amanda Barton, MD
Medical School: SUNY Downstate Medical Center College of Medicine
Pursuing a clinical neurophysiology fellowship at NYU Grossman School of Medicine
Jason Ziplow, MD
Medical School: SUNY Upstate Medical University
Pursuing a pediatric headache fellowship at Children's Hospital of Philadelphia