Division of Environmental Pediatrics Team
Meet our team of faculty and staff.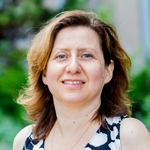 Yelena Afanasyeva, MS, Senior Data Manager
Ms. Afanasyeva oversees a wide range of data management activities for the Children's Health and Environment Study, from electronic data capture to data processing, harmonization, and preservation with a focus on data integrity and reproducibility. She is also in charge of data management for the NYU Women's Health Study in the Department of Population Health. She has a master's degree in applied mathematics.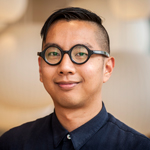 Garry Alcedo, Program Manager
Mr. Alcedo provides research and operational support for the Environmental influences on Child Health Outcomes study. He comes to us from the Seattle Children's Research Institute, Center for Child Health, Behavior and Development, where he spent five years in various capacities supporting the principal investigator and research team, including as the study coordinator for the Infant Development and Environment Study Seattle site. Mr. Alcedo graduated from the University of Washington, receiving a BS in physiology with a minor in bioethics and humanities.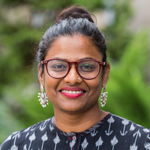 Mrudula Naidu, MS, MPH, Division Administrator
Ms. Naidu oversees research operations and all of Dr. Trasande's grant-related activities. Before joining our team, she worked as a research coordinator for the medical education research group at NYU Grossman School of Medicine. She previously served as a research associate in the Department of Maternal and Child Health at Johns Hopkins Bloomberg School of Public Health. She received an MPH with a concentration in global health from NYU and an MS in pharmacy administration from St. John's University.
Educational Videos
Watch Dr. Leonardo Trasande speak about the effects of chemical exposure from the World Trade Center disaster on adolescent heart and lung health.
Dr. Trasande is a frequent guest on the online parenting forum Kids in the House. Watch his educational videos to learn about how certain environmental exposures affect children's health.