Department of Plastic Surgery Education
Our department offers plastic surgery training programs to medical students, residents, and fellows.

NYU Langone's Hansjörg Wyss Department of Plastic Surgery is committed to training the next generation of plastic surgeons, researchers, and academic leaders. Our department has one of the largest plastic surgery educational programs in the country.
In 2018, our department opened the first cadaver education tissue lab and seminar room at NYU Langone's Joan and Joel Smilow Research Center. This state-of-the-art facility hosts a variety of tissue dissection courses throughout the year to enhance the surgical training curriculum.
The lab includes multiple dissection stations, each outfitted with advanced technology including operating room lighting and the ability to record and share procedures. Students can view procedures and present in an adjacent seminar room that holds up to 90 people and is separate from the lab. The facilities also include a reception area and locker rooms to safely store belongings. If you would like to use the lab and seminar room, please contact G. Leslie Bernstein, administrator, at g.leslie.bernstein@nyulangone.org.
Training for Medical Students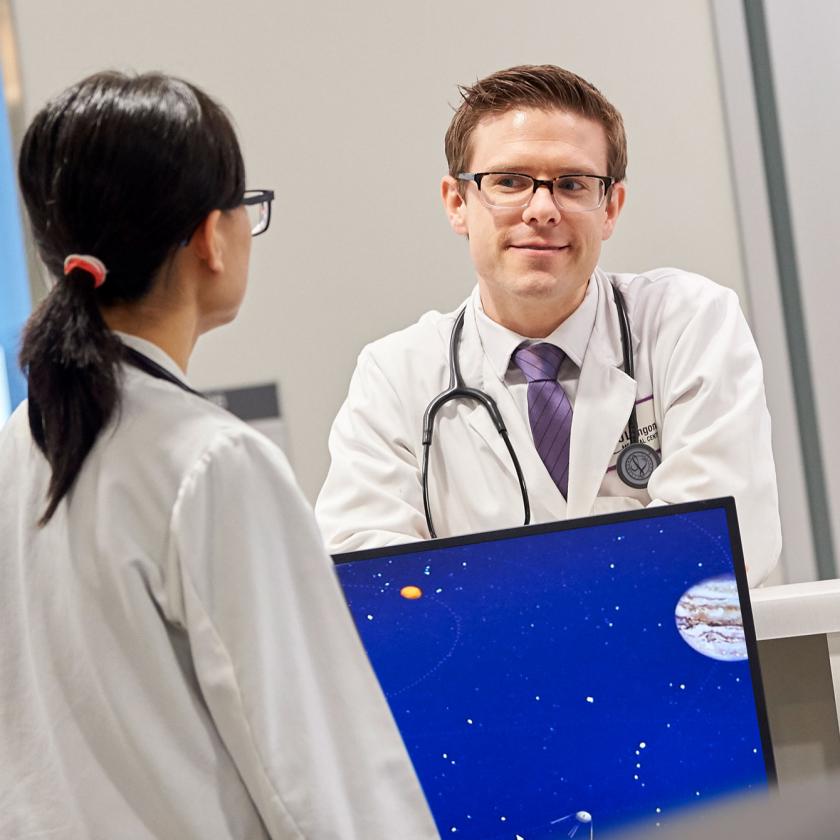 Residency Training