Department of Radiology Education
Radiology Residencies

During training at NYU Langone's Department of Radiology, residents gain extensive experience performing and interpreting the latest diagnostic and interventional imaging procedures and become leaders in clinical and academic medicine.
We offer three training programs: a Diagnostic Radiology Residency, an Integrated Interventional Radiology Residency, and an Independent Interventional Radiology Residency. In all three programs, radiology residents complete training at three types of hospital systems in New York City—private, municipal, and federal.
At NYU Langone's Tisch Hospital and Kimmel Pavilion, NYU Langone Orthopedic Hospital, NYU Langone Hospital—Brooklyn, NYC Health + Hospitals/Bellevue, and the VA NY Harbor Healthcare System, residents gain experience in a variety of clinical settings with diverse patient populations and encounter a broad range of pathologies. Meet our radiology residents.
Diagnostic Radiology Residency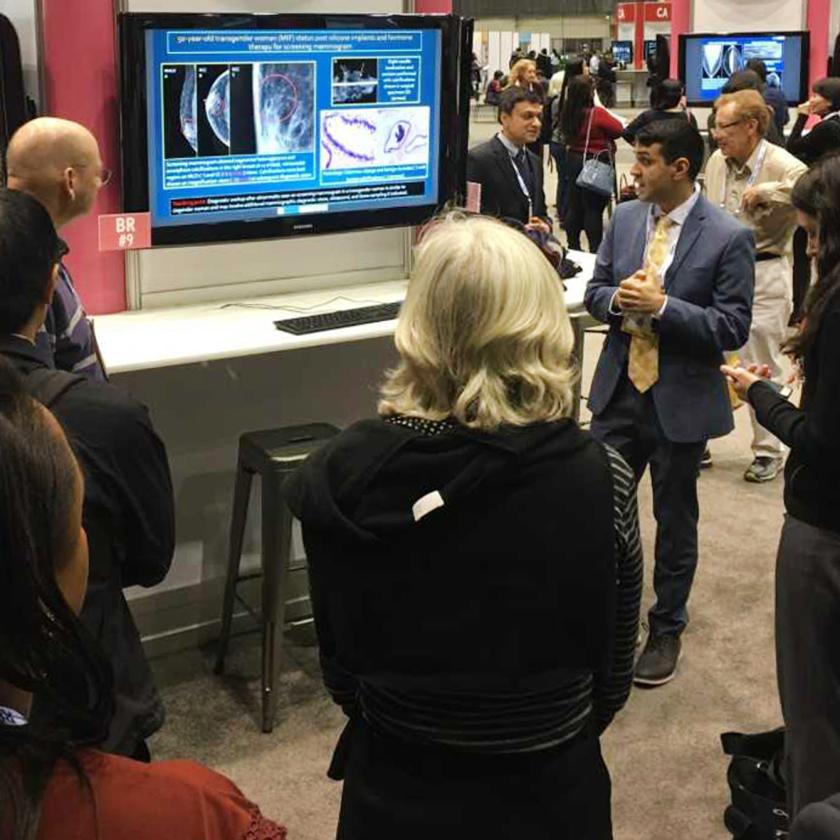 Integrated Interventional Radiology Residency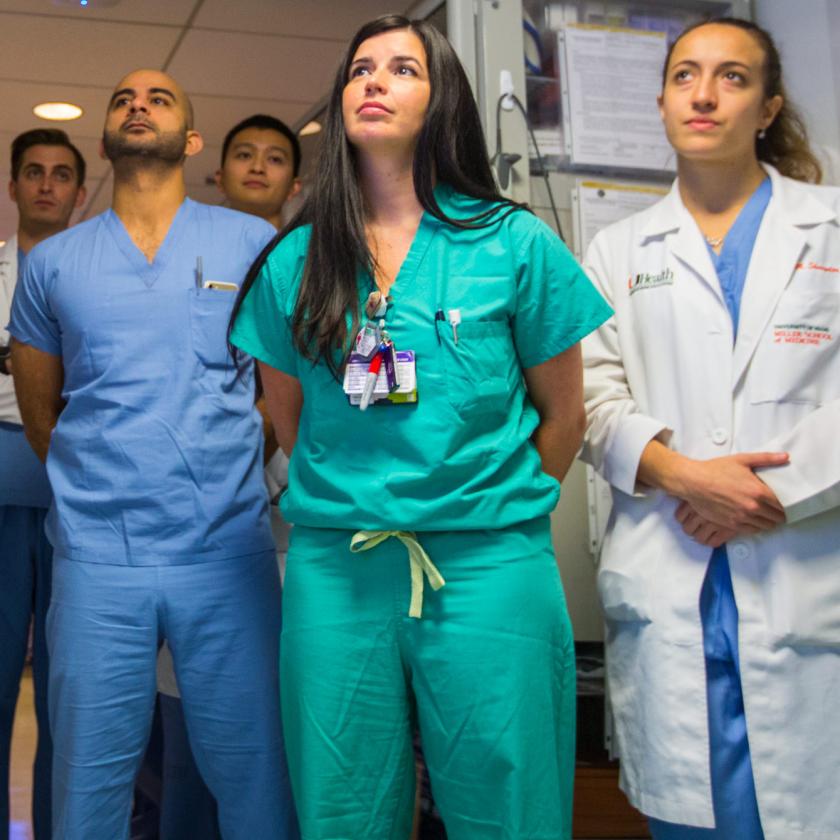 How to Apply
We participate in the National Resident Matching Program, also known as The Match, and accept residency program applications through the Electronic Residency Application Service (ERAS), run by the Association of American Medical Colleges.
To be eligible for a radiology residency program, you must complete one year of Accreditation Council for Graduate Medical Education–accredited training in internal medicine, pediatrics, surgery or surgical specialties, obstetrics and gynecology, neurology, family practice, emergency medicine, or an accredited transitional year.
Required application materials include the Medical Student Performance Evaluation (also called a dean's letter), three letters of recommendation, a USMLE Step 1 passing score and USMLE Step 2 score report, your medical school transcript, and a personal statement.
The deadline for radiology residency program applications is October 1 each year. Interviews for postgraduate year 2 (PGY-2) positions take place each November through January. If you are selected for an interview, we will contact you via email. The National Resident Matching Program (NRMP) code for each is as follows:
Diagnostic Radiology Residency NRMP: 2978420A0
Integrated Interventional Radiology Residency NRMP: 2978416A0
Independent Interventional Radiology Residency NRMP: 2978415F0
We accept international graduates and sponsor J-1 visas for applicants who have graduated within the past five years and have at least one year of clinical experience practicing direct patient care in the United States. Observerships do not qualify. You must have Educational Commission for Foreign Medical Graduates (ECFMG) certification at the time of application.
Contact Us
If you have questions about the radiology residencies or application process, please contact Nati Mejias, program manager, at Nati.Mejias@NYULangone.org.
Learn more about graduate medical education programs at NYU Grossman School of Medicine, and access information for incoming and current house staff.