Radiology Residencies
Meet Our Radiology Residents

Meet Our Radiology Residents
As part of NYU Grossman School of Medicine's radiology residency programs, diagnostic radiology residents and interventional radiology residents are honored to provide imaging services to patients at NYU Langone Health. Our residents come from all over the country and bring a multitude of experiences to our programs.
Radiology Chief Residents
Sindhoora Murthy, MD (PGY-5)
Hometown: Rockville, Maryland
Undergraduate school: Johns Hopkins University
Medical school: Washington University School of Medicine in St. Louis
Internship: University of Maryland Medical Center
Career interests: medical education, physician wellness, and artificial intelligence
Hobbies: editing videos and music, vegan foodie, dancing, Twitter, and Southeast Asian history
Stacey Wolfson, MD (PGY-5)
Hometown: Merrick, New York
Undergraduate school: Duke University
Medical school: NYU Grossman School of Medicine
Internship: NYU Grossman School of Medicine
Career interests: breast imaging and medical education
Hobbies: running, cooking, traveling, and going to concerts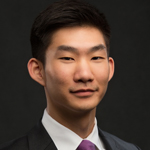 Matt Lee, MD (PGY-4)
Hometown: Chapel Hill, North Carolina
Undergraduate school: Brown University
Medical school: Warren Alpert Medical School of Brown University
Internship: Baylor College of Medicine
Career interests: neuroradiology and translational research
Hobbies: violin and poetry
Diagnostic Radiology Residents
Our Diagnostic Radiology Residency is a four-year accredited program that offers specialty training in diagnostic imaging.
Fourth-Year Residents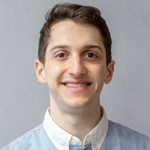 Craig Bearison, MD
Hometown: Tampa, Florida
Undergraduate school: Duke University
Medical school: NYU Grossman School of Medicine
Internship: Mount Sinai Beth Israel
Career interests: musculoskeletal radiology and body imaging, healthcare economics, and business of radiology
Hobbies: soccer, running, travel, and dining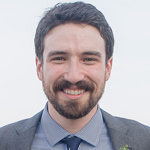 Matt Breen, MD
Hometown: Chelmsford, Massachusetts
Undergraduate school: Hamilton College
Medical school: University of Massachusetts
Internship: Saint Vincent Hospital Internal Medicine
Career interests: education
Hobbies: music, visual art, gardening, collecting old medical books with nice pictures, and being afraid of sharks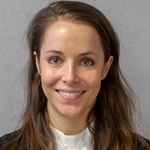 Amelia Lanier, MD
Hometown: Tallahassee, Florida
Undergraduate school: Bowdoin College
Medical school: Keck School of Medicine of the University of Southern California
Internship: Lenox Hill Hospital
Career interests: body radiology
Hobbies: reading, baking, crocheting, wine, and cheese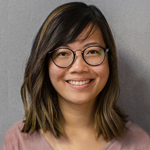 Linda Le, MD
Hometown: Utica, New York
Undergraduate school: Tufts University
Medical school: Keck School of Medicine of the University of Southern California
Internship: transitional year, Southern Hills Hospital/Sunrise Health GME
Career interests: chest radiology and body imaging
Hobbies: rock climbing, cycling, keeping my plants alive, trying out different coffee shops in the city, and traveling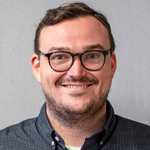 Tom Mehuron, MD
Hometown: Waitsfield, Vermont
Undergraduate school: Boston University
Medical school: New York Medical College
Internship: Mount Sinai Beth Israel
Career interests: serving rural and low income populations
Hobbies: scuba diving, video games, cooking, and hiking
Eduardo Pascual Van Sant, MD
Hometown: San Juan, Puerto Rico
Undergraduate school: Duke University
Medical school: Columbia University College of Physicians and Surgeons
Internship: Mount Sinai West and Morningside
Career interests: academic radiology, resident education, cancer imaging and nuclear medicine, and artificial intelligence research
Hobbies: tennis, hot yoga, squash, travel, and historical nonfiction
Third-Year Residents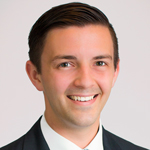 Jake Bowling, MD
Hometown: Marietta, Georgia
Undergraduate school: University of South Carolina
Medical school: University of North Carolina Chapel Hill
Internship: transitional year, Grand Strand Medical Center
Career interests: neuroradiology, musculoskeletal radiology, and academics
Hobbies: tennis, photography, reading outdoors, and frequenting concert venues
Gregory Clark, MD
Hometown: Chester Springs, Pennsylvania
Undergraduate school: Dickinson College
Medical school: NYU Grossman School of Medicine
Internship: NYU Grossman School of Medicine
Career interests: interventional radiology and neuroradiology
Hobbies: running, hiking, eating, and playing with my dog Arlo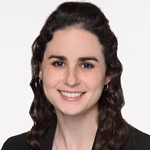 Julia Goldberg, MD
Hometown: Dix Hills, New York
Undergraduate school: Yale University
Graduate school: NYU Stern School of Business
Medical school: NYU Grossman School of Medicine
Internship: Mount Sinai West and Morningside
Career interests: all things radiology, global health, health disparities, artificial intelligence, and health policy
Hobbies: playing with my dogs, working out, playing Rummikub, watching Parks and Recreation, and hiking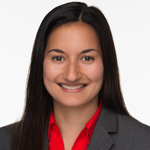 Farah Tamizuddin, MD
Hometown: Springfield, Illinois
Undergraduate school: Columbia University
Medical school: NYU Grossman School of Medicine
Internship: Mount Sinai West
Career interests: chest radiology, musculoskeletal radiology, and artificial intelligence
Hobbies: reading, exploring New York City, and making the most of my Spotify premium account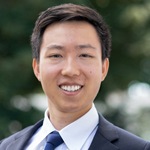 Jason Wang, MD
Hometown: Lexington, Massachusetts
Undergraduate school: University of Massachusetts Amherst
Medical school: Warren Alpert Medical School of Brown University
Internship: Roger Williams Medical Center
Career interests: radiology informatics
Hobbies: video games and guitar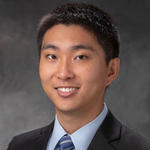 Kevin Yan, MD
Hometown: Dallas, Texas
Undergraduate school: Columbia University
Medical school: University of Texas Southwestern
Internship: John Peter Smith Hospital
Career interests: undecided
Hobbies: golfing, playing board games, and watching Dallas Cowboys and Dallas Mavericks games
Second-Year Residents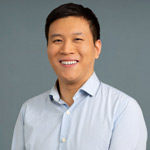 Frank Chung, MD
Hometown: Newton, Massachusetts
Undergraduate school: Brown University
Medical school: NYU Grossman School of Medicine
Internship: NYU Grossman School of Medicine
Career interests: undecided; medical education and healthcare economics and quality
Hobbies: breaking bread with others, baking bread and other confections, nurturing plants and community, rambling about history and New York City sagas, and meandering throughout the city and discovering hidden culinary and cultural gems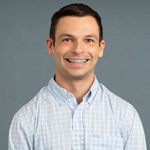 Ryan Cummings, MD
Hometown: Hebron, Connecticut
Undergraduate school: Dartmouth College
Medical school: SUNY Downstate College of Medicine
Internship: medicine, Mount Sinai Beth Israel
Career interests: undecided; artificial intelligence development
Hobbies: bicycle racing, programming, and radio-controlled aircraft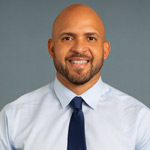 Yvan James, MD
Hometown: West Palm Beach, Florida
Undergraduate school: Florida Atlantic University
Medical school: Meharry Medical College
Internship: Aventura Hospital and Medical Center
Career interests: global health, addressing health disparities, and academic radiology
Hobbies: diving, hiking, soccer, tinkering with cars and computers, film collecting, and spending time with friends and family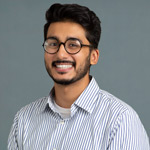 Qasim Javed, MD
Hometown: Mahwah, New Jersey
Undergraduate school: Rutgers University
Medical school: NYU Grossman School of Medicine
Internship: NYU Grossman School of Medicine
Career interests: vascular and interventional radiology, body imaging, and medical education
Hobbies: spending time with my wife and family, tennis, basketball, and binging television shows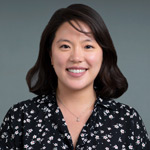 Jesi Kim, MD
Hometown: Haverford, Pennsylvania
Medical school: Harvard Medical School
Internship: Cambridge Health Alliance
Career interests: medical education and body and pediatric radiology
Hobbies: crocheting, photography, traveling, taking care of my plants, and watching football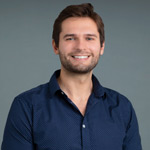 Andrew Ruff, MD
Hometown: Point Pleasant, New Jersey
Medical school: Perelman School of Medicine at the University of Pennsylvania
Internship: internal medicine, Pennsylvania Hospital
Career interests: breast imaging, nuclear medicine, radiotracer design, theranostics, and academic radiology
Hobbies: exploring new brunch spots in New York City, spin classes, reading murder mysteries, biking, and napping at the beach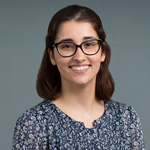 Arghavan Sharifi, MD
Hometown: Frisco, Texas
Medical school: University of Texas Southwestern Medical Center
Internship: Texas Health Presbyterian Dallas
Career interests: neuroradiology and breast radiology
Hobbies: swimming, running, reading poetry, baking, and watching Netflix with friends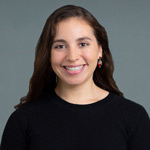 Esther Zusstone, MD
Hometown: Louisville, Kentucky
Undergraduate school: University of Louisville
Medical school: University of Cincinnati College of Medicine
Internship: MedStar Washington Hospital Center
Career interests: musculoskeletal radiology and global health
Hobbies: high-altitude trekking, dance, piano, calligraphy, and overanalyzing music lyrics
First-Year Residents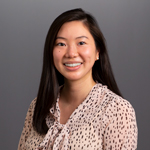 Anna Chen, MD
Hometown: St. Louis, Missouri
Undergraduate school: Washington University in St. Louis
Medical school: Columbia University College of Physicians and Surgeons
Internship: transitional year—general, Resurrection Medical Center
Career interests: neuroradiology, thoracic radiology, and pediatric radiology
Hobbies: running, reading, crochet, collecting houseplants, and exploring the city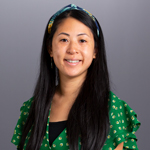 Lillian Chiu, MD
Hometown: New York
Undergraduate school: Fordham University
Medical school: New York Medical College
Internship: internal medicine—general, Mount Sinai Morningside/West
Career interests: I'd like to pursue a career in academia. Undecided subspecialty but potentially interested in neuroradiology, pediatrics, breast, or body.
Hobbies: hiking, cooking, reading, and crocheting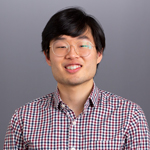 Anthony Chong, MD
Hometown: California
Undergraduate school: University of California, Berkeley
Medical school: NYU Grossman School of Medicine
Internship: surgery preliminary, NYU Grossman School of Medicine
Career interests: vascular and interventional radiology, and hepatobiliary intervention
Hobbies: snowboarding, watching movies, and watching football on Sundays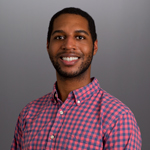 Marcus Daniels, MD
Hometown: Mississippi
Undergraduate school: University of Mississippi
Medical school: Johns Hopkins University School of Medicine
Career interests: undecided; reducing healthcare disparities
Hobbies: lifting weights, exploring the city, yoga, meditation, and walking in nature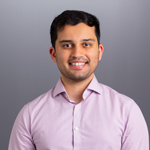 Siddhant Dogra, MD
Hometown: New York
Undergraduate school: University of Michigan
Medical school: NYU Grossman School of Medicine
Internship: preliminary medicine—general, Mount Sinai Morningside/West
Career interests: neuroradiology and artificial intelligence
Hobbies: reading (especially biographies), crosswords, and sulking about Detroit sports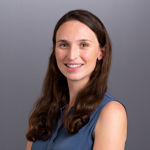 Eliana Goldberg, MD
Hometown: New York
Undergraduate school: Barnard College of Columbia University
Medical school: Icahn School of Medicine at Mount Sinai
Internship: internal medicine—general, University of Miami/Jackson Health System
Career interests: women's imaging, pediatric radiology, and community outreach
Hobbies: spending time with my two kids and husband, watching Cocomelon when the kids are awake and stand-up comedy when they are asleep, and discovering new foods and fun day activities outside of the city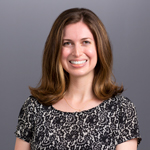 Ariella Noorily, MD
Hometown: New York
Undergraduate school: NYU
Medical school: NYU Grossman School of Medicine
Internship: internal medicine preliminary, NYU Grossman School of Medicine
Career interests: medical education, medical arts, and humanities
Hobbies: traveling, cooking, reading, and spending time with friends and family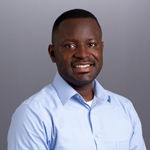 David Ola, MD
Hometown: New York
Undergraduate school: York College, City University of New York
Medical school: SUNY Upstate Medical University College of Medicine
Internship: transitional year—general, Zucker School of Medicine at Hofstra/Northwell
Career interests: neuroradiology and global health
Hobbies: watching the NBA, NFL, and English Premier League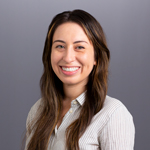 Helaina Regen-Tuero, MD
Hometown: Rhode Island
Undergraduate school: Brown University
Medical school: Warren Alpert Medical School of Brown University
Internship: transitional year—general, Eastern Connecticut Health Network
Career interests: breast imaging
Hobbies: spending time with my dog Winston, light hiking, upcycling, and attempting to do The New York Times crosswords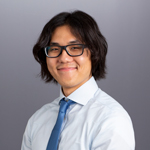 Jason Wei, MD
Hometown: California
Undergraduate school: University of California
Medical school: NYU Grossman School of Medicine
Internship: transitional year—general, Kaweah Delta Health Care District
Career interests: undecided; interested in procedures
Hobbies: cats, guitar, board games, and video games
Fifth-Year Residents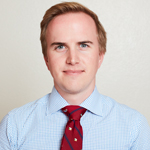 Phillip Guichet, MD
Hometown: Newport Beach, California
Undergraduate school: University of San Diego
Medical school: Keck School of Medicine of the University of Southern California
Internship: general surgery, Kaiser Permanente Los Angeles Medical Center
Career interests: interventional radiology and venous disease
Hobbies: running, backpacking, reading about current events and world history, and playing piano and guitar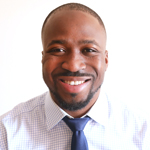 Kamal Yaya, MD
Hometown: Bronx, New York
Undergraduate school: Manhattan College
Medical school: NYU Grossman School of Medicine
Internship: NYU Grossman School of Medicine
Career interests: vascular and interventional radiology
Hobbies: cycling, basketball, and cooking
Fourth-Year Residents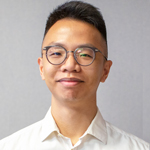 Clayton Li, MD
Hometown: Bayside, New York
Undergraduate school: Northwestern University
Medical school: NYU Grossman School of Medicine
Internship: general surgery, NYU Grossman School of Medicine
Career interests: interventional oncology, hepatobiliary interventions, and quality improvement
Hobbies: bouldering, hiking, reading, coding, and eating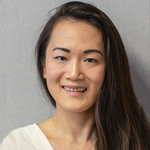 Yuli Zhu, MD
Hometown: Libertyville, Illinois
Undergraduate school: Brown University
Medical school: University of Illinois College of Medicine, Chicago
Internship: Advocate Illinois Masonic Medical Center
Career interests: interventional oncology and hepatobiliary interventions
Hobbies: slowly reading long-form articles, spending quality time with my cat, admiring architecture, eating while watching movies, TV, sports, and noon conferences
Third-Year Residents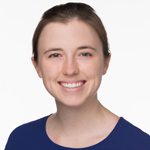 Austen Hartwell, MD
Hometown: Cleveland, Ohio
Undergraduate school: Fordham University
Medical school: NYU Grossman School of Medicine
Internship: NYU Grossman School of Medicine
Career interests: interventional radiology, medical student education, radiology–pathology correlation, and safety and quality
Hobbies: reading, relaxing in the park, learning French, and eating ice cream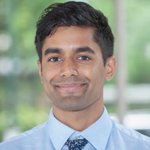 Tarub Mabud, MD
Hometown: Clarksville, Maryland
Undergraduate school: University of Pennsylvania
Graduate school: Imperial College London
Medical school: Stanford School of Medicine
Internship: transitional year, Memorial Sloan Kettering Cancer Center
Career interests: vascular and interventional radiology and global health
Hobbies: pickup sports, wildlife photography, and playing drums and guitar
Second-Year Residents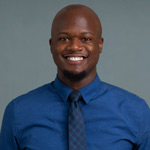 Keith Ameyaw, MD
Hometown: Wayne County, Michigan
Undergraduate school: Michigan State University
Medical school: The University of Chicago Pritzker
Internship: preliminary surgery, Ascension Providence Hospital
Career interests: interventional radiology and global health
Hobbies: working out, hiking, cooking, eating, and exploring the city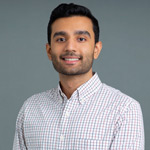 Nihal Patel, MD
Hometown: Secaucus, New Jersey
Undergraduate school: NYU
Medical school: NYU Grossman School of Medicine
Internship: general surgery, NYU Grossman School of Medicine
Career interests: interventional radiology and arterial and venous disease
Hobbies: biking, tennis, and golf
First-Year Residents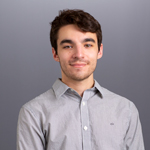 Daniel Freedman, MD
Hometown: Massachusetts
Undergraduate school: Brandeis University
Medical school: NYU Grossman School of Medicine
Internship: internal medicine preliminary, NYU Grossman School of Medicine
Career interests: vascular and interventional radiology
Hobbies: hiking, gardening, cooking, and crosswords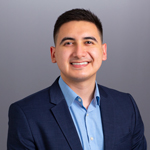 Luis Enrique Garza-Barrera, MD
Hometown: Eagle Pass, Texas
Undergraduate school: University of Texas at San Antonio
Medical school: UT Health San Antonio
Internship: surgery, NYU Grossman School of Medicine
Career interests: vascular interventional radiology and arterial and venous interventions
Hobbies: weight training, escape rooms, reading, and gaming with friends