Master Scholars Program in Humanistic Medicine
Master Scholars Program in Humanistic Medicine Events

Master Scholars Program in Humanistic Medicine Events
NYU School of Medicine's Master Scholars Program in Humanistic Medicine hosts innovative events that explore the intersections of medicine with the arts, humanities, and social sciences. These events, held throughout the year, are free of charge and aim to enrich the entire NYU community.
For more information, email Katie Grogan Maullon, DMH, associate director, at katie.grogan@nyulangone.org.
Past Events
This sampling of events provides an overview of what participants have experienced in the program.
Stories Worth Telling: Inside the Bellevue Hospital Psychiatric Prison Ward—October 16, 2017
The fall 2017 colloquium featured Elizabeth Ford, MD, chief of psychiatry for Correctional Health Services for NYC Health + Hospitals and adjunct associate professor, Department of Psychiatry. Dr. Ford spoke about the deep complexities of mental health in the criminal justice system and how she found her calling in forensic psychiatry. Dr. Ford also read selections from her new memoir, Sometimes Amazing Things Happen, sharing stories from her many years working on NYC Health + Hospitals/Bellevue's jail inpatient psychiatric service. Watch a video of the event.
Siddhartha Mukherjee: Narrating Cancer, An Epic Story—June 14, 2017
The spring 2017 colloquium, co-sponsored by Perlmutter Cancer Center at NYU Langone, featured Dr. Siddhartha Mukherjee, Pulitzer Prize-winning author of The Emperor of All Maladies: A Biography of Cancer and The Gene: An Intimate History. His talk explored the history of cancer and its changing landscape within the institution of medicine—including the way the disease has been conceptualized, visualized, and treated over time. Watch a video of the event.
Thriving Versus Surviving: The Science of Enhancing Resilience—May 10, 2017 
The Office of Student Affairs hosted resilience expert Bryan Sexton, PhD, director of Duke University's Patient Safety Center, as a visiting professor at NYU Langone. Resilience is about refilling the largely depleted buckets of our emotional, spiritual, cognitive, and physical reserves. Dr. Sexton delivered a dynamic talk to NYU Langone faculty about the prevalence and severity of burnout in healthcare and simple, evidence-based tools to cultivate resilience. Watch a video of the event.
Undoctored Portraits—September 2016
Undoctored Portraits was a visual storytelling project that resulted from a collaboration between NYU School of Medicine's Master Scholars Program in Humanistic Medicine and NYU Langone's Laura and Isaac Perlmutter Cancer Center.
Medical students spend a lot of time with patients, though rarely beyond the clinical setting. In this project, nine cancer survivors offered a window into their lives, allowing nine NYU School of Medicine students to photograph them at medical appointments and treatment sessions, at work, at home with their families, and in the park. Many of these partnerships blossomed into powerful relationships in which patient and student were transformed.
The medical students had varying degrees of photographic experience and used camera equipment that ranged from basic to professional. During recurring project meetings, students critiqued one another's photographs and challenged one another to create photographs that were authentic to each survivor's narratives. Students also engaged in reflective writing and recorded quotes and anecdotes from the survivors about their journeys.
Over time, distinctive portraits emerged, in which illness was only a facet of much larger, richer, and more complex lives.
The project produced approximately 1,500 images. An exhibition of 65 of these photographs was installed in the NYU Langone's art gallery in September 2016. A selection of these images has been adapted for this online gallery.
Undoctored Portraits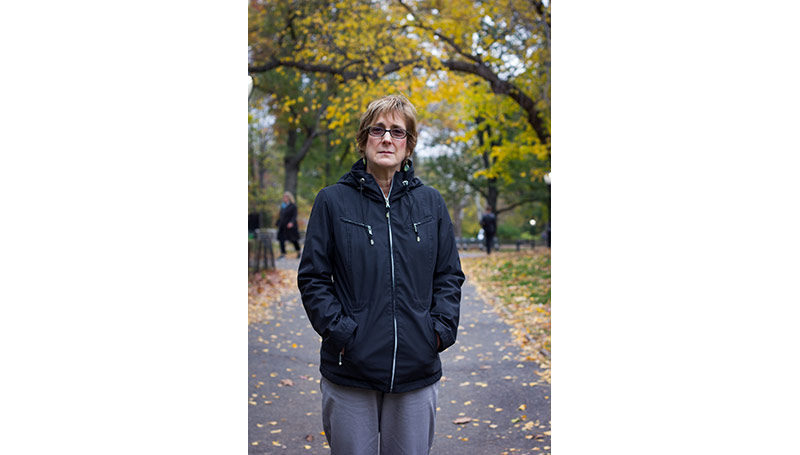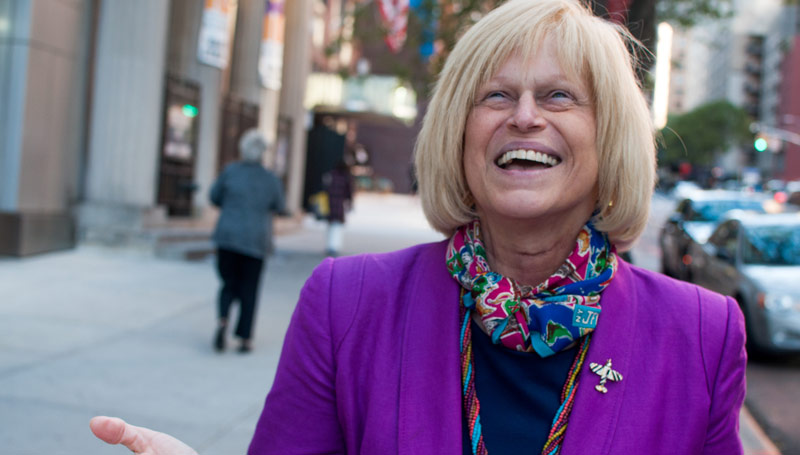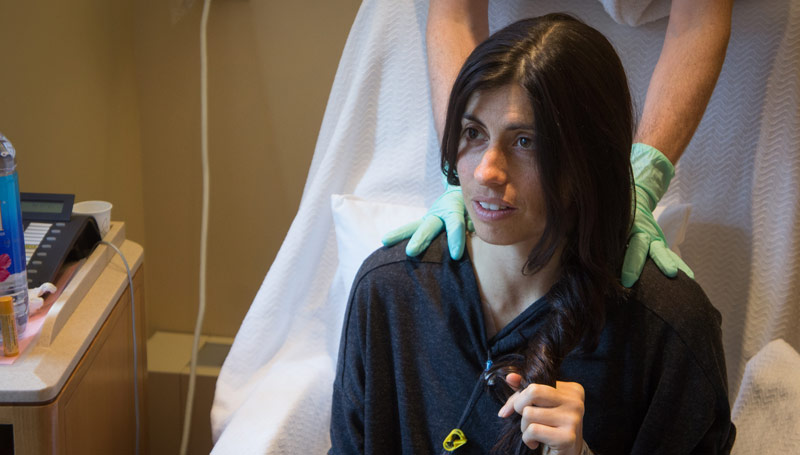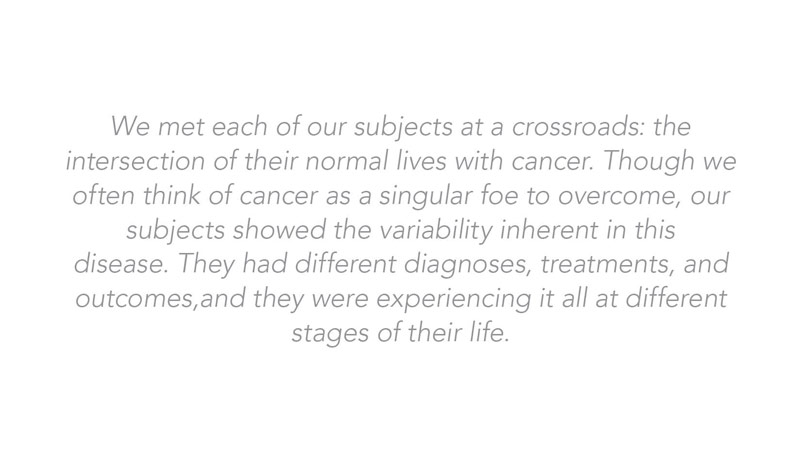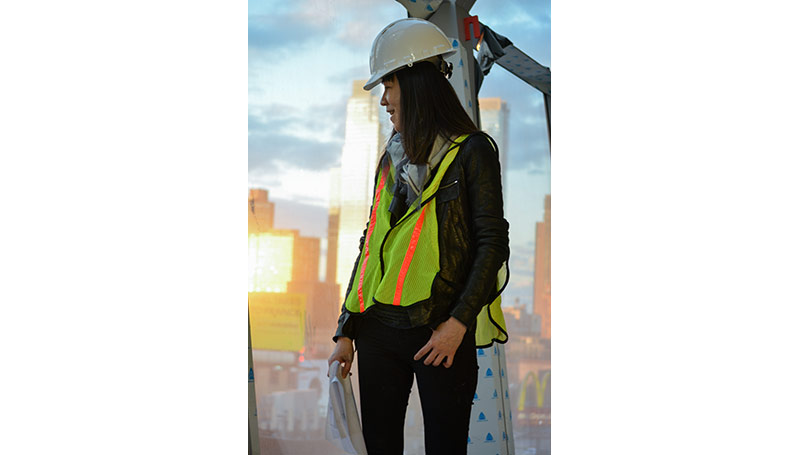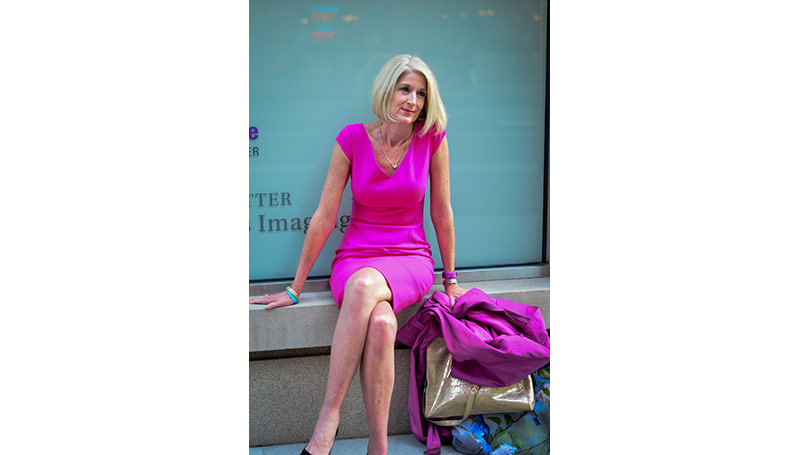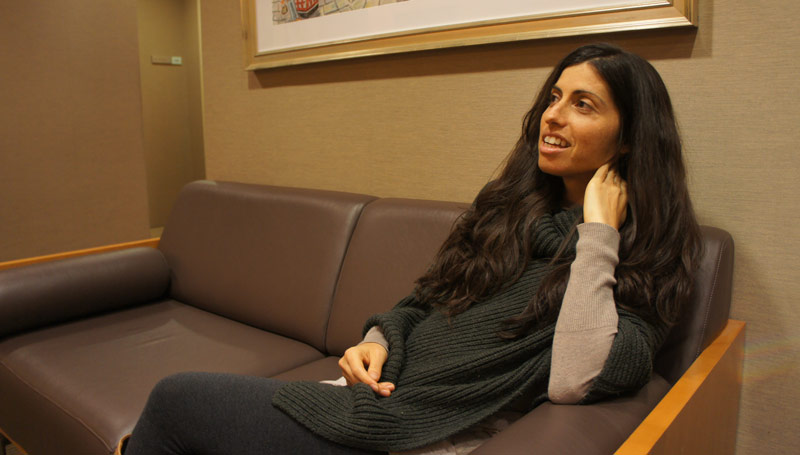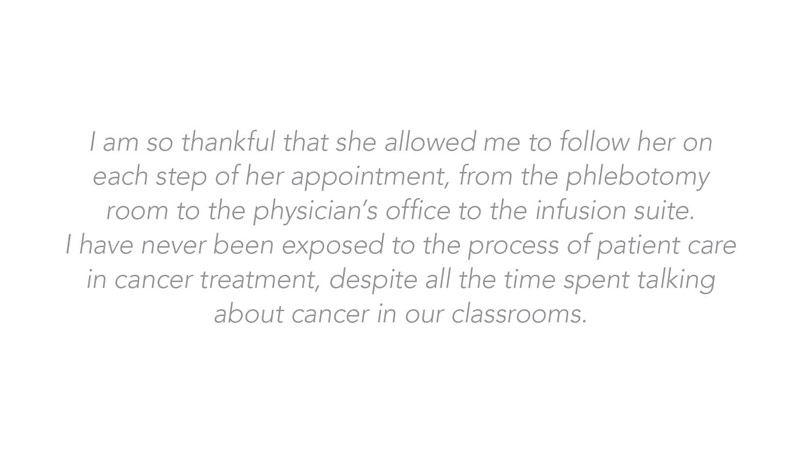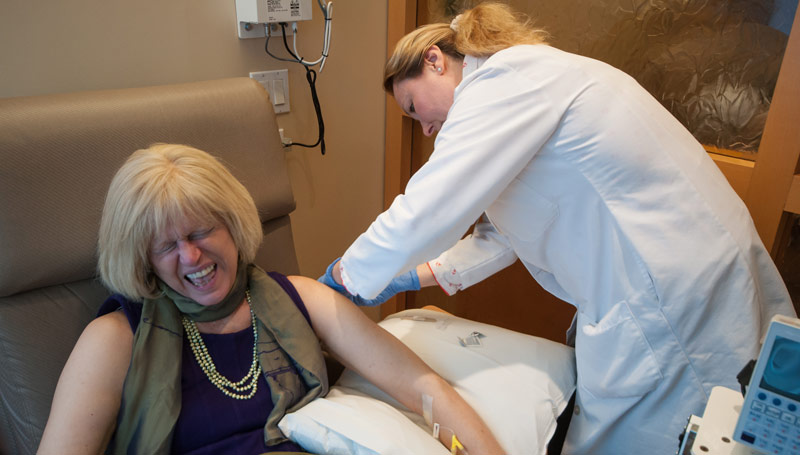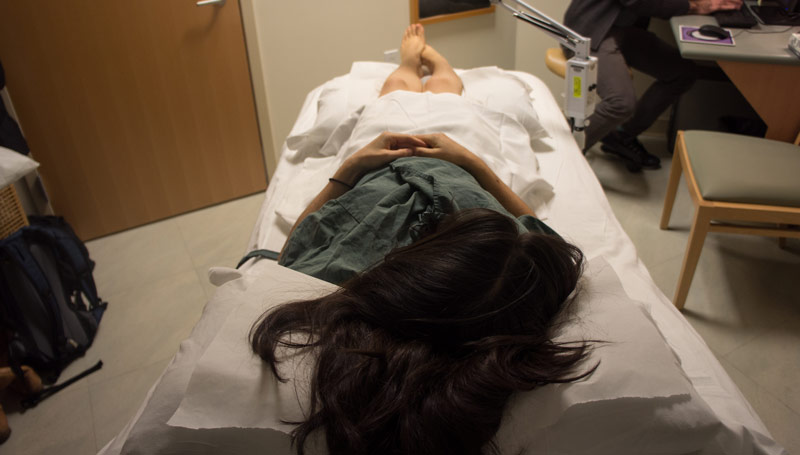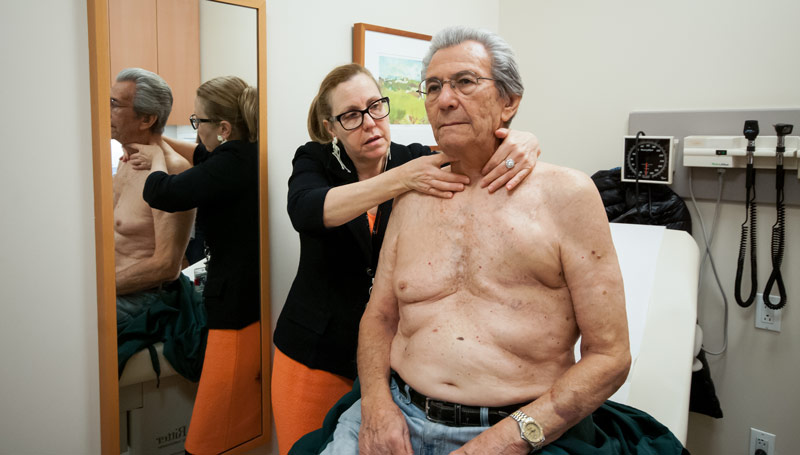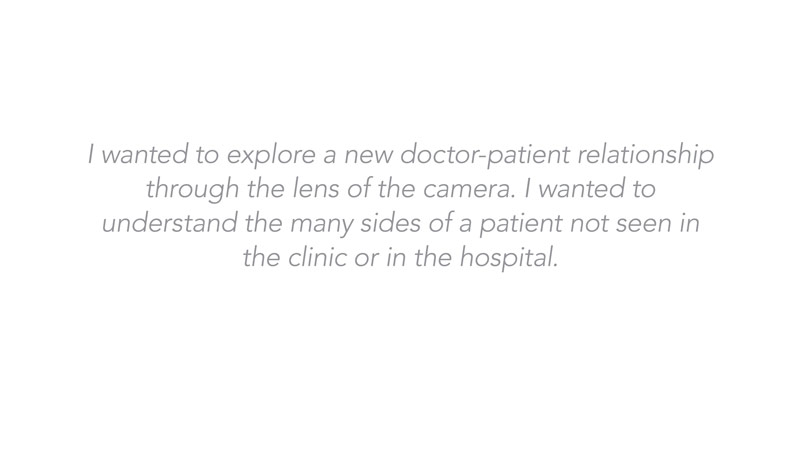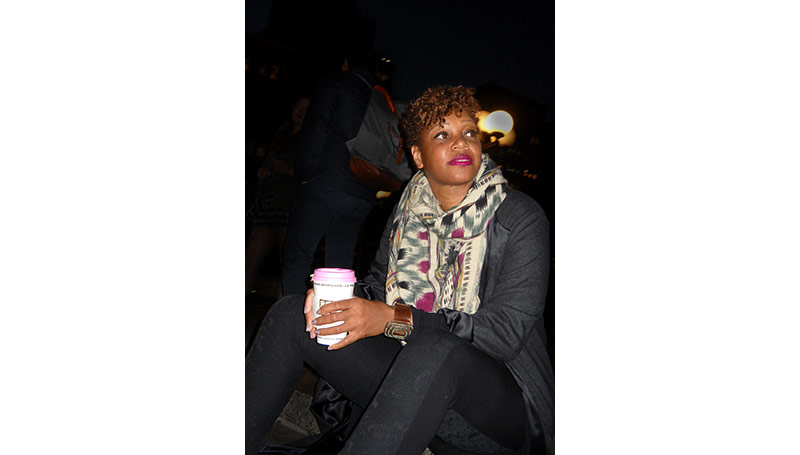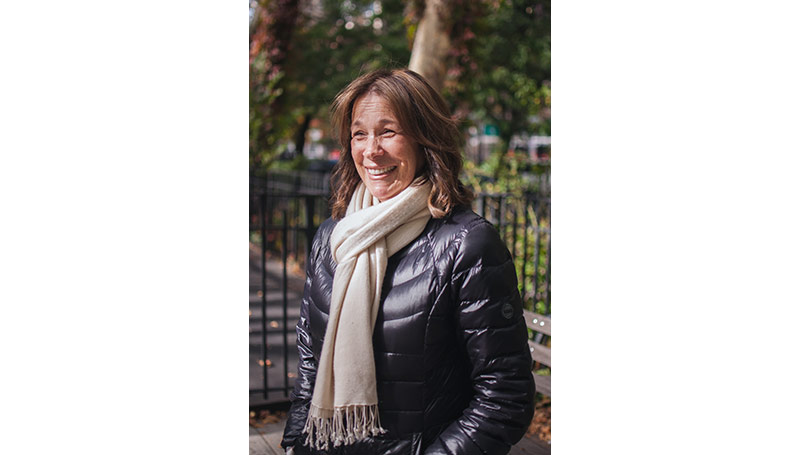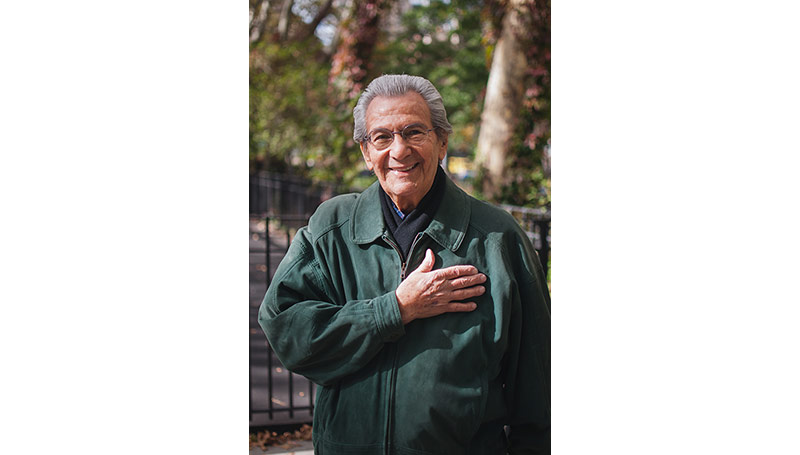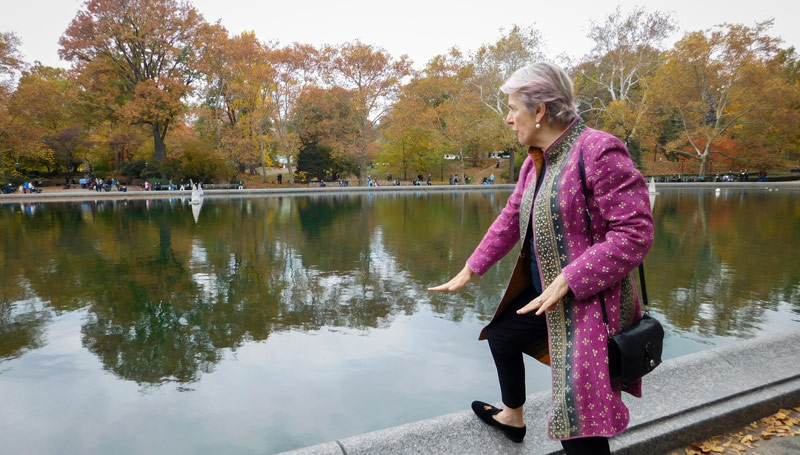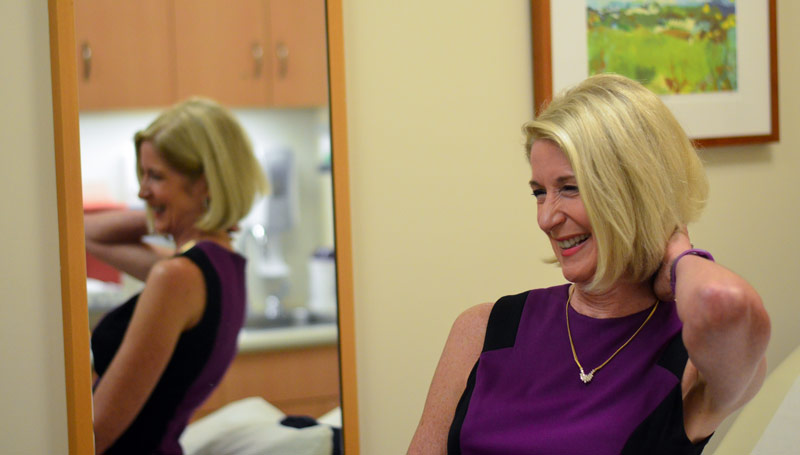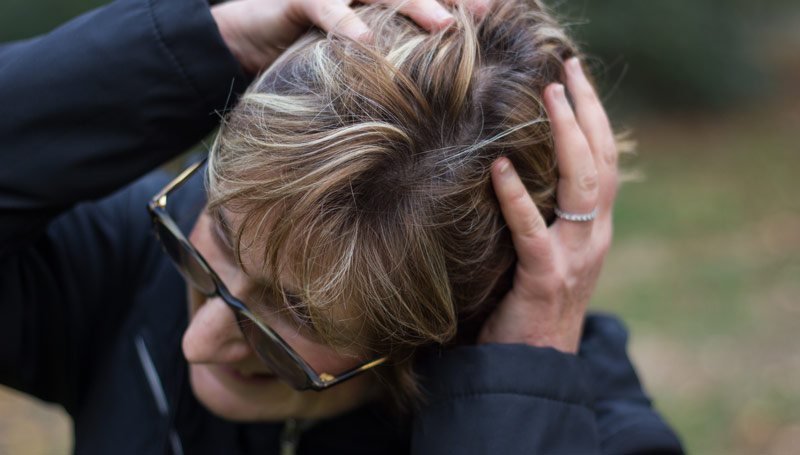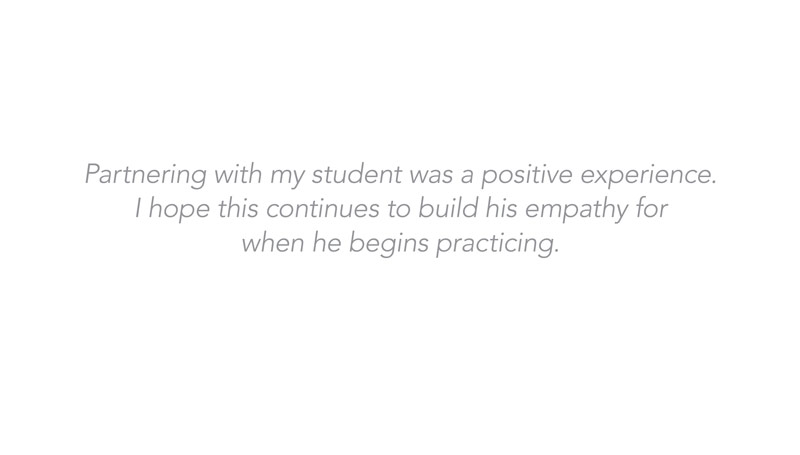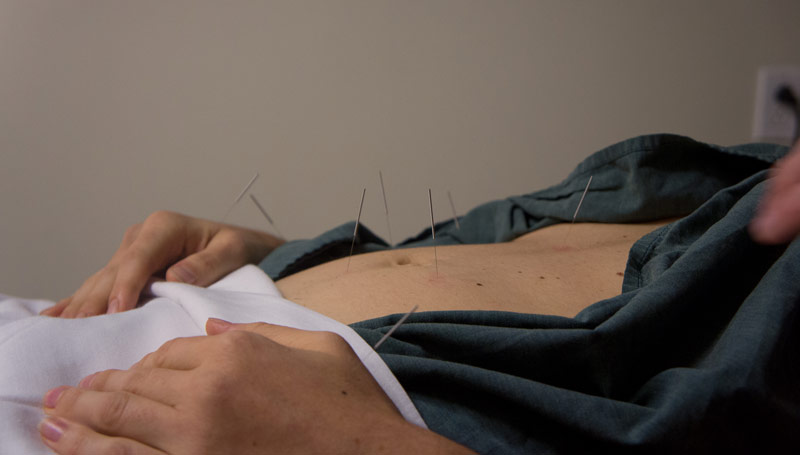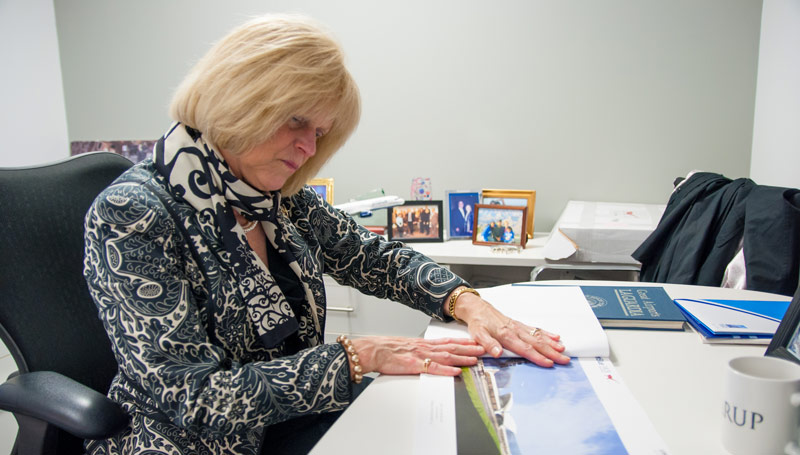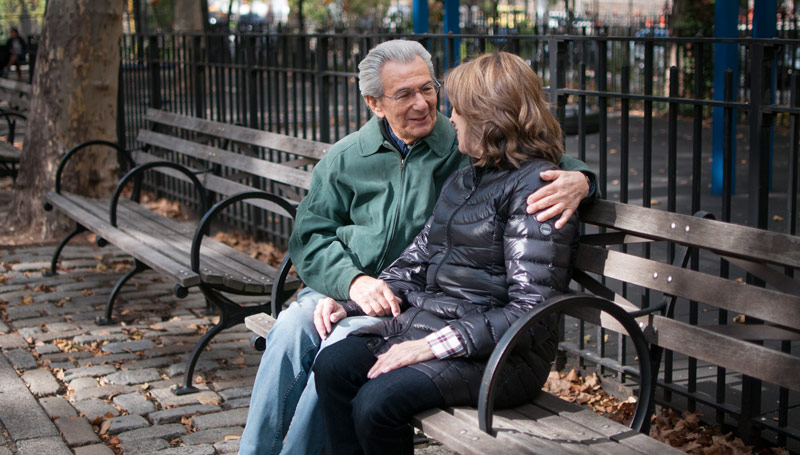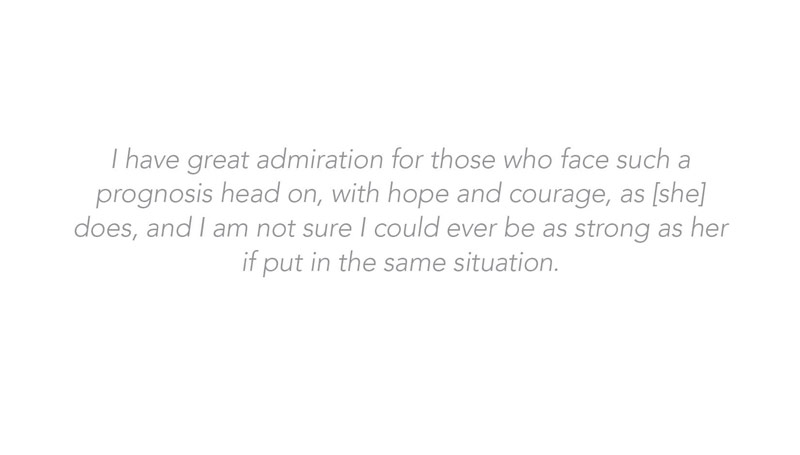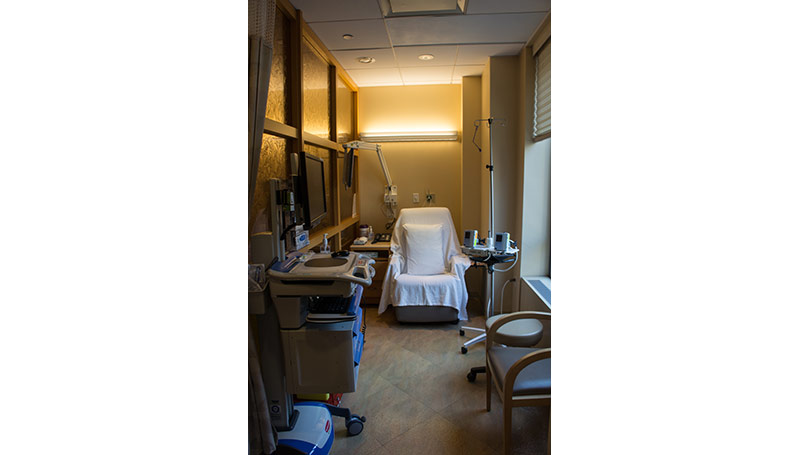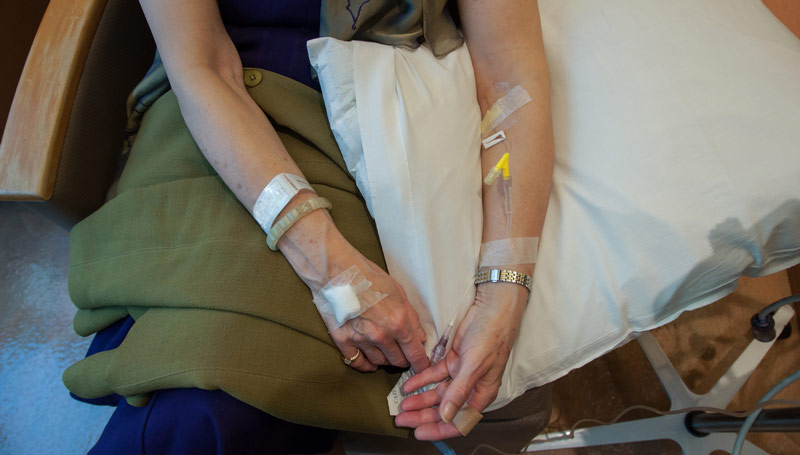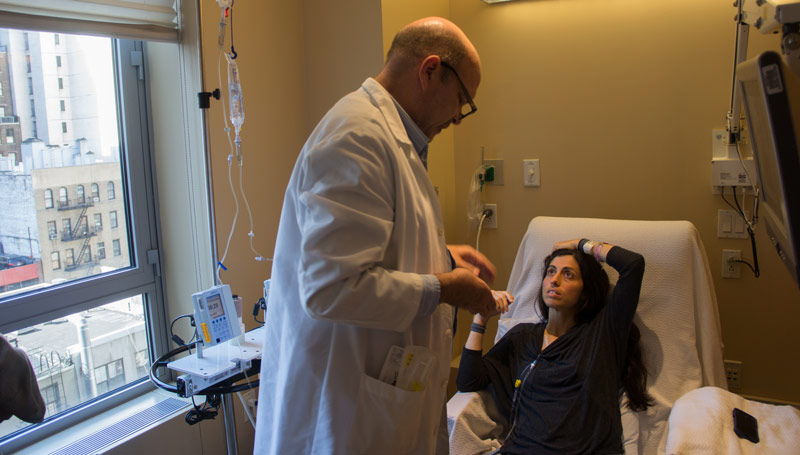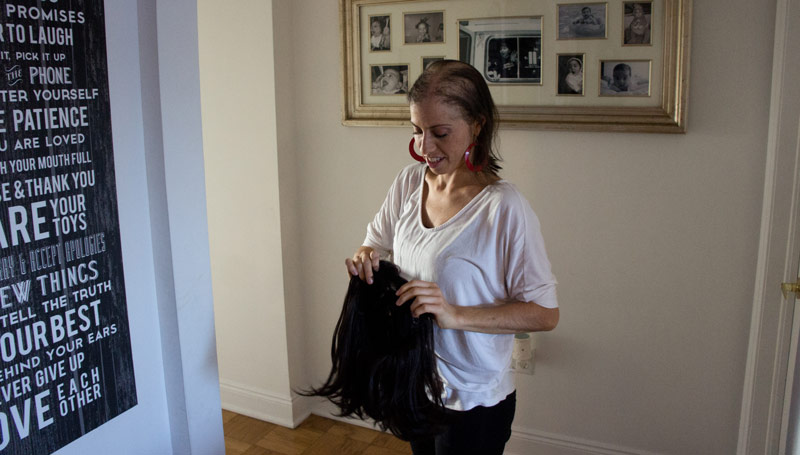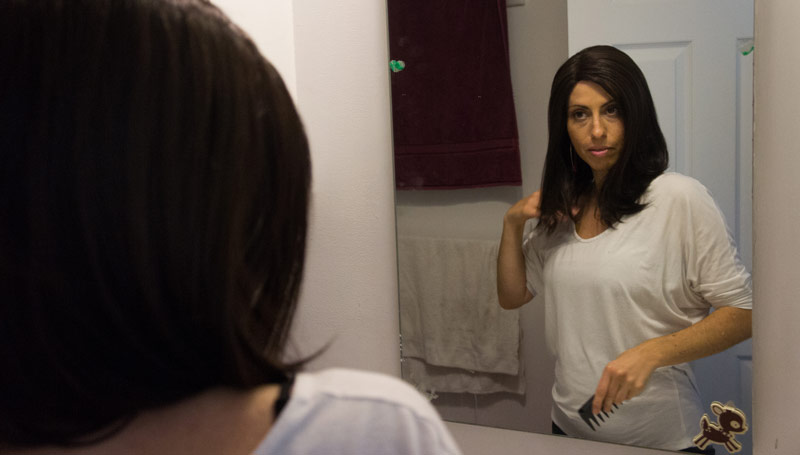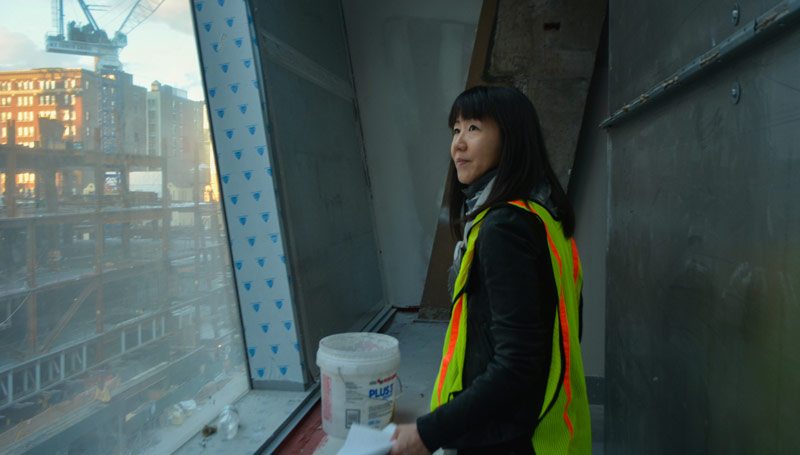 Alcoholism: Treatment and Recovery—January 11, 2016
The Master Scholars Program in Humanistic Medicine, along with the Department of Psychiatry, presented a live performance of scenes from Bill W. and Dr. Bob. The award-winning off-Broadway play by Samuel Shem (pen name of Stephen Bergman, MD, DPhil) and Janet Surrey, PhD, dramatizes the founding of Alcoholics Anonymous. Sponsored by NYU Langone, the performance was followed by a panel discussion featuring Charles R. Marmar, MD; Helena Hansen, MD, PhD; Dr. Bergman; and Stephen Ross, MD. Watch a video of the event.
Retractions, Postpublication Peer Review, and Fraud: Scientific Publishing's Wild West—December 1, 2015
The fall 2015 colloquium featured Ivan Oransky, MD, distinguished writer-in-residence at NYU's Arthur L. Carter Journalism Institute and cofounder of the wildly popular blog "Retraction Watch." Dr. Oransky explored the drama of retractions from scientific journals, how scientific fraud occurs, and what it means for the future of academic integrity. Watch a video of the event.
Why We Need Stories in Medicine: Louise Aronson in Conversation with Danielle Ofri and Barron Lerner—March 3, 2015
The spring 2015 colloquium featured Louise Aronson, MD, MFA, a geriatrician, educator, and author of the short story collection A History of the Present Illness. She joined fellow physician–writers Danielle Ofri, MD, PhD, and Barron Lerner, MD, PhD, in a dynamic panel discussion about the ethics, imperatives, and challenges of medical storytelling. Watch a video of the event.
The Only Difference Between a Researcher and Patient Is a Diagnosis: A Conversation with Susan Love—May 1, 2014
The spring 2014 colloquium, which was cosponsored by Perlmutter Cancer Center at NYU Langone, featured Susan Love, MD, MBA—surgeon, researcher, advocate, author, and cancer survivor—in an onstage interview with Deborah M. Axelrod, MD. Dr. Love discussed her experience with acute myeloid leukemia, what it taught her about the patient experience, and how it colored her work in breast cancer research and advocacy. Watch a video of the event.
Reading the Body: Live!—April 20, 2014
Cosponsored with the Division of Medical Humanities, this literary evening honored the late artist Frank Netter, MD, known as the "Michelangelo of Medicine," and featured live performances of poetry and prose about the body from the Bellevue Literary Review. Watch a video of the event.
Physicians as Writers: Oliver Sacks in Conversation with Danielle Ofri—April 3, 2013
The spring 2013 colloquium featured bestselling author and renowned neurologist Oliver Sacks, MD, in an onstage interview with physician–writer Danielle Ofri, MD, PhD. They explored the ethics of writing about patients, the fundamental connections between clinical practice and storytelling, and the complexities of some neurological cases from Dr. Sacks's book Hallucinations. Watch a video of the event.