MD Curriculum
Stage Three: Individualized Exploration

Stage Three: Individualized Exploration
In stage three of NYU Grossman School of Medicine's MD curriculum, you devote six months to prepare for the United States Medical Licensure Exam® (USLME®) and to pursue individualized exploration in specialty and subspecialty areas of interest.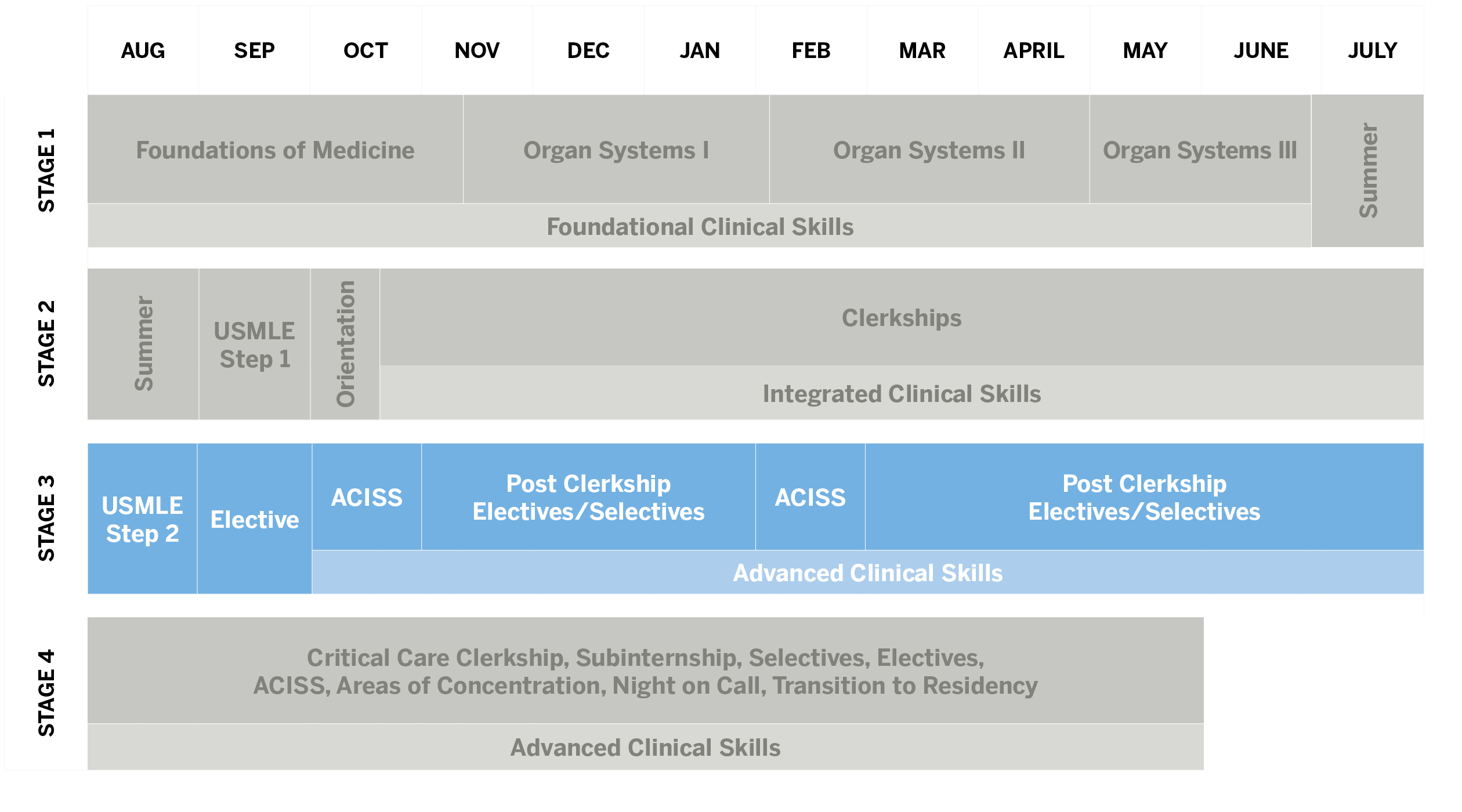 Preparing for the Boards
Upon completing core clerkships, all students take the first part of the USMLE®, the three-part exam required for medical licensure, also known as "the boards." The USMLE® Step 1 comprises a series of questions and problem-solving tasks that assess your ability to apply science fundamentals to the practice of medicine.
Topics covered on the USMLE® Step 1 include the following:
anatomy
behavioral sciences
biochemistry
biostatistics
epidemiology
microbiology
pathology
pharmacology
physiology
Additional questions focus on genetics, aging, immunology, nutrition, molecular and cell biology, and medical ethics.
Comprehensive Clinical Skills Exam
During this stage, you also take our comprehensive clinical skills exam. This performance-based exam prepares you for the clinical skills portion of the USMLE® Step 2. Our comprehensive clinical skills exam is a series of mock patient encounters that assess your skills in communication, taking patient histories, conducting physical examinations, and clinical reasoning.
In addition to preparing for exams, you may use this time to take selective and elective courses. You may also begin a scholarly concentration, which is a research project you complete with guidance from experts in a chosen field.