MD Curriculum
Stage Two: Clerkship Year

Stage Two: Clerkship Year
During core clerkships at NYU Grossman School of Medicine, you acquire invaluable experience on the wards and clinics at NYU Langone and our affiliated clinical training sites. Over the course of 10 months, you develop the clinical judgment skills necessary to diagnose and treat patients.
You begin your clerkship year in October of your second year, months earlier than students at most other medical schools. This provides you with additional time to explore specialty or subspecialty areas that interest you through electives, as well as in areas of concentration later in the curriculum.
The clerkship year begins with a two-week Transition to Clerkship course that prepares you for the clerkship experience. You review the skills essential for a smooth transition to clerkship year including the responsibilities that are expected of you as a member of a healthcare team.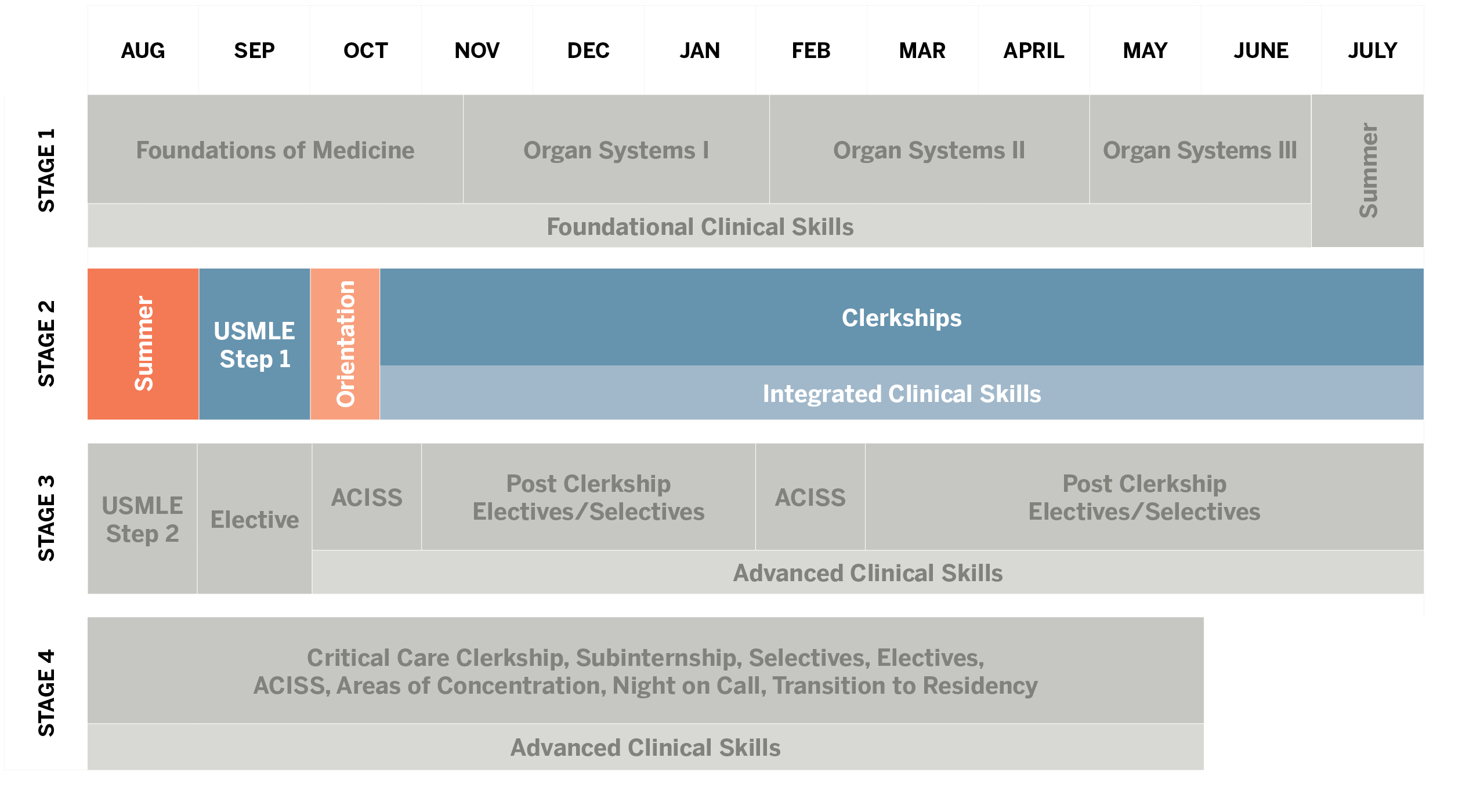 We offer core clerkships in seven general areas: ambulatory care, general surgery, neurology, medicine, obstetrics and gynecology, pediatrics, and psychiatry. As part of your neurology and psychiatry block, you have a one-week neuropsychiatry integrated experience to highlight the cutting-edge intersection of these two disciplines. Your clerkship rotations occur in 4 blocks, each 10 weeks in duration, that includes 4 weeks of elective time for career exploration.
The Clerkship Experience
Our medical students take on a wide range of responsibilities during their clerkships. You may assist with labor and delivery during your obstetrics and gynecology rotation, suture incisions at the end of procedures during your surgery rotation, or place intravenous lines or catheters during your rotation in medicine.
As a clerkship student, you are integrated into the medical team and work with attending physicians, residents, and/or fellows as well as other interdisciplinary team members. You have the opportunity to spend invaluable time at the bedside learning from and educating your patients, presenting cases to your team, and developing diagnostic and treatment plans. Other likely tasks include writing patient notes and gathering diagnostic data, including lab and imaging test results.
At the end of each clerkship block, your performance is assessed in a number of ways including by your supervisors (attending physicians, residents, and/or fellows), through observed structured clinical examinations (OSCEs), submission of internal assignments (such as patient write-ups or quizzes), and National Board of Medical Examiners (NBME) subject exams. Clerkship grades comprise honors, high pass, pass, and fail.
Electives
During your clerkship year, there are two weeks dedicated to elective rotations from a broad range of offerings across departments, which allow you to customize your education based on your professional interests.
As part of the 10-week surgery block, you also participate in a 2-week surgery-related elective. The surgery-related elective provides exposure to one of the following surgical subspecialties or surgically related procedural fields: anesthesiology, cardiothoracic surgery, emergency medicine, neurosurgery, ophthalmology, orthopedic surgery, otolaryngology, plastic surgery, interventional and diagnostic radiology, and urology.
Integrated Clinical Skills
You participate in two one-week Integrated Clinical Skills (ICS) sessions in October and March, which take place between your clerkship blocks. These are intended to further strengthen and enhance your clinical skills training by building on both the Foundational Clinical Skills module in the preclerkship curriculum and experiences in the clinical environment during clerkships.
Topics are geared toward improving the clinical skills needed to provide patient care at the individual patient and systems level that is patient-centered, team-based, safe, high-value, and equitable and that incorporates evidenced-based best practices and emerging technologies. Examples of specific sessions include advanced communication skills such as goals of care discussions, point-of-care ultrasound training, and patient handoffs. The ICI sessions also focus on professional identity development, the opportunity to practice skills and receive feedback, and goals for subsequent clinical experiences.
These educational experiences include faculty- and student-led small group sessions, interactive didactics, panel discussions, workshops, and simulations at the New York Simulation Center for Health Sciences (NYSIM).
Shelf Exams
You take subject-specific standardized "shelf" exams to determine how well you understand materials presented in the medicine, neurology, obstetrics and gynecology, pediatrics, psychiatry, and surgery clerkships. Shelf exams occur after you complete the corresponding clerkship.
MD Clerkship Palette Lottery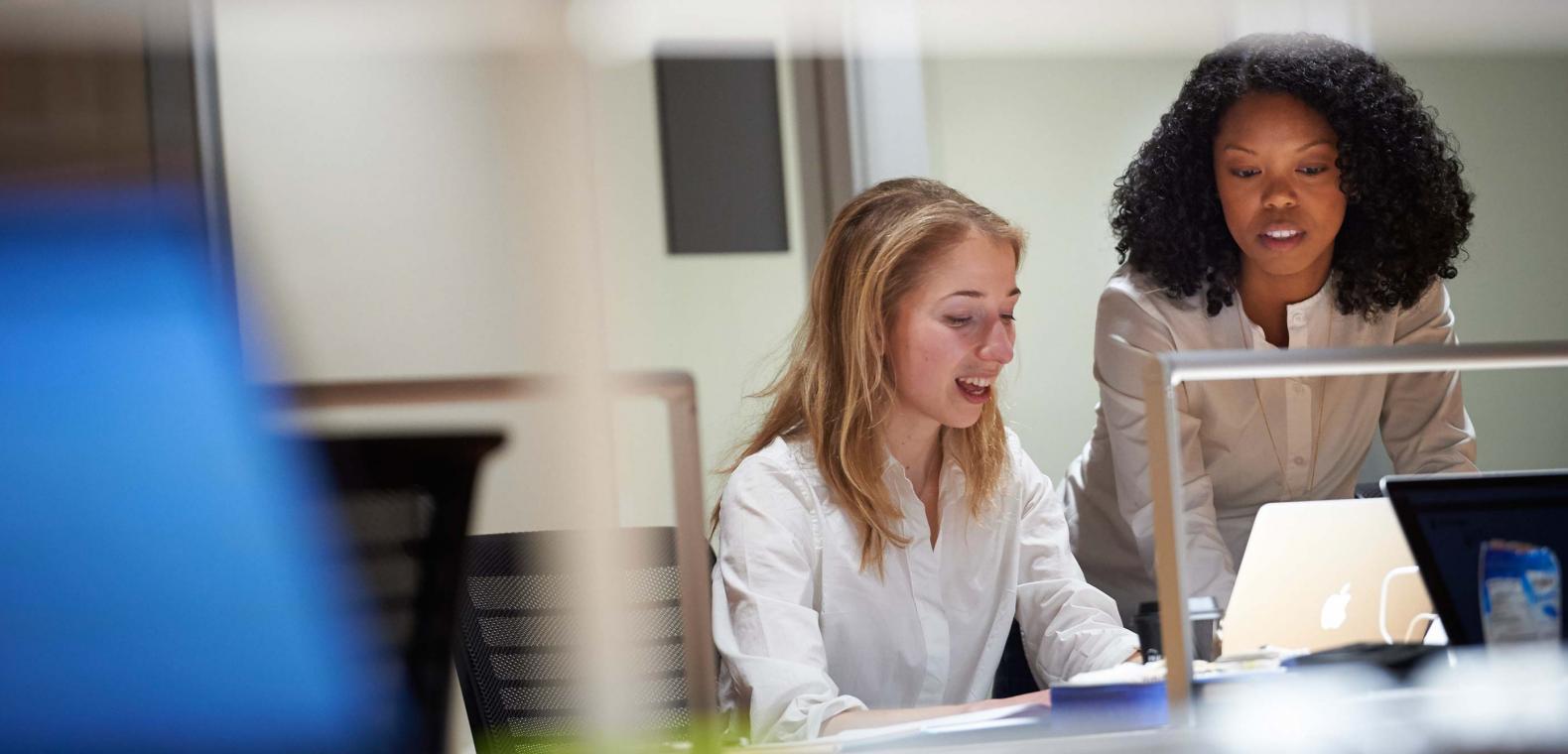 Shelf Exam Schedule