MD Curriculum
Stage Two: Clerkship Year

Stage Two: Clerkship Year
During core clerkships at NYU Grossman School of Medicine, you acquire invaluable experience on the wards at NYU Langone and our affiliated clinical training sites. Over the course of 12 months, you develop the clinical judgment skills necessary to diagnose and treat patients. 
You begin your clerkship year in January of your second year, six months earlier than students at most other medical schools. This provides you with additional time to explore specialty or subspecialty areas that interest you through selectives and electives, as well as in a scholarly concentration later in the curriculum.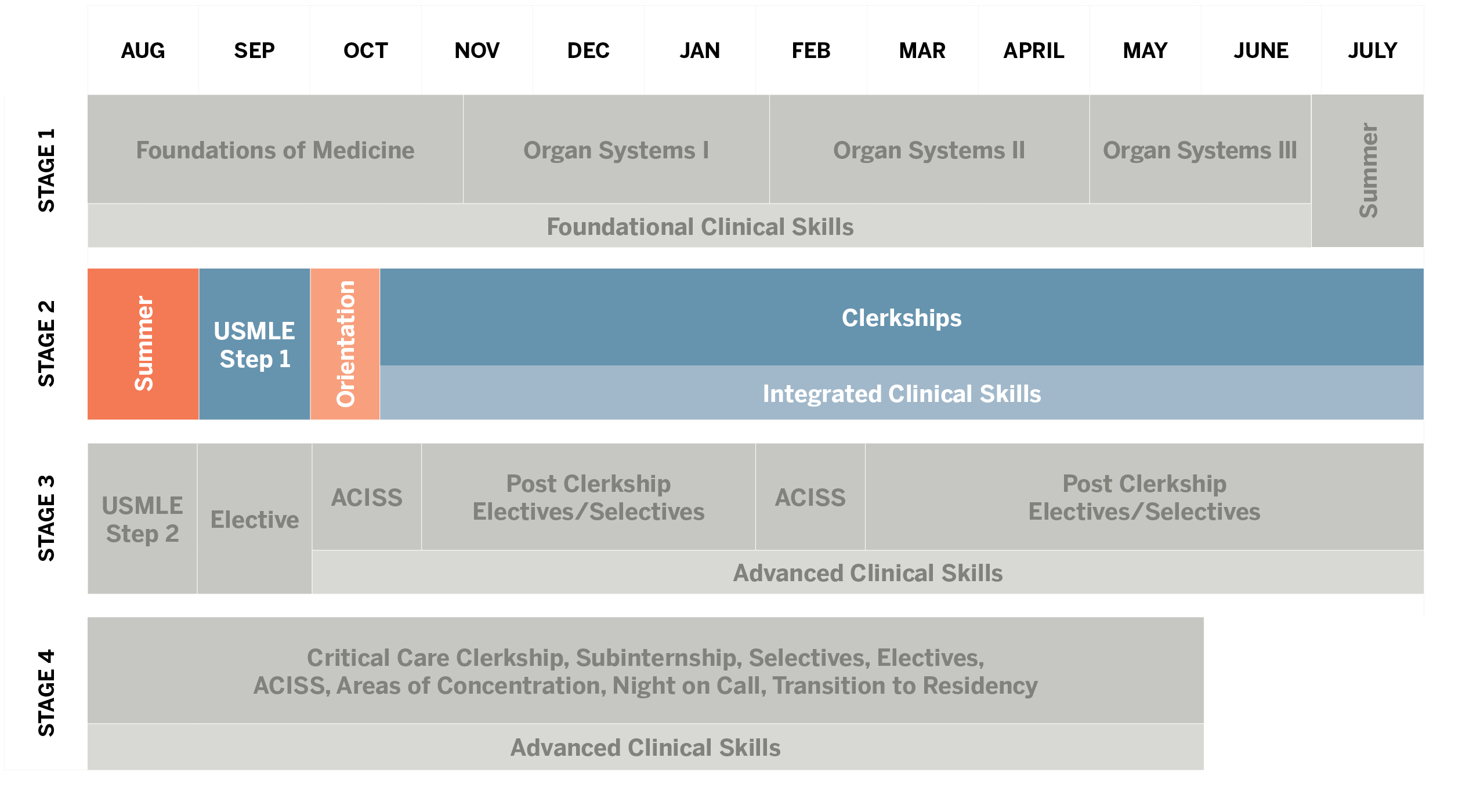 We offer core clerkships in seven general areas: ambulatory care, general surgery, clinical neurological sciences, medicine, obstetrics and gynecology, pediatrics, and psychiatry. Your clerkship rotations occur in 4 blocks, each 12 weeks in duration. During your rotations you also take selectives or electives.
Although we establish specific goals and expectations for each clerkship, much of your training depends on the needs of the patients you treat during rotations. 
The Clerkship Experience
Our medical students take on a wide range of responsibilities during their clerkships. You may assist with labor and delivery during your obstetrics and gynecology rotation, suture incisions at the end of procedures during your surgery rotation, or place intravenous lines or catheters during your rotation in medicine. 
Each inpatient rotation has a similar structure. Attending physicians, residents, fellows, and medical students meet for prerounds. Together you determine patient assignments for the day and review the patient charts from the previous rotation. During rounds you visit with patients, discuss each case, and go over treatment plans. 
The number and type of patients assigned to you depends on your experience and the difficulty level of a given rotation. Rounds are your opportunity to practice concise patient presentations, develop treatment plans, and defend those plans to other healthcare providers. Other likely tasks include writing patient notes and gathering diagnostic data, including lab and imaging test results. Attending physicians may use these exchanges to test your knowledge.
At the end of your clerkship block, the attending physician assesses your performance and makes a final evaluation. Clerkship grades include honors, high pass, pass, and fail.
Selectives and Electives
During your clerkship year, two four-week blocks are dedicated to selective and elective rotations, which allow you to customize your education based on your professional interests. Selective and elective areas of study include geriatric and palliative care, emergency medicine, radiology, healthcare policy, global health, and more.
Interclerkship Intensives
You participate in one-week interclerkship intensives in March and September, which take place between your clerkship blocks. These are intended to further strengthen the connection between what you learn about disease and human biology through the preclerkship curriculum and how this information applies to real-world clinical practice.
Topics are geared toward improving communication skills with patients and colleagues, determining whether patients have the capacity to give informed consent and obtaining it from them, balancing the needs of the patient with the complexities of the healthcare environment's economic and regulatory realities, and developing your own professional identity.
Interclerkship intensives are designed to increase your awareness of public health issues and policies, and help you gain a better understanding of issues that are not otherwise covered in the curriculum. You also practice clinical reasoning at NYSIM, the New York Simulation Center for Health Sciences, and identify areas in which you need more help.
These educational experiences include faculty- and student-led clinical and research-skills sessions, lectures, panel discussions, workshops, simulations, and small group exercises. The topics covered in the interclerkship intensives change each year and are announced on Brightspace, our online student learning portal (a Kerberos ID and password are required), in the months leading up to each session.
Shelf Exams
You take subject-specific standardized "shelf" exams to determine how well you understand materials presented in the medicine, neurology, obstetrics and gynecology, pediatrics, psychiatry, and surgery clerkships. Shelf exams occur after you complete the corresponding clerkship.
MD Clerkship Palette Lottery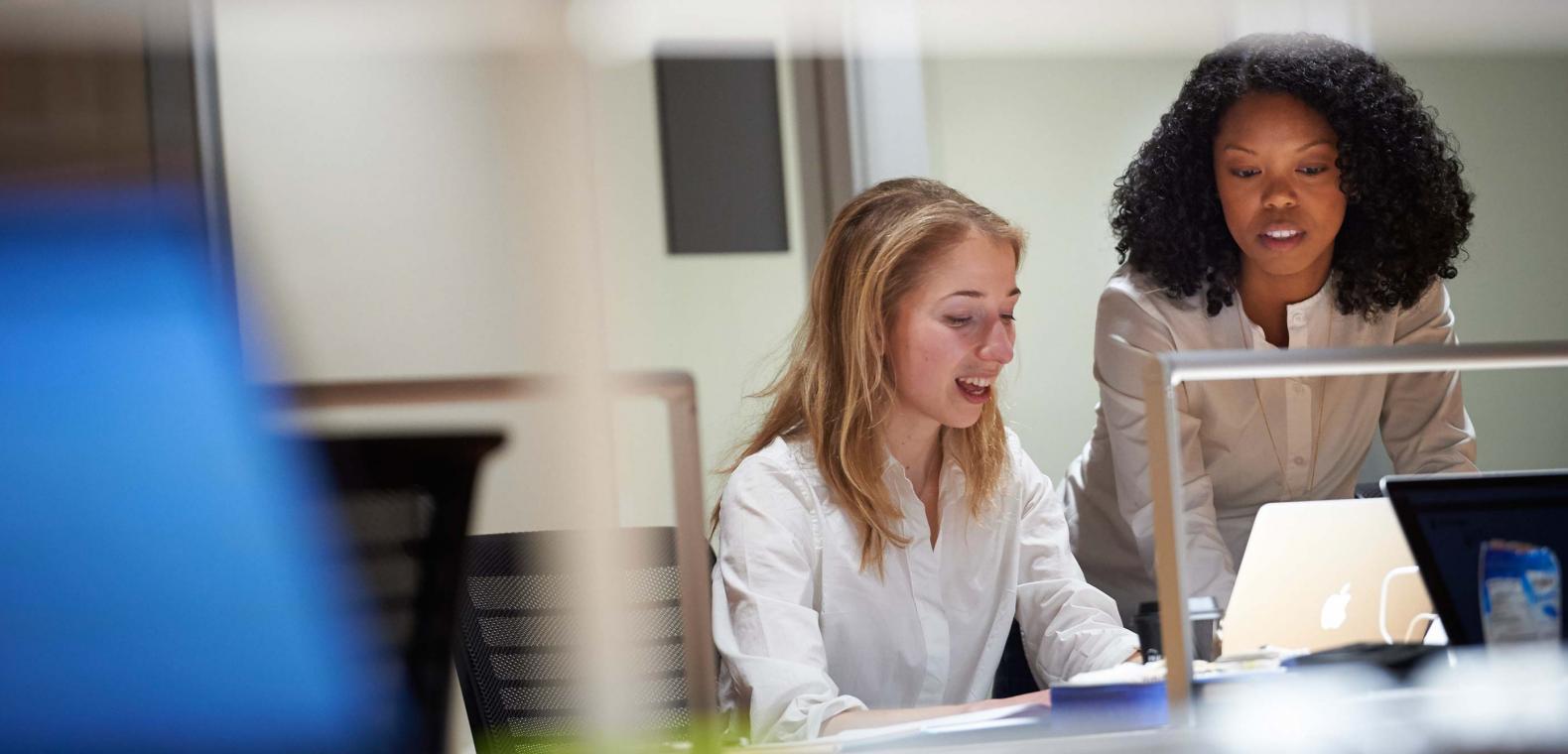 Shelf Exam Schedule