Community Building for Diversity & Inclusion
Student Diversity Initiative
Student Diversity Initiative
The Student Diversity Initiative is a student-driven task force that addresses issues of diversity, inclusion, and cultural competency for medical students at NYU Grossman School of Medicine.
Initiative members are students who have united to create a community of people from all backgrounds who accept, value, and celebrate what diversity can do for NYU Grossman School of Medicine's community. Through recruitment, mentoring, fundraising, and forums to openly discuss issues of diversity, this group provides opportunities for all students to grow and learn from their differences and connect through their similarities.
Regardless of race, ethnicity, gender, sexual orientation, socioeconomic background, or disability, there is a place at NYU Grossman School of Medicine for every person. For more information, contact us at studentdiversity@nyulangone.org.
Student Diversity Initiative Board
The following students serve on the board for the Student Diversity Initiative.
Courtney Toombs
Co-President
I grew up in New York City and developed my interest in biomedical sciences during a high school summer program in a basic science laboratory. I subsequently pursued social sciences as a psychology major at Princeton University. My senior thesis, which focused on post-traumatic stress disorder in military veterans, helped me to develop a passion for equality in healthcare. After matriculating at NYU Grossman School of Medicine, I became involved with Student Council to advance justice and social change within the medical community. As president of Student Council, I was a co-founder of Student Diversity Initiative and focused my presidency on issues of diversity and inclusion on campus. As a future orthopaedic surgeon, I hope to advance issues of diversity in patient access to care and within graduate surgical medical education.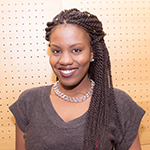 Gladyne Confident
Diversity Programming Chair
I was born and raised in the Flatbush section of Brooklyn. My parents, who immigrated from Haiti, emphasized the importance of embracing my culture and that of others. As a result, I grew up with a strong respect and love for diverse populations. During my time at St. Joseph's College, I was a member of the Black Student Association, which was dedicated to enhancing educational and social experiences pertaining to black culture. There, I met like-minded people who believed in the importance of cultural acceptance.
NYU Grossman School of Medicine afforded me many opportunities to work with a diverse patient population and to help improve the cultural climate. I joined Student Diversity Initiative because I wanted to help improve diversity among our medical students through recruitment and also to help to ensure that diversity is ingrained in NYU Grossman School of Medicine.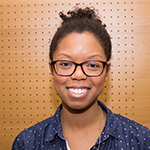 Jessica Douthit
Treasurer
I grew up outside of Philadelphia in Horsham, Pennsylvania. From an early age, I became interested in issues of diversity and inclusion. In high school I participated in the Anti-Defamation League initiative called No Place for Hate, which aims to increase appreciation for diversity and reduce bias and bullying. I attended Temple University, where I was a neuroscience major, and participated in the Minority Access to Research Careers program. This program gives support to underrepresented minorities in science and provides them with the tools to succeed in graduate school. I am currently an MD/PhD student at NYU Grossman School of Medicine, and I am passionate about building a community of respect and understanding at this institution. I believe that the Student Diversity Initiative can help serve this mission of inclusion and acceptance here.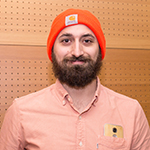 Noah Berland
Advocacy Chair
Growing up in Brooklyn in the 1980s and early 1990s with a single mother and helping to raise my brother played a huge role in imbuing me with an aim for social justice and inclusion. I went to Bronx High School of Science and then Case Western Reserve University, where I studied electrical engineering and completed a co-op and an exchange program in Japan. I received a master's in electrical engineering at Columbia University. 
While working as a technical advisor for a patent law firm, I became disenchanted with engineering and started to pour my energies into various causes, including single payer health care and food insecurity, throughout the city. I later attended Hunter College for a postbaccalaureate degree.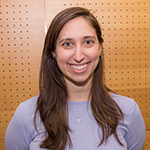 Natali Baner
SEED Coordinator
I was born and raised in Buenos Aires, Argentina, and moved to Boca Raton, Florida, with my parents when I was almost 12 years old. We had gone from living in a city to living in a small town, and I was eager to get out. I attended Brandeis University. Prior to medical school, I worked for a year as a research assistant in an emergency department at Northwell Health. Working that year solidified my love for New York City, especially for the varied patient population that the city has to offer. This passion drove me to select NYU Grossman School of Medicine. I am currently a member and chair in the Student Diversity Initiative and hope to continue my work with diversity as a physician.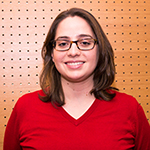 Rebecca Sussman
Medical Education Chair
Born and raised in New York City, I've spent much of my life since high school in New York's beautiful Hudson Valley. Growing up in the city afforded me the privilege of a diverse group of friends and access to people and cultures from around the world. I like to be around, and learn from, people who have different life experiences from my own; it gives me a fuller perspective on the world.
Before attending medical school, I volunteered and worked at NYU Langone. In my work in healthcare and other fields, I've noticed that teams are at their best when they consist of people who bring a broad range of abilities, experiences, and perspectives. Getting such a spectrum of people to the table is often challenging, and good communication is paramount. It's exactly the type of cooperation that I love to facilitate, from which I draw strength.
As a white-presenting student, I'm a proud ally, and I strive, in voice and action, toward a more open, equal, and inclusive modern world, especially when it comes to the health and happiness of our patients and the providers who serve them.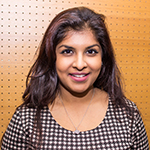 Shannon Rashid
Communications Chair
I'm originally from Yonkers, New York—a hop, skip, and two jumps from the Bronx—so I spent the greater part of my childhood loving the diversity of New York City. My family hails from Guyana, a small, English-speaking country in South America that is culturally very much like the Caribbean islands. Guyana is its own melting pot, with major groups from India, Africa, China, the United Kingdom, and Portugal—a result of British colonization. I grew up embracing this cultural diversity within my own people and have been blessed to live most of my life in a place like New York that exposed me to so much more.
I've had several formative experiences involving social justice and equality that have made fighting for the equal treatment of all a passion of mine. I joined Student Diversity Initiative to pursue this passion throughout my time at NYU Grossman School of Medicine and to help make this community better for everyone.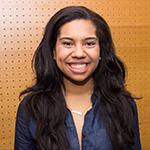 Kristin Emodi
Admission and Recruitment Chair
Born in Massachusetts, I moved to Virginia when I was a child and will forever claim being from the South. My dad is an immigrant from Nigeria and my mom is of Eastern European Jewish descent, so we were quite the spectacle in Virginia. I moved to New York City for college to experience something different. I fell in love with the fast pace of the city and its diversity, and decided to stay here for medical school. At NYU Grossman School of Medicine, I get to treat patients who look like me, patients of different cultures, backgrounds, and socioeconomic status. The opportunities afforded to me in the city and at this school are immeasurable. I want to do everything I can to bring more diversity into medicine and give other students these same opportunities.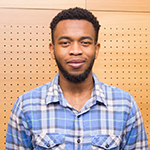 Babajide Oluwadare
Pipeline Coordinator
I was born in Ondo State, Nigeria, and grew up in Stone Mountain, Georgia. I attended the University of Georgia, and I am now pursuing an MD/PhD at NYU Grossman School of Medicine. I am passionate about diversity—almost as passionate as I am about science. My motto is that you are in control of your happiness, so choose, every day, to be as happy as possible, despite your situation.