Experimental Pathology Research Laboratory
Experimental Pathology Research Laboratory Instruments

Experimental Pathology Research Laboratory Instruments
The Experimental Pathology Research Laboratory at NYU Langone has the latest technology in histopathology, staining, imaging, immunochemistry, and analysis. Many of our instruments are available for researchers to rent by the hour at competitive prices.
In addition, we offer personal consultations and guidance in planning your experiments. Our staff is available from 9:00AM to 5:30PM, Monday through Friday, to answer your questions and help you get set up.
To reserve time on an instrument and schedule training with our staff, investigators must be registered in iLab. Training request forms are available in iLab.
Experimental Pathology Research Laboratory Instruments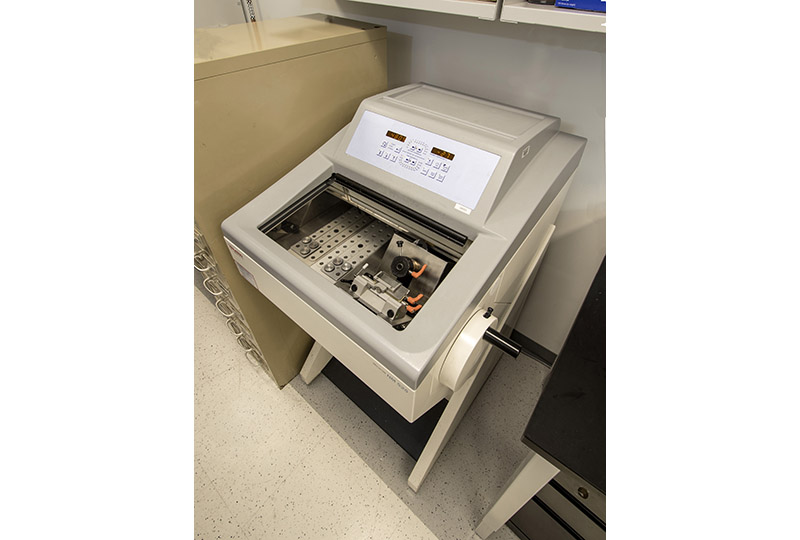 Micron cryostat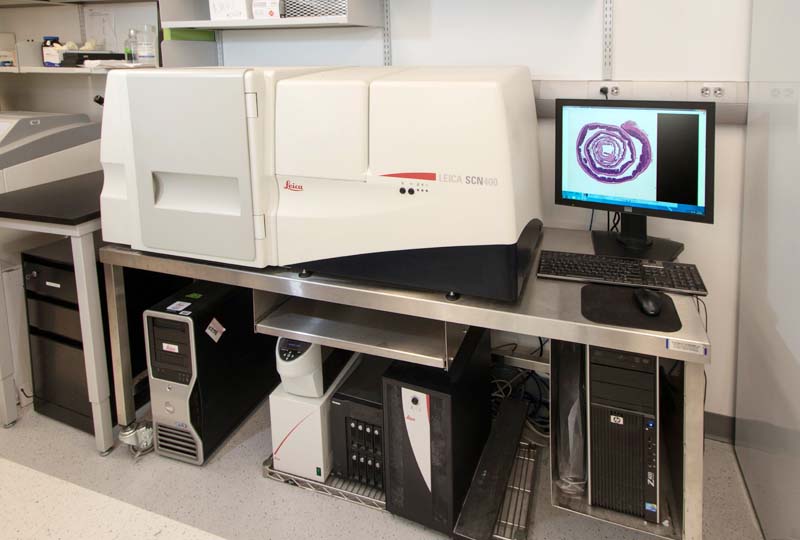 Leica SCN whole slide scanner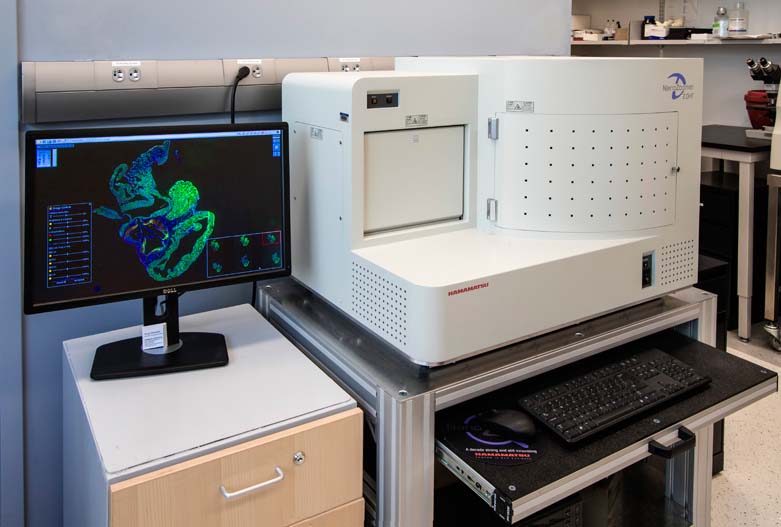 Hamamatsu Nanozoomer whole slide scanner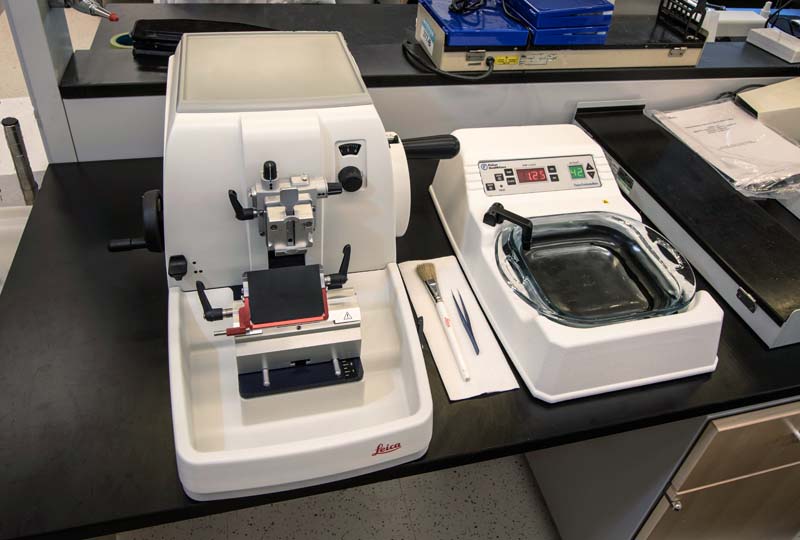 Leica microtome station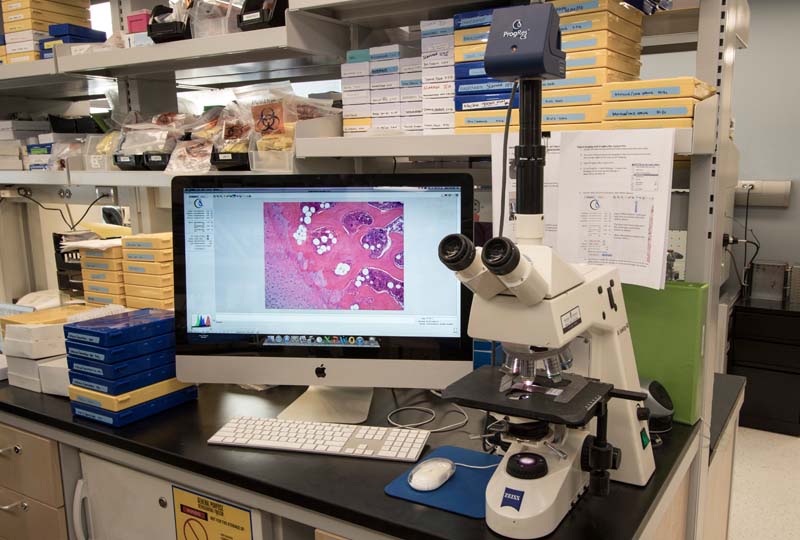 Zeiss upright brightfield Axioscope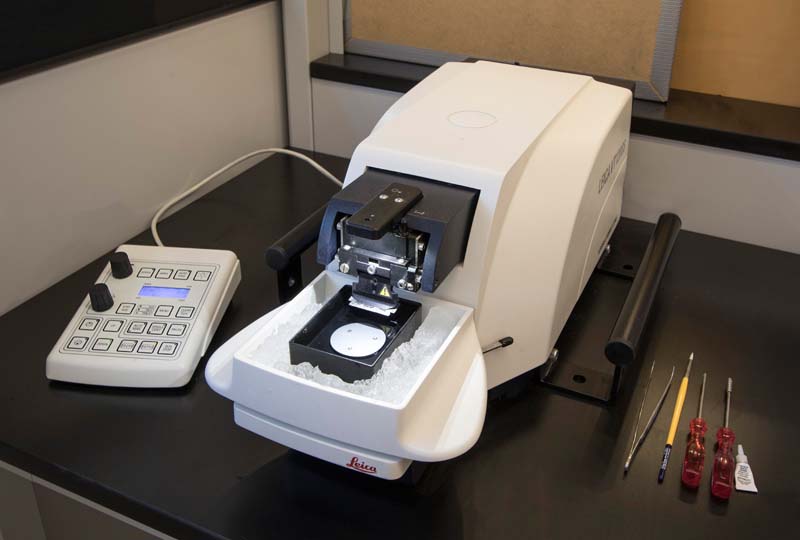 Leica Vibratome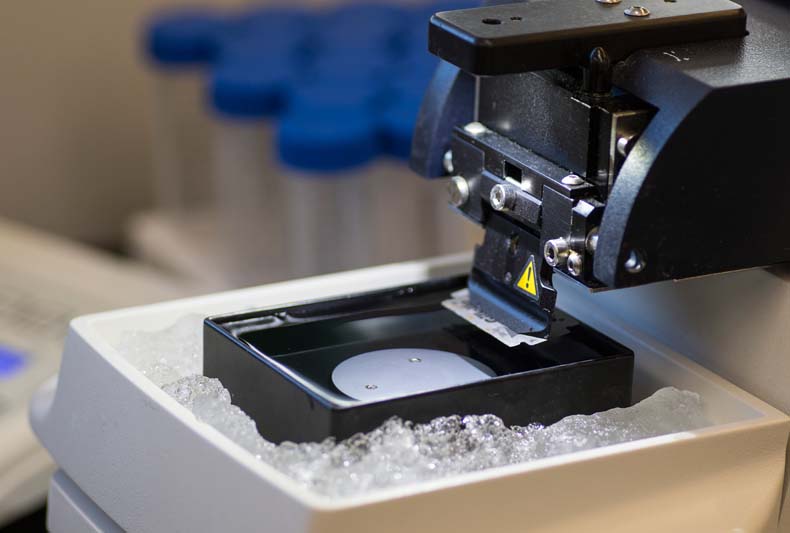 Leica Vibratome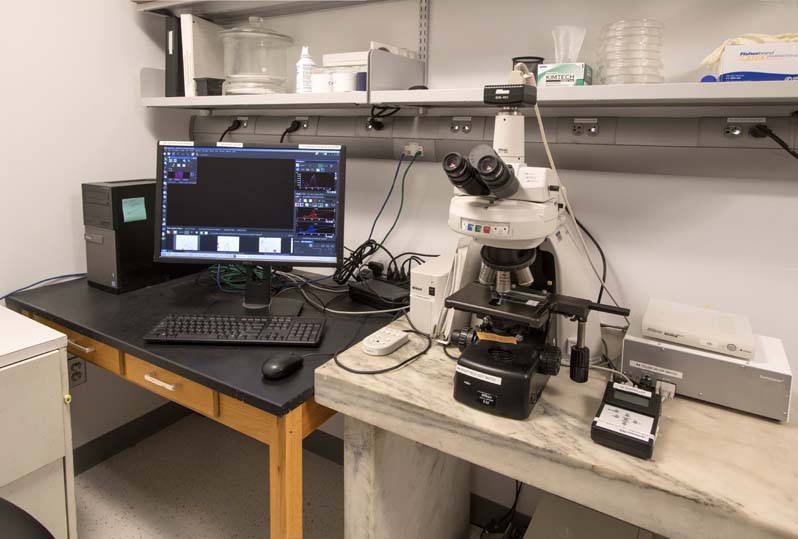 Nikon Eclipse upright fluorescence microscope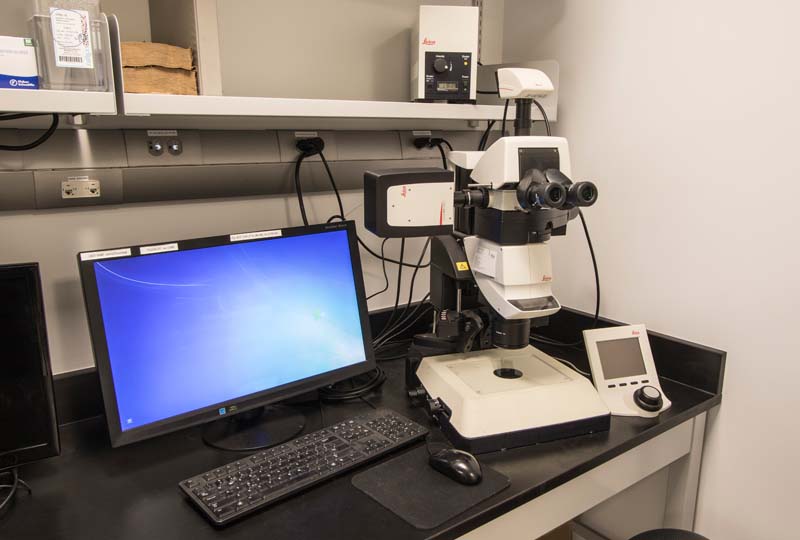 Leica fluorescence (dissecting) stereomicroscope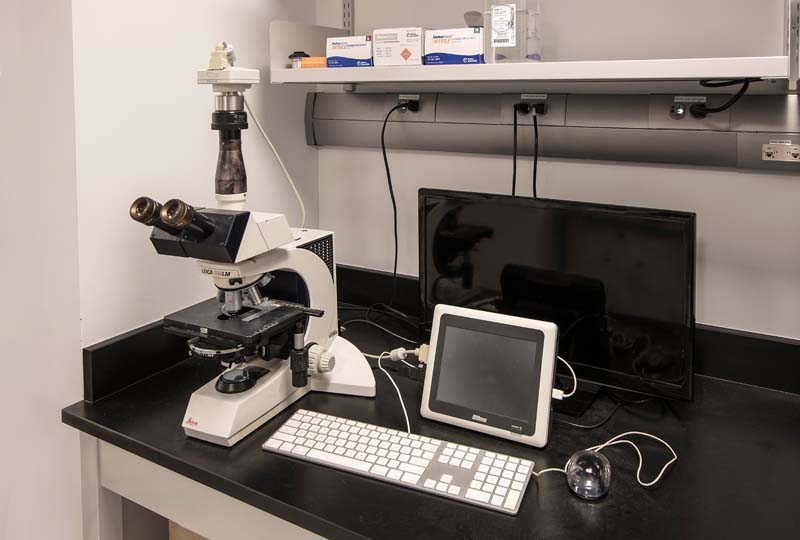 Leica upright microscope with Nomarski and polarizing optics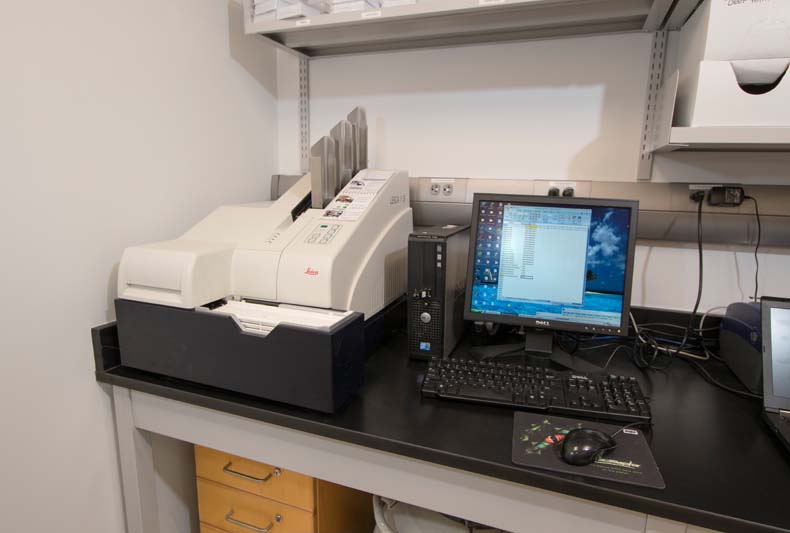 Leica slide embosser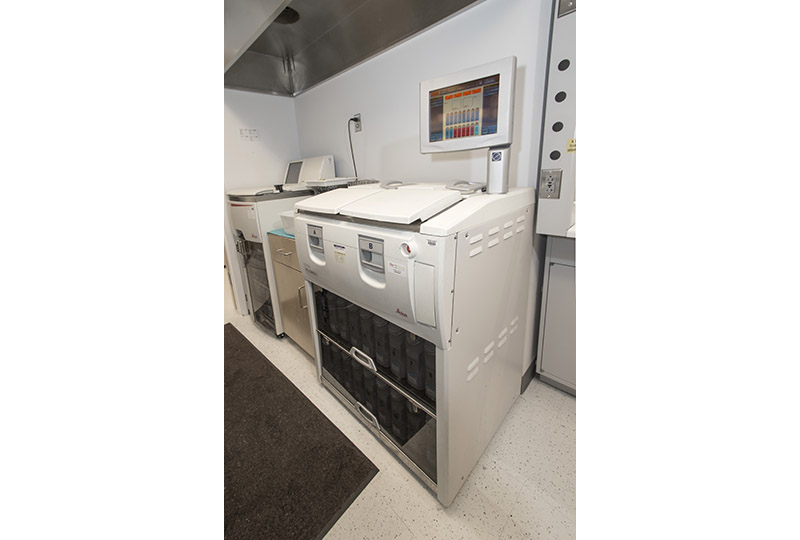 Leica Peloris automated paraffin tissue processor
Leica ASP300 automated paraffin tissue processor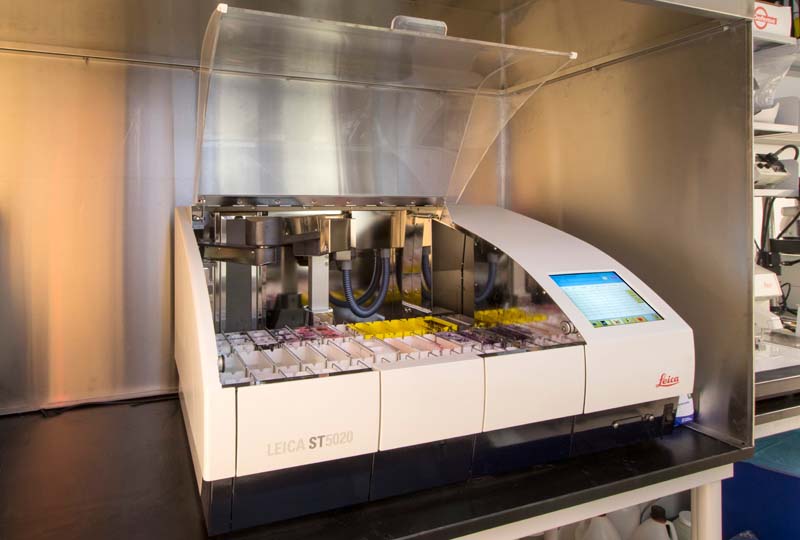 Leica ST5010 automated histochemical stainer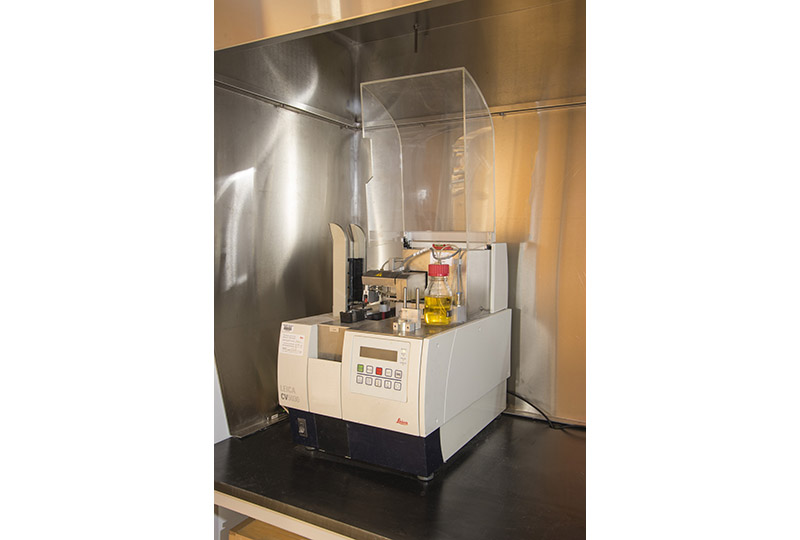 Leica automated coverslipper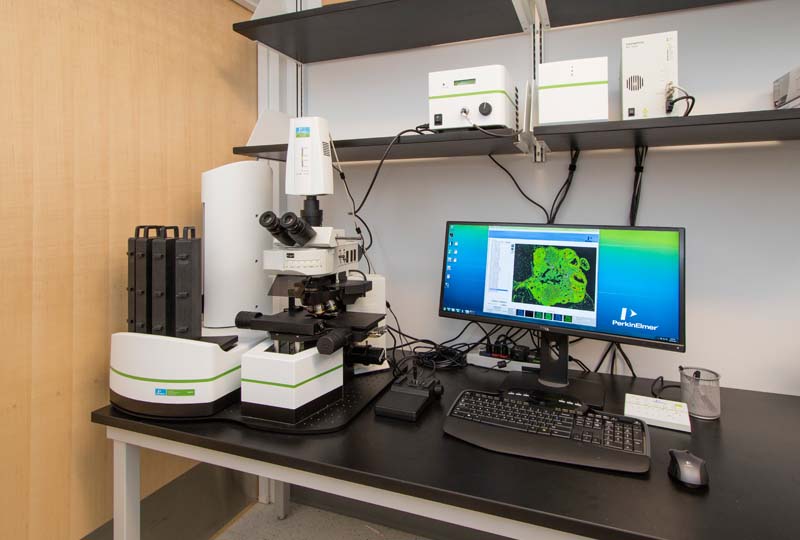 PerkinElmer Vectra multispectral imaging system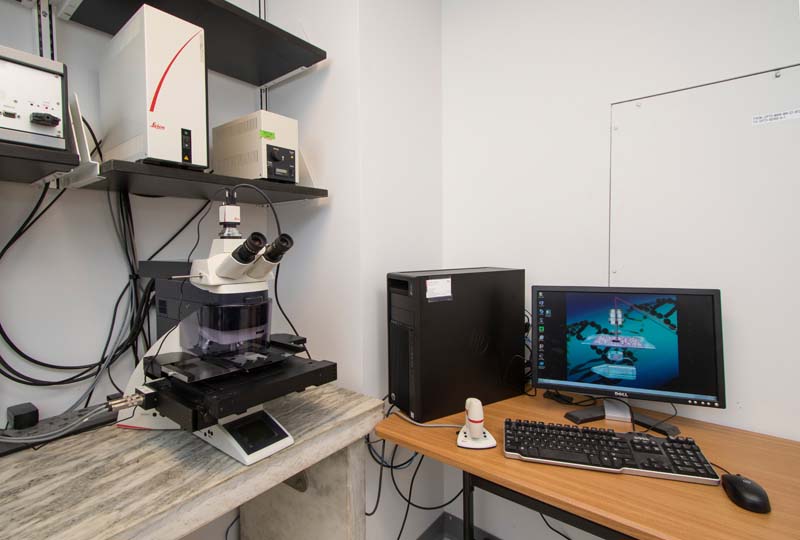 Leica LMD6000 laser capture microscope system
Tissue-Processing Instruments
Leica Peloris II premium tissue processing system (animal tissues)
Slide- and Cassette-Labeling Instruments
Leica IP S slide labeler
Leica IP C cassette labeler
Embedding Instruments
Leica EG1160 embedder (animal tissues); available for rental
Sectioning Instruments
Leica RM2255 automated rotary microtome; available for rental
Leica RM2235 manual rotary microtome
Leica RM2155 automated rotary microtome
Leica RM2135 manual rotary microtome; available for rental
Leica CM3050 cryostat; available for rental
Thermo Scientific Cryostat Microm HM525; available for rental
Leica VT1200 S automated vibratome; available for rental
Histochemical Staining and Coverslipping Instruments
Leica ST5020 Autostainer XL with fume hood, equipped with staining racks for manual deparaffinization and staining; available for rental for deparaffinization only
Leica CV5030 automated coverslipper
Immunohistochemistry Instruments
Imaging Platforms
All microscopes are equipped with digital camera systems:
Zeiss Axioskop 40; available for rental 
Leica LMD6000 laser microdissection system with fluorescence and motorized stage capabilities; available for rental 
Leica M205 FA fluorescence stereo (dissecting) scope; available for rental 
Nikon Eclipse fluorescence upright microscope; available for rental 
Leica DM LM brightfield upright microscope with Nomarski and polarizing optics; available for rental
Leica SCN400 F whole-slide scanner
Hamamatsu NanoZoomer whole-slide scanner, fluorescence scanning; available for rental
Akoya/PerkinElmer Vectra® multi-spectral imaging system; available for rental
Software, Database Platforms, and Analysis Support
SlidePath Digital Image Hub, a web-based data–management system for image viewing, sharing, and analysis
Akoya/Perkin Elmer inForm® Cell Analysis™ and tissue pattern recognition software; workstation; available for rental
Visiopharm workstation; available for rental
RStudio and Fiji workstation for rental