Emergency Medicine Fellowships
Clinical Informatics Fellowship

Clinical Informatics Fellowship
The Clinical Informatics Fellowship is a two-year, multidisciplinary training program offered by NYU Langone's Ronald O. Perelman Department of Emergency Medicine and associated with NYU Langone's Medical Center Information Technology (MCIT), Vilcek Institute of Graduate Biomedical Sciences, and the VA NY Harbor Healthcare System. Our fellowship is accredited by the Accreditation Council for Graduate Medical Education (ACGME).
Our primary fellowship training takes place at clinical sites across NYU Langone, one of the nation's premier academic medical centers.
Clinical informatics fellows receive the training they need to use health IT to advance patient care, improve medical education, and research novel ways of improving healthcare delivery. Upon graduation, fellows are prepared to be board-certified in clinical informatics and become leaders in healthcare organizations, academic medical centers, government, entrepreneurship, and industry.
Fellows receive a competitive salary and benefits package and have an academic appointment at NYU Grossman School of Medicine for the duration of their training.
Clinical Informatics Fellowship Curriculum
Our curriculum is divided into three components: coursework, rotations, and scholarly projects.
Fellowship Coursework
Fellows complete formal coursework in programming, data analysis, health informatics, and machine learning. These courses are offered through Vilcek Institute of Graduate Biomedical Sciences, and no prior experience with programming is required.
In addition, fellows spend one immersive week becoming Epic-certified in Physician Builder. This technical training enables you to work in concert with NYU Langone's MCIT to directly optimize the electronic health record (EHR) and query the data warehouse to power quality improvement initiatives.
Fellowship Rotations
Fellows spend the majority of their time in various informatics rotations, of which 75 percent occur at NYU Langone and 25 percent at the VA NY Harbor Healthcare System's Manhattan campus.
These rotations enable fellows to attain the core competencies necessary for the successful practice of clinical informatics. In particular, they serve as consultants collaborating with healthcare IT leadership, C-suite professionals, and clinical leaders to improve clinical support systems, patient safety, and quality in a wide range of settings such as inpatient, ambulatory, and telehealth. Each rotation is directed by a core faculty member who works closely with fellows to ensure learning objectives are met and to provide mentorship.
Fellowship rotations include but are not limited to the following:
health IT leadership
reporting and analytics
ambulatory informatics
inpatient informatics
specialty-specific informatics
clinical decision support
predictive analytics
research informatics
informatics innovation
telehealth
health IT safety
natural language processing
educational informatics
elective (six months in year two)
The elective experience is designed to be flexible to enable further exploration of informatics opportunities in industry, entrepreneurship, healthcare, and academia.
In addition to rotations, fellows participate in monthly case conferences, journal clubs, and informatics seminars.
Fellowship Scholarly Projects
Three informatics projects are completed during the fellowship. The expectation for the projects is to produce scholarly work that is submitted to peer-reviewed journals. There are numerous faculty who are available as mentors, depending on the fellow's areas of interest.
Clinical Responsibilities for Fellows
Per ACGME requirements, fellows are expected to continue to practice medicine in their primary clinical specialty, and 20 percent of their time is set aside for this purpose. Compensation for clinical service is in addition to the fellowship salary and is based on the fellow's primary specialty.
Educational and Teaching Opportunities for Fellows
Fellows are expected to participate in the pre-existing clinical informatics resident elective, in which they act as a leader and mentor for residents interested in pursuing a career in clinical informatics.
How to Apply
We accept two fellows per year. The deadline for application submission is October 1. NYU Grossman School of Medicine participates in the Clinical Informatics Fellowship Match, which occurs in December.
Application Requirements
Interested candidates must submit their application through the Electronic Residency Application Service (ERAS). Our ACGME ID is 1393514005.
Your application must include the following items:
a personal statement (one page) that describes your interest in completing this fellowship, why you think our fellowship is a good fit for you, your prior experiences in clinical informatics and related technical fields, and your research experience and interests
CV
medical school transcript
U.S. Medical Licensing Examination (USMLE) scores
three letters of recommendation: one from your residency program director, one from a faculty member with a background in clinical informatics, and one from a faculty member who can speak to your interests and background in clinical informatics
Applications from women and minorities are encouraged.
Contact Us
For more information about our fellowship or how to apply, please email Lily Liang, program coordinator, at lily.liang@nyulangone.org.
Clinical Informatics Fellowship Leadership and Faculty
Our Leadership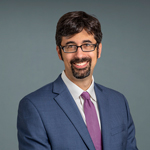 Fellowship Director
Director, Clinical Informatics, Ronald O. Perelman Department of Emergency Medicine
ABMS Board Certification in Clinical Informatics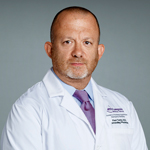 Associate Fellowship Director
Chief Medical Information Officer, NYU Langone
ABMS Board Certification in Clinical Informatics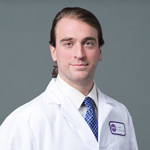 Associate Fellowship Director
Medical Director, Enterprise Data and Analytics
Clinical Director, DataCore
Health IT Safety Officer
ABMS Board Certification in Clinical Informatics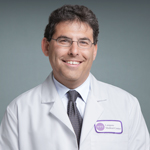 Site Director, VA NY Harbor Healthcare System
Chief, Medical Informatics, VA NY Harbor Healthcare System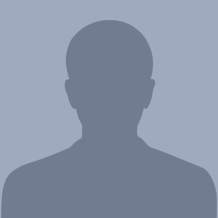 Core Faculty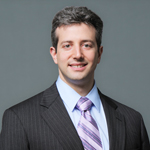 Medical Director, Inpatient Clinical Informatics
ABMS Board Certification in Clinical Informatics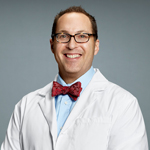 Medical Director, Ambulatory Clinical Informatics
ABMS Board Certification in Clinical Informatics