Department of Emergency Medicine Education
Our educational programs prepare trainees to innovate emergency care.

The mission of the Ronald O. Perelman Department of Emergency Medicine at NYU Langone is to provide a world-class educational experience. We believe that preparing the next generation to excel is essential to maintaining the department's position as a national leader in emergency medicine.
Our acclaimed faculty members include national leaders in emergency medicine and its subspecialties, seasoned researchers and scholars, and expert clinicians and educators who provide strong academic and mentoring opportunities for our trainees.
Our wide-ranging educational programs promote diversity in medicine and engage students at all levels of training, from high school students looking to explore the possibility of a career in healthcare to fellows who are already impacting the field. Programs include our community education initiatives, training for medical students, residency, and numerous fellowships.
Each of our programs is structured to optimize learning. Faculty and trainees often collaborate across subspecialties to create unique educational opportunities.
Our programs for medical students provide rich clinical experiences, and we encourage trainees to participate in scholarship and individualized mentorship by our renowned faculty.
As our diverse training sites continue to grow in number, we have expanded our residency program to include an intern class of 18 residents. Our four-year curriculum allows residents ample time to gain the expertise they need to become leaders in a range of subspecialties.
We offer numerous well-established fellowship programs in subspecialties including advanced practice provider, clinical informatics, emergency department safety and quality, emergency simulation, emergency ultrasound, healthcare leadership and operations, medical toxicology, and pediatric emergency medicine. We aim to make our fellowships competitive in an evolving educational environment by offering the opportunity to pursue advanced degrees in addition to the traditional curriculum.
Our ultrasound and simulation fellows can earn a Master of Health Professions Education (MHPE) degree through a partnership between Maastricht University and NYU Grossman School of Medicine. Our healthcare leadership and operations fellowship is combined with a master of public administration degree from NYU Wagner Graduate School of Public Service.
We are committed to developing our faculty, trainees, and graduates into well-rounded, highly skilled physician leaders who go on to care for patients and serve their communities in a multitude of ways.
Fellowships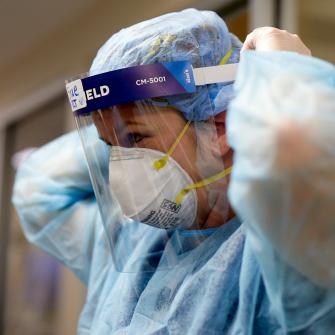 Training for Medical Students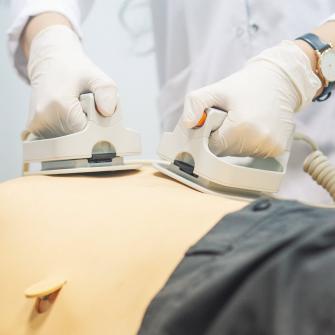 Community Education Initiatives