Department of Emergency Medicine Research
Our faculty researchers develop innovative programs to improve emergency healthcare in our communities.

Researchers in NYU Langone's Ronald O. Perelman Department of Emergency Medicine are committed to promoting health and wellness among our diverse populations of patients, their caregivers, and the broader community.
The Department of Emergency Medicine was ranked No. 3 in National Institutes of Health (NIH) funding for 2019 for emergency departments nationally by the Blue Ridge Institute for Medical Research. Corita R. Grudzen, MD, MSHS, assistant dean for clinical sciences and vice chair for research, was ranked as the No. 2 NIH-funded emergency medicine investigator nationally for 2019.
Our investigators lead research in a range of areas, including projects focused on developing and enhancing community-based initiatives, palliative care interventions, and preventing and treating substance use disorders.
Through the lens of the emergency department (ED), we discern the health needs of our patients and local communities and devise sustainable solutions for improving the lives of those who face disproportionate health burdens.
Learn more about our faculty researchers below.
Corita R. Grudzen, MD, MSHS
As the vice chair for research in the Department of Emergency Medicine, Dr. Grudzen leads our dynamic team of researchers in translating bold ideas into innovative and compassionate practices.
In her research, Dr. Grudzen works to identify how providers can best care for patients who arrive in the ED with serious or life-limiting illness. One of her primary areas of study is palliative care in the ED and the complex medical needs of patients who may not always benefit from hospital admission or aggressive treatment. For example, through randomized, controlled clinical trials, she works to identify practices that can help older people who visit the ED communicate their needs and receive care that is appropriate for their overall health and personal wishes. In many cases, patients elect to pursue hospice care or palliative care at home rather than life-prolonging inpatient care.
Dr. Grudzen also leads funded research projects exploring the effectiveness of telephonic palliative care, goals of care, and treatment intensity in seriously ill patients, as well as programs to support the care partners of cognitively impaired patients.
Learn more about Dr. Grudzen.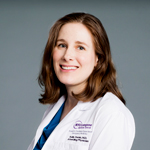 Kelly M. Doran, MD, MHS
Dr. Doran's research focuses on the intersection of homelessness and health, as well as how healthcare systems can better address social determinants of health. She is principal investigator on a study that uses linked governmental administrative and patient-collected data to develop homelessness risk screening tools for patients in the ED. This work led to the development of a homeless prevention pilot intervention for patients in the ED with unhealthy alcohol or drug use. Dr. Doran is also co-principal investigator on a funded study in partnership with the New York City Department of Health and Mental Hygiene to evaluate a peer navigator opioid overdose response program in multiple New York City EDs.
Dr. Doran's other work includes research, advocacy, and advising related to homelessness and social determinants of health in New York City and beyond. Recognized as an expert on the intersection of homelessness and health, she has been an invited speaker at events hosted by the National Academies of Sciences and the American College of Emergency Physicians.
Learn more about Dr. Doran.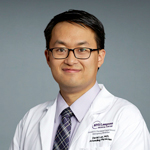 David C. Lee, MD, MS
Dr. Lee specializes in the analysis of big datasets to characterize patterns of healthcare use and identify urgent health trends in urban minority communities. He leads a funded research project to determine the underlying factors driving uneven rates of diabetes management in these populations.
Another of Dr. Lee's funded projects involves using geographic information systems to analyze large emergency claims databases in an effort to make connections between where patients live and why they seek emergency care. A deeper understanding of why people from specific neighborhoods are diagnosed with certain chronic illnesses, for example, could help providers deliver more effective care and develop prevention programs.
Learn more about Dr. Lee.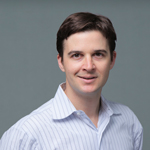 Ryan P. McCormack, MD, MS
Dr. McCormack's research focuses on using collaborative strategies to practically and sustainably integrate substance use interventions in the ED to enhance healthcare quality and dissemination.
He is the lead investigator on a number of funded projects, including a multicenter study of the implementation of ED-initiated buprenorphine for patients experiencing opioid withdrawal in high-prevalent, low-resourced EDs in New Hampshire and New York. As part of his work, Dr. McCormack aims to establish monitoring sites to help EDs become competent in developing their own programs for ED-initiated buprenorphine.
Additionally, Dr. McCormack is the principal investigator of a multicenter grant that seeks to develop clinical protocols and implementation strategies so physicians in the observation unit can initiate buprenorphine treatment in patients with opioid use disorders and refer them for further care.
Dr. McCormack also leads research to develop pharmacotherapy and care management programs that target understudied, medically disengaged, frequent users of the ED who have severe alcohol use disorders.
Learn more about Dr. McCormack.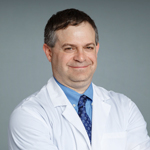 Stephen P. Wall, MD, MAEd, MSc
Dr. Wall leads a range of interdisciplinary research projects to improve the health of people in underserved communities and reduce health disparities for vulnerable populations. He was the principal investigator of two major grants to explore the use of digital media as an educational tool to improve awareness of and registration for organ donation. Specifically, Dr. Wall created educational videos and mobile applications tailored to black and Latino communities. Members of these communities are least likely to register for organ donation despite being statistically among the most likely to need a kidney transplant.
In addition, Dr. Wall conducts community-based research in local barbershops to gather data that inform new interventions to curtail the epidemic of diabetes among black men in New York City.
Dr. Wall's work also focuses on minority health disparities related to traumatic injuries incurred while walking or bicycling on New York City streets. Dr. Wall merges clinical data with administrative datasets and complex spatial analyses of hierarchical data. These epidemiological surveillance studies inform the development of behavioral and infrastructure interventions that aim to prevent injuries. These data also help us understand how to track injuries in real time for improved response.
Learn more about Dr. Wall.