Department of Emergency Medicine Research
Emergency Medicine Research Areas

Emergency Medicine Research Areas
Researchers in NYU Langone's Ronald O. Perelman Department of Emergency Medicine are committed to promoting health and wellness among our diverse populations of patients, their caregivers, and the broader community.
Our investigators lead research in a range of areas, including projects focused on developing and enhancing community-based initiatives, palliative care interventions, and preventing and treating substance use disorders. Through the lens of the emergency department (ED), we discern the health needs of our patients and local communities and devise sustainable solutions for improving the lives of those who face disproportionate health burdens.
Learn more about our faculty researchers below.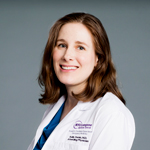 Kelly M. Doran, MD, MHS
Dr. Doran's research focuses on the intersection of homelessness and health, as well as how healthcare systems can better address social determinants of health. She is principal investigator on a study that uses linked governmental administrative and patient-collected data to develop homelessness risk screening tools for patients in the ED. This work led to the development of a homeless prevention pilot intervention for patients in the ED with unhealthy alcohol or drug use. Dr. Doran is also co-principal investigator on a funded study in partnership with the New York City Department of Health and Mental Hygiene to evaluate a peer navigator opioid overdose response program in multiple New York City EDs.
Dr. Doran's other work includes research, advocacy, and advising related to homelessness and social determinants of health in New York City and beyond. Recognized as an expert on the intersection of homelessness and health, she has been an invited speaker at events hosted by the National Academies of Sciences and the American College of Emergency Physicians.
Learn more about Dr. Doran.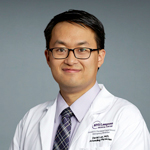 David C. Lee, MD, MS
Dr. Lee specializes in the analysis of big datasets to characterize patterns of healthcare use and identify urgent health trends in urban minority communities. He leads a funded research project to determine the underlying factors driving uneven rates of diabetes management in these populations.
Another of Dr. Lee's funded projects involves using geographic information systems to analyze large emergency claims databases in an effort to make connections between where patients live and why they seek emergency care. A deeper understanding of why people from specific neighborhoods are diagnosed with certain chronic illnesses, for example, could help providers deliver more effective care and develop prevention programs.
Learn more about Dr. Lee.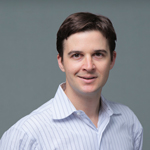 Ryan P. McCormack, MD, MS
Dr. McCormack's research focuses on using collaborative strategies to practically and sustainably integrate substance use interventions in the ED to enhance healthcare quality and dissemination.
He is the lead investigator on a number of funded projects, including a multicenter study of the implementation of ED-initiated buprenorphine for patients experiencing opioid withdrawal in high-prevalent, low-resourced EDs in New Hampshire and New York. As part of his work, Dr. McCormack aims to establish monitoring sites to help EDs become competent in developing their own programs for ED-initiated buprenorphine.
Additionally, Dr. McCormack is the principal investigator of a multicenter grant that seeks to develop clinical protocols and implementation strategies so physicians in the observation unit can initiate buprenorphine treatment in patients with opioid use disorders and refer them for further care.
Dr. McCormack also leads research to develop pharmacotherapy and care management programs that target understudied, medically disengaged, frequent users of the ED who have severe alcohol use disorders.
Learn more about Dr. McCormack.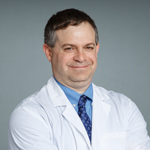 Stephen P. Wall, MD, MSHS, MAEd
Dr. Wall is a practicing emergency physician and tenured associate professor in the Ronald O. Perelman Department of Emergency Medicine and the Department of Population Health. Dr. Wall's research applies mixed-method approaches to reducing health disparities for vulnerable populations, specifically by using personalized digital media to improve healthful behaviors.
Dr. Wall was the principal investigator for two R01 grants from the National Institute of Diabetes and Digestive and Kidney Diseases, part of the National Institutes of Health, to improve organ donation registration among communities least likely to register despite having among the greatest need for kidney transplants proportional to their population. R01DK099639 investigated how individually tailoring educational videos based on prior organ donation beliefs improves organ donor registration willingness among Black men who visit Black-owned barbershops in New York City. RO1DK098610 explored how to optimize educational video programming to encourage organ donor registration among Latinxs who visit barbershops and beauty salons in New York City. For these projects, Dr. Wall oversaw production of the mobile apps that delivered the interventions to participants and produced the videos in partnership with educational entertainment experts, clients in barbershops and beauty salons, and community advisory boards that comprise religious and community leaders.
In addition, Dr. Wall is internationally recognized for translating European protocols for Uncontrolled Donation after Circulatory Death (uDCD) to the United States. Funded by a Health Resources and Services Administration grant, Dr. Wall managed a team that successfully completed an evaluation of a novel uDCD program for New York City that required coordinating 33 collaborators from 6 New York City and New York State agencies, two university medical centers, and LiveOnNY, the organ procurement organization serving the greater New York City metropolitan area that collaborated with community stakeholders for the program's design, implementation, and evaluation.
Dr. Wall's research has been published in journals including the Journal of the American Medical Association, American Journal of Transplantation, Annals of Emergency Medicine, and the Hastings Center Report, and was covered by media outlets including NPR, NBC News New York, The Atlantic, and many national newspapers.
Learn more about Dr. Wall.