Family Health Centers at NYU Langone Psychiatry Residency
Family Health Centers at NYU Langone Psychiatry Residents

Family Health Centers at NYU Langone Psychiatry Residents
We are pleased to introduce the inaugural resident class of the Family Health Centers at NYU Langone Psychiatry Residency, who joined our program in July 2022.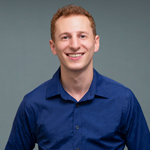 Jamie Fried, MD
Jamie graduated from Brown University with a bachelor's degree in neuroscience and briefly pursued a research career, studying the therapeutic potential of sensory signaling pathways on disorders of mood and motivation at a biotech startup. He continued his academic work while earning his medical degree from NYU Grossman School of Medicine and published his research on the neural mechanisms of threat conditioning in Learning & Memory. He's an avid drummer, performing regularly around New York City, and was awarded a Rudin Medical Ethics Humanities Fellowship to compose and record an album of original jazz during year one of medical school. He served as financial coordinator and website director of the NYC Free Clinic and hopes to build on this experience to pursue research focused on increasing access to mental healthcare in the Brooklyn community during residency. In his free time, you'll find him Citi biking around Brooklyn, catching local jazz shows, and grilling in his backyard.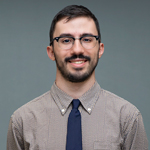 Luan Garcia, MD
Luan received his bachelor's degree in English literature from the University of Miami, Coral Gables campus. He then attended medical school at New York Medical College. Luan volunteered on medical mission trips in Peru and Honduras, helping to set up a basic medical clinic for underprivileged communities, performing basic medical exams, and assisting with basic infrastructure work such as building furnaces to decrease smoke hazards from wood fire cooking. Luan enjoys art from all decades, and collects books, vinyl, CDs, and DVDs. He is also a coffee enthusiast.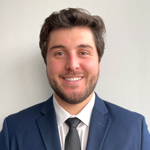 Jesus Gonzalez, MD
Jesus graduated from Georgetown University with a bachelor's degree in psychology. He attended medical school at the University of Illinois College of Medicine, where he was awarded the College of Medicine Scholarship. While there, he was a board member for the student interest group in neurology and held leadership positions in the Latino Medical Student Association and the Hispanic Center for Excellence in Medicine. Jesus interests include soccer, coffee-making, and creative writing.