Department of Otolaryngology—Head & Neck Surgery Research
We consistently rank among the top recipients of NIH funding for ear, nose, and throat research.

At NYU Langone's Department of Otolaryngology—Head and Neck Surgery, our clinicians and researchers are global leaders in their field. Our department consistently ranks among the top recipients of National Institutes of Health (NIH) funding for ear, nose, and throat research.
Researchers in our seven NIH-funded laboratories translate basic science discoveries into improved treatments for wound healing and voice disorders, and examine the factors that impact human communication and balance. Those at the Cochlear Implant Center pioneer clinical outcomes and intervention research that drive improvements in the way hearing loss is managed. Others in the department develop new and improved surgical interventions for communication disorders, hearing loss, laryngeal disease, and cancers of the head and neck.
Our research enterprise is closely integrated with the larger research community at NYU Langone and other NYU schools and colleges. We have particularly strong ties with NYU Langone's Neuroscience Institute, Perlmutter Cancer Center, Department of Neurosurgery, and Department of Radiology, as well as NYU Steinhardt's Department of Communicative Sciences and Disorders, the NYU College of Dentistry, and the NYU Tandon School of Engineering.
Ours is an environment in which clinicians work side by side with basic scientists, residents and fellows, and PhD and medical students. We conduct a significant amount of basic research, but are always interested in how that research translates into the understanding of human physiology and treatment of patients. Translational and clinical research is a crucial part of our mission.
Our research infrastructure ensures the success of all of our scholars, whether they are NIH-funded investigators, students, or residents taking their first steps in scientific research. The department provides guidance for research design, biostatistics, and preparation of research grants, papers, and presentations. We also offer support for all administrative aspects of a successful research program, such as seeking approval for experiments.
Froemke Laboratory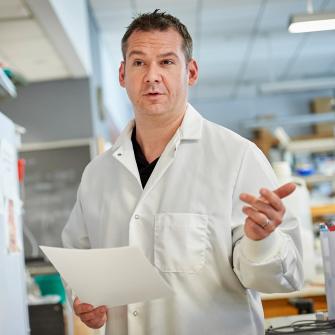 Long Laboratory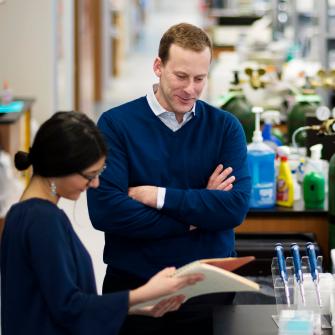 Schoppik Laboratory