Emergency Medicine Residency
Emergency Medicine Residency Leadership

Emergency Medicine Residency Leadership
NYU Langone's Ronald O. Perelman Center for Emergency Services is staffed at all hours by more than 150 full-time faculty attending physicians, all of whom have appointments in the Ronald O. Perelman Department of Emergency Medicine.
Our faculty members are all board-certified in emergency medicine and trained in the best residency programs in the nation, including many who trained here at NYU Langone. They are accomplished clinicians and educators dedicated to promoting resident education and the best possible patient care.
Message from the Program Director
Welcome to NYU Grossman School of Medicine! The Emergency Medicine Residency has been the heart and soul of our department for 30 years and counting. During 4 years of training across 6 complementary clinical learning environments, our 72 emergency medicine residents collaborate and learn from more than 150 diverse and accomplished faculty. Together we have the privilege to care for more than 500,000 patients per year in the largest, most diverse city in the country. NYU Langone by the numbers alone is impressive, but NYU Langone in practice is so much more. Our department is large and growing, but we are united by a common vision: the belief that outstanding clinical care, rigorous scholarship, committed advocacy, and imaginative innovation for the future of emergency medicine go hand in hand.
Emergency medicine is practiced in a wide variety of clinical settings, and the field continues to grow with advancements in observation medicine, telehealth, and the myriad subspecialty fellowships available to residency graduates. Our department leads the field in many of these advancements, and our residents are often at the forefront of research and innovation. From day one of residency, we strive first and foremost to build a solid clinical foundation and ensure that every resident graduates with the skills and experience needed to be successful wherever they go on to practice or find their niche. Our core sites Ronald O. Perelman Emergency Center, NYC Health + Hospitals/Bellevue, and NYU Langone Hospital—Brooklyn, are the foundation of resident training. Residents gain diverse supplemental experience at our freestanding emergency department at NYU Langone Health—Cobble Hill, as well as our dedicated orthopedic emergency department at NYU Langone Orthopedic Hospital.
At the Ronald O. Perelman Emergency Center, residents gain experience in a premier and world-renowned academic medical center, with high patient acuity, advanced tertiary care, and a dedicated pediatric emergency department staffed by pediatric emergency medicine faculty. At Bellevue, residents work and learn at the nation's legendary and oldest public hospital, which also happens to be a Level 1 Trauma Center with a pediatric emergency medicine–staffed pediatric emergency department, high-level tertiary care, and a diverse patient population ranging from Rikers Island inmates to United Nations diplomats. Just across the East River, our residents train in the high-volume, high-acuity NYU Langone Hospital—Brooklyn, our second Level 1 Trauma Center experience, with aspects of a community emergency department experience and a dedicated team of Brooklyn-based faculty and nurses. In developing and improving clinical rotations year after year, our department is fortunate to draw upon our numerous diverse sites and their respective unique advantages to give our residents the best possible learning experience.
To complement and augment the clinical experience, our education team curates an innovative, evidence-based, and comprehensive weekly didactic experience, featuring world-class educators, integrated simulation medicine (both lab and in situ), and training level–based monthly Multimodal Day, where residents rotate by class through procedure skills stations, small group discussions, and a variety of other learning exercises. The cornerstone of our didactic training is the daily protected hour for the Lewin Morning Report, a collaborative case-based learning experience wherein senior residents, under faculty mentorship, develop the valuable skill of teaching to a group of multilevel learners. Residents also receive didactic learning at weekly pediatric emergency medicine conference, toxicology consultants conference, ultrasound quality improvement, and more.
At NYU Grossman School of Medicine, we aim to mold the next generation of leaders in emergency medicine. The four-year format allows us to invest fully in the comprehensive education and professional development of every single resident who graduates from our program. With focused, well-defined, graduated responsibility, our senior residents capably lead the emergency department team as they continue to receive advanced mentorship in their subspecialty or niche, develop scholarly projects, and learn advanced leadership skills that allow them to truly soar when they leave the nest. We strive to provide enough structure and support to promote growth, and enough freedom (and elective time!) to allow for professional self-exploration.
In a department that has weathered community crises and cultural inflection points ranging from 9/11 to Ebola, from Hurricane Sandy to COVID-19 and beyond, graduates of our residency are truly the most resilient, well-rounded, clinically astute, compassionate, and capable leaders emergency medicine has to offer. We not only recognize, but embrace the fact that our care extends far beyond the borders of our emergency department. Just as research in the department is focused on social determinants of health and solving complex problems such as homelessness, alcoholism, and addiction, so are our residents trained to partner with and serve their community in ways large and small. From our Prevention and Education Partnership (PEP) interventions with at-risk high school students to our mentorship program Project Healthcare, we strongly believe that emergency medicine is more than acute treatment and stabilization. Emergency medicine at its finest is a true partnership with our community—a shared commitment to strive for health justice and to improve our patients' wellbeing in every way.
The Emergency Medicine Residency will undoubtedly train you to be an exceptional emergency physician. You will save lives, and you will change many more, including your own. You will push yourself to become the best version of yourself, you will realize your potential, and you will do it among friends. Together, we will learn, we will grow, we will innovate and transform, and above all we will embody the spirit of emergency medicine: to provide the best care for anyone, anywhere, anytime. As Atul Gawande says, "Better is possible. It does not take genius. It takes diligence. It takes ingenuity. And above all, it takes a willingness to try."
Annalee M. Baker, MD
Program Director, Emergency Medicine Residency
Our Leadership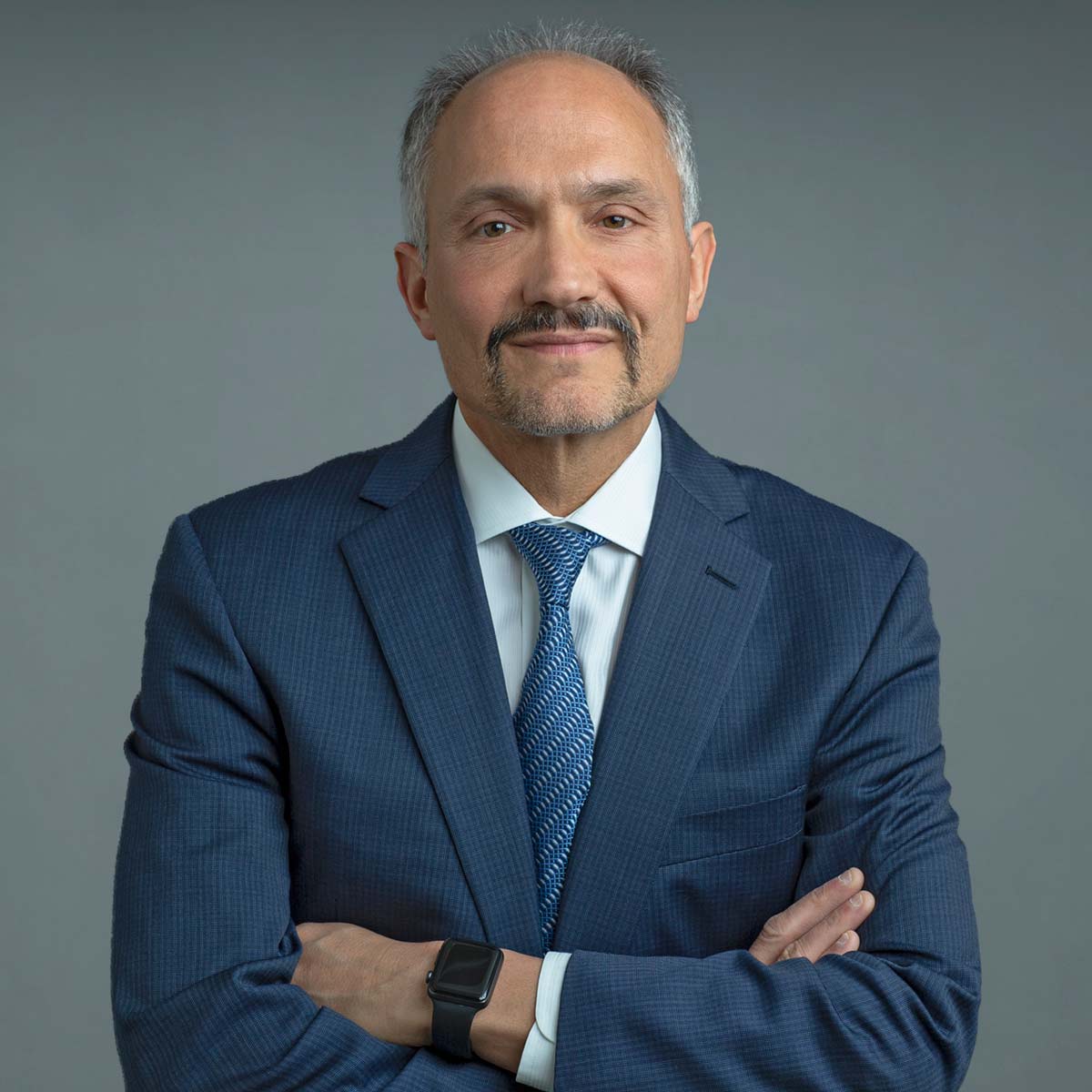 Chair and Associate Professor, Ronald O. Perelman Department of Emergency Medicine
Dr. Femia received his undergraduate and medical degrees from the University of Connecticut, his MBA from Indiana-Wesleyan University, and completed his emergency medicine residency at Michigan State University in 1991. Dr. Femia has held numerous leadership positions within emergency medicine. He has led teams that have designed and implemented numerous innovative programs that have strengthened operations, patient care and safety, outcome metrics, financial performance, and external relationships. His areas of interest include administrative leadership, new process design and implementation, cross-departmental problem solving, and mentoring future leaders. Dr. Femia is married and has three children and enjoys coaching youth athletics.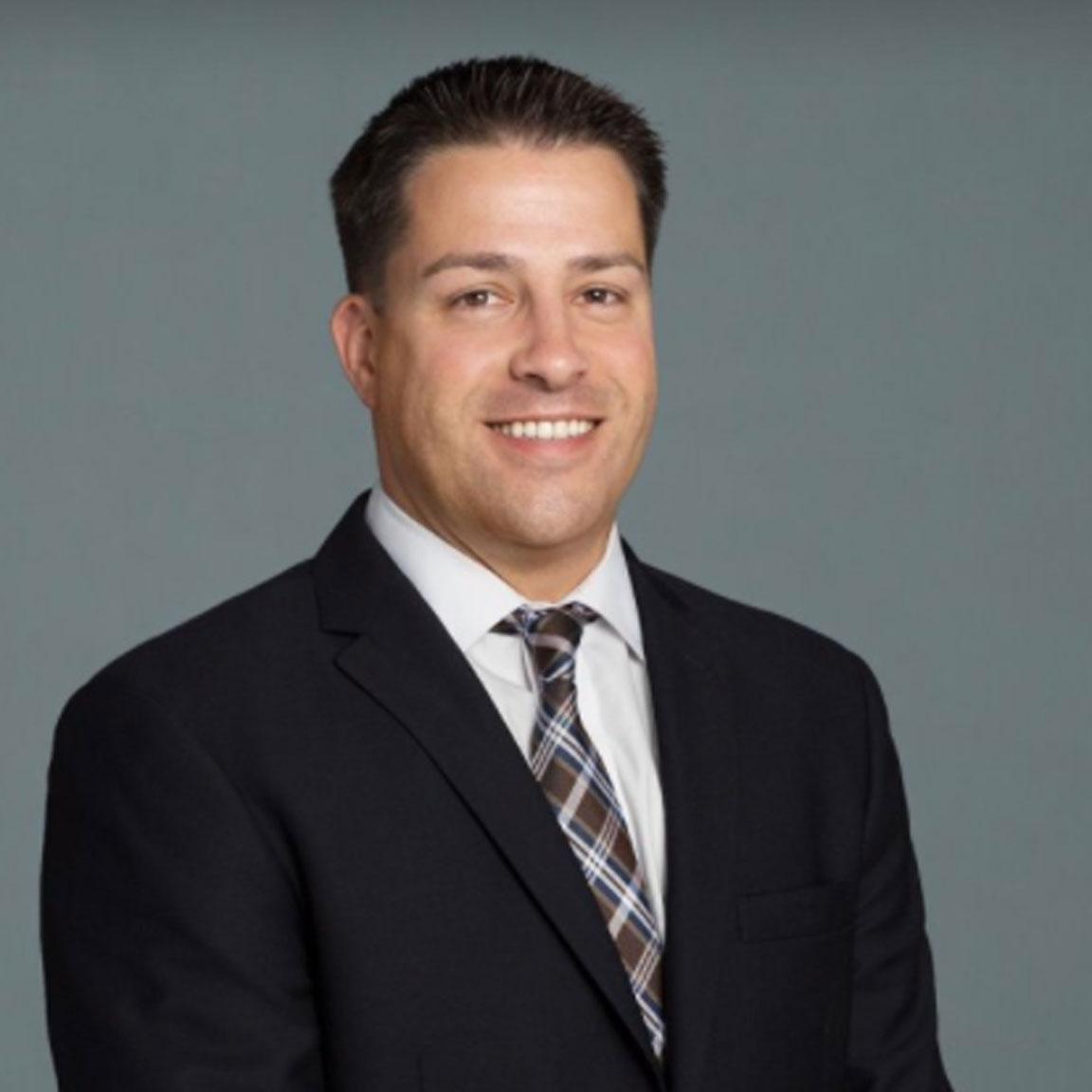 Vice Chair, Education and Academic Affairs
Clinical Associate Professor, Ronald O. Perelman Department of Emergency Medicine
Dr. Caspers is a board-certified emergency physician and System Chief of Observation Medicine for NYU Langone Health. He is a leading national expert in observation medicine and is currently the national chair for the American College of Emergency Physicians (ACEP) Observation Medicine section. He is an invited national speaker and his work in observation medicine has been recognized by the Institute for Healthcare Improvement, the National Patient Safety Foundation, the British Medical Journal, the Society for Academic Emergency Medicine, and the Vizient Patient Safety Organization, as well as being described in multiple publications. Dr. Caspers is an expert advisor in observation medicine to the Vizient Patient Safety Organization. He has also served in various leadership roles in local and state projects related to observation medicine. He previously served as secretary and newsletter editor for the ACEP Observation Medicine section and led clinical operations for the Department of Emergency Medicine.
Dr. Caspers completed his residency at NYU School of Medicine, where he was a chief resident. He currently enjoys teaching as a core faculty member. Dr. Caspers' professional interests involve innovation and leadership in healthcare.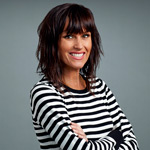 Program Director, Emergency Medicine Residency
Clinical Associate Professor, Ronald O. Perelman Department of Emergency Medicine
Dr. Baker earned her undergraduate degree at the University of Wisconsin–Madison, graduating with honors, and her medical degree at Penn State University College of Medicine, graduating Alpha Omega Alpha. She completed her residency at NYU School of Medicine, and first joined NYU School of Medicine faculty in 2014. She subsequently spent six years founding and successfully building a new ACGME-accredited residency in Miami, before returning to NYU Langone as the residency program director. Dr. Baker has dedicated her career to resident and medical education. She is interested in medical and scientific communications in media, as well as advocacy and community engagement. She is passionate about mentorship, humanism, professionalism, and gender equity in medicine. Dr. Baker is married and has three children, and enjoys biking, film, politics, and current events.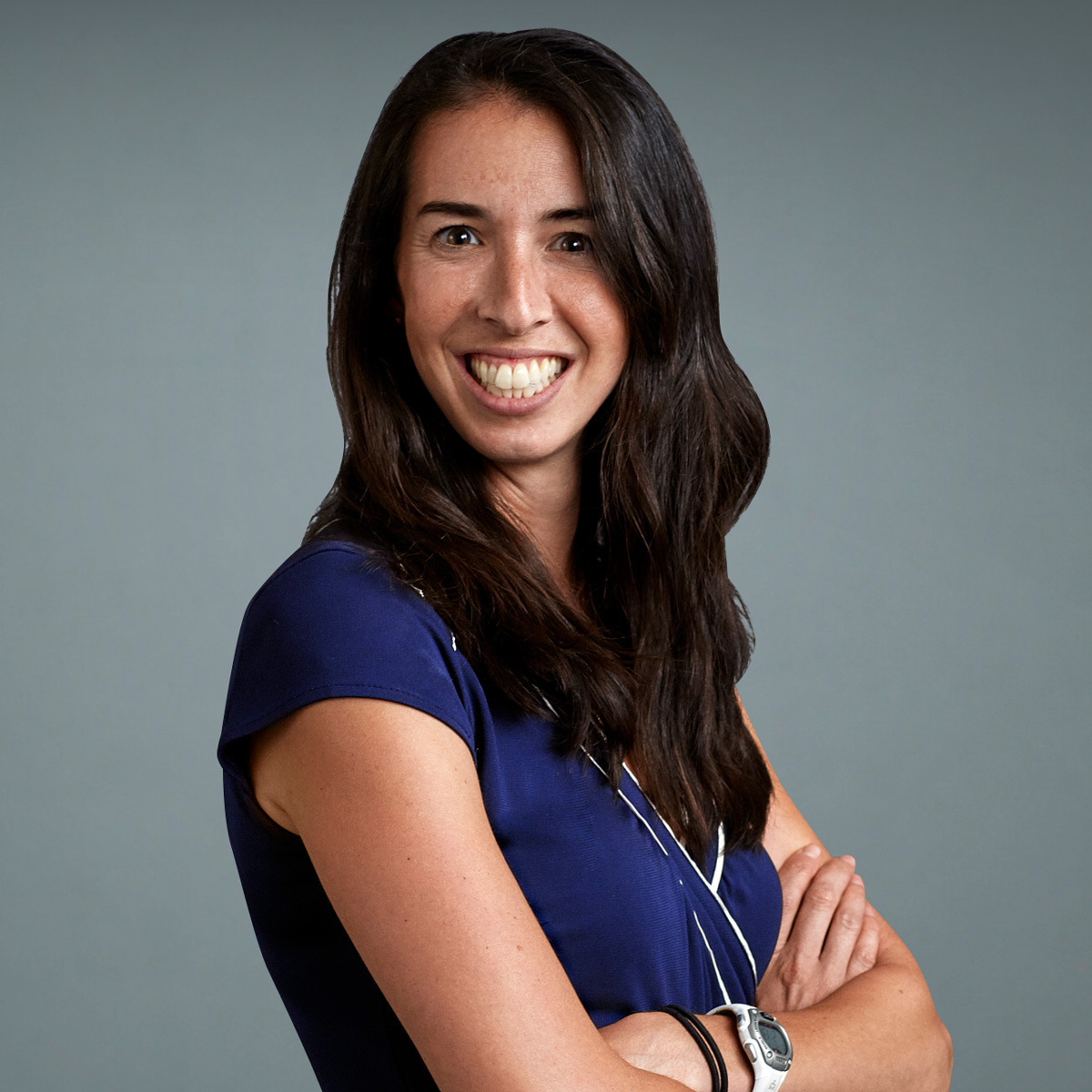 Assistant Program Director, Emergency Medicine Residency
Clinical Assistant Professor, Ronald O. Perelman Department of Emergency Medicine
Dr. Bass earned her bachelor degrees from the University of Maryland in biochemistry and nutritional science. She graduated from Tufts School of Medicine in 2011 and completed her residency training at NYU Langone and Bellevue. Since that time she has worked in the community and as teaching faculty at Rhode Island Hospital, affiliated with Brown University, where she focused on clinical medicine and medical student education. Her focus is now on residency leadership, and she maintains interests in global health and in education.
Outside the hospital, her interests include running, cycling, exploring New York City, and the great outdoors.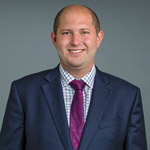 Assistant Program Director, Emergency Medicine Residency
Clinical Instructor, Ronald O. Perelman Department of Emergency Medicine
Dr. Adams received his undergraduate degree from Columbia University while concurrently studying the viola at the Juilliard School as a part of the Columbia–Juilliard Program. He is a graduate of the Icahn School of Medicine at Mount Sinai, where he was a part of the Humanities and Medicine Program and was involved in curricular innovation using music as a lens to teach critical listening and communication skills. He also served as a teaching fellow at Juilliard while a medical student, where he taught viola performance and ran outreach programs for Juilliard students to perform in medical settings throughout the city. He completed his internship at Allegheny General Hospital and his residency at Denver Health Medical Center, where he also served as a chief resident. In residency, he received numerous accolades including the Program Director's Award, and was recognized as "Best Teacher" by his junior residents. His current focus is on resident didactics, evaluation, and mentorship. Clinically, he is interested in trauma, resuscitation, and the use of ultrasound-guided nerve blocks both for acute pain and to facilitate orthopedic procedures without sedation. Outside of medicine, he is an avid concertgoer and skier, and loves exploring the New York City restaurant scene.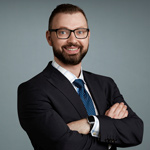 Assistant Program Director, Emergency Medicine Residency
Clinical Assistant Professor, Ronald O. Perelman Department of Emergency Medicine
Dr. Danovich earned his bachelor's degree from the University of California, Davis, in exercise biology and economics. He graduated from Ross University School of Medicine in 2012 and went on to train in surgery, family medicine, and finally emergency medicine at Staten Island University Hospital. Dr. Danovich joined NYU Langone in 2018. His clinical interests include resident education and clinical bedside teaching.