Neuroscience Institute & the Community
Neuroscience Institute Public Outreach & Science Education

Neuroscience Institute Public Outreach & Science Education
At the Neuroscience Institute, our researchers and staff recognize the importance of bringing the excitement of scientific inquiry from our labs to local communities. Through the Neuroscience Outreach Group at NYU (NOGN), we partner with local schools and community organizations to host educational events that celebrate the brain and explain how neuroscience can unlock its many mysteries. While coronavirus disease (COVID-19) has temporarily hampered our ability to conduct in-person events, our outreach team actively conducts virtual events, providing neuroscience education through webinars, podcasts, talks, and interactive tools.
Meet the Scientists on our Leadership Team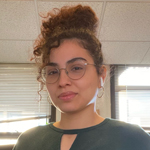 Carla Rodríguez-Deliz
Carla Rodríguez-Deliz is a PhD student in the laboratories of Lynne Kiorpes, PhD, and Anthony Movshon, PhD. Carla leads our multivisit classroom program to break down the wonder of neuroscience through exciting and accessible lessons.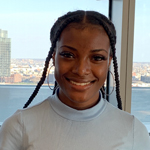 Uriel Rufen-Blanchette
Uriel Rufen-Blanchette is a research associate in the laboratory of Shane A. Liddelow, PhD. Uriel is on the Brain Awareness Week team and is a co-organizer of the Boroughs Together, Boroughs Apart program.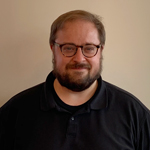 Nick Kathman, PhD
Nick Kathman, PhD, is a postdoctoral fellow in the laboratory of Katherine Nagel, PhD. Nick is a lead organizer of Brain Awareness Week team and is a co-organizer of the Boroughs Together, Boroughs Apart program.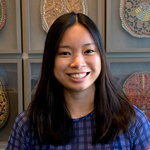 Maya Hopkins
Maya Hopkins is a PhD student in the laboratory of Jayeeta Basu, PhD. Maya is the vice president of NOGN and organizes community events, including the annual Brain Awareness Week Trivia Night and Holiday Charity Drive.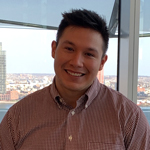 Marco Balboa
Marco Balboa is a research associate in the laboratory of Dmitry Rinberg, PhD. Marco is a lead organizer of Brain Awareness Week team and manages collaborations with partnering universities nationwide.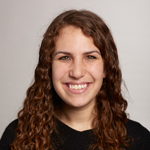 Ismail Ahmed, PhD
Ismail Ahmed, PhD, is a postdoctoral fellow in the laboratory of Robert C. Froemke, PhD, and is the lead organizer of the seminar series BioDiverseStory: The Life and Science of BIPOC Researchers.
Community Partnerships
NOGN is committed to bringing science and medicine to a diverse audience, and we're proud to work with community programs that already have existing structures committed to education enrichment. These partnerships enable us to have a positive impact across a wide spectrum of target audiences.
We partner with many groups across NYU and NYU Langone, such as the College & Career Lab, Science and Technology Entry Program, Finding a Cure for Epilepsy and Seizures (FACES), the Concussion Center, and the Fresco Institute for Parkinson's and Movement Disorders. In addition, we are actively involved in patient fairs, summer programs, and student visits throughout the year.
NOGN is also a platform for our volunteers to get involved with events throughout the city. Our volunteers have hosted tables at the World Science Festival, held workshops at the American Museum of Natural History, and hosted hands-on events at the BioBus and BioBase. Most recently, we had the opportunity to join BioBus for two live Student Town Hall events about the brain and the senses.
Boroughs Together, Boroughs Apart
Boroughs Together, Boroughs Apart brings together middle school students from public schools across New York City to learn about the brain, attend virtual lab tours, meet scientists, and develop at-home science projects. In this program, our volunteers aim to spark an early interest in the brain, demystify science, promote advocacy and support for underrepresented groups, and establish long-term partnerships with schools that promote student success and foster a longstanding interest in science. This program was sponsored by a Dana Foundation Brain Awareness Week Outreach Grant.
BioBus: Science is Everywhere Festival
In 2021, NOGN partnered with BioBus for their inaugural Science is Everywhere Festival. The BioBus festival offered events in Spanish and English that were open to the general public in New York City and beyond. This festival explored and the intricacies of the nervous system and showed how the brains helps make sense of the world around it by processing sensory information. NOGN volunteers broke down neuroscience concepts through videos and interactive lessons, showing how science is a discipline that is open for anyone who wants to participate.
Classroom Visits
In the past, NOGN has visited classrooms throughout New York City to share our scientific expertise with K–12 students. We are continuing classroom visits online and provide educational neuroscience activities and workshops by request.
In our virtual events, our education specialists provide an interactive presentation in conjunction with classroom teachers, introducing concepts such as the scientific method, the basics of the brain, and resources for how to get involved with science at an early age. Through our efforts, we hope to augment interest in pursuing STEM careers starting with young audiences.
For older groups and other target audiences, we provide lessons on learning and memory, diseases of the brain, neuroanatomy, the senses, and careers in neuroscience. We also run virtual and interactive neuroanatomy lessons for all ages.
Top of the NOGN Podcast
NOGN launched a podcast called Top of the NOGN, which breaks down recent and significant neuroscience publications. Top of the NOGN has interviewed authors from institutions including NYU, Harvard University, and Princeton University, who published articles in top academic journals such as Science, Nature, and Nature Neuroscience. Top of the NOGN also covers ongoing conversations in the neuroscientific community such as diversity and representation in science.
You can listen to Top of the NOGN on Spotify or Apple Podcasts. You can submit ideas and papers for future episodes by emailing us at nogn.nyu@gmail.com.
The BraiNY Bunch
NOGN collaborates with BraiNY and the Greater NYC Chapter of the Society for Neuroscience. Most recently, BraiNY launched a new series called The BraiNY Bunch, which pairs student leaders in high school or college with scientific researchers to explore different areas of neuroscience and discuss scientific findings. The BraiNY Bunch is currently recruiting mentees and mentors to their program.
Brain Awareness Week
Each March, we celebrate Brain Awareness Week, a series of events hosted in conjunction with BraiNY, the outreach arm of the Greater New York City chapter of the Society for Neuroscience; the Dana Alliance for Brain Initiatives; and other area institutions. The Neuroscience Institute is a key player in planning BraiNY and Brain Awareness Week events throughout New York City.
Through a range of programming, such as documentary screenings, free yoga classes, and lectures on health and the brain, we are proud to draw hundreds of visitors each year to NYU and our world-class neuroscience community.
We invite you to learn more about some of our exciting collaborations.
Drawing and the Brain
The Neuroscience Institute and the Master Scholars Program in Humanistic Medicine have collaborated for several years to provide members of the community with an opportunity to explore the beautiful complexity of the brain through drawing with artist-in-residence Laura Ferguson.
Previous sessions have been free and open to all NYU affiliates and the general public.
Community Brain Fair
As part of Brain Day, which takes place during Brain Awareness Week, students and visitors to NYU Langone have the opportunity to explore the intricacies of the human mind with hands-on activities at our community brain fair, including the chance to see and interact with actual brains. We partner with groups across NYU Langone from our labs to our clinics to create exciting lessons about neuroscience and neurology. Visitors also get the opportunity to talk with actual neuroscientists about their professions and learn how they got started on their own STEM career paths.
A Lot on the Mind
NOGN has helped put on an innovative and engaging series titled "A Lot on the Mind," which explores the scientific basis of brain disorders and the experiences and talents of patients.
Get Involved
To learn more about NOGN, or to find out how you can get involved in our programs, contact Casey Lardner, PhD, at casey.lardner@nyulangone.org.