Department of Neurology Divisions & Centers
Center for Cognitive Neurology

Center for Cognitive Neurology
NYU Langone Health's Center for Cognitive Neurology represents the best that medicine can offer to people with Alzheimer's disease, age-related memory diseases, and other neurocognitive disorders. Each day, our physicians and researchers come through our doors with a promise to make major contributions to research and discovery, to deliver superior patient-centered care, to improve and extend the quality of life for our patients, and to provide support for the families and caregivers they rely on. Our progress reaches far beyond the walls of NYU Langone.
Early detection, accurate diagnosis, and effective treatment are crucial to improving quality of life by slowing the progression of diseases affecting cognition. Although we are not yet able to prevent these diseases, we believe that their onset may potentially be delayed and symptoms lessened with expert medical care.
Our emphasis is on the patient. We are single-mindedly focused on providing expert diagnosis and compassionate care. We specialize in diagnostic testing, assessments for atypical causes of memory loss, MRI and PET scanning, neurological evaluations, psychotherapy and counseling, and clinical trials. We provide an integrated, comprehensive, multidisciplinary team of medical professionals, including neurologists, psychologists, psychiatrists, internists, nurses, and social workers.
Our care extends to families. We offer empathetic support and effective coping tools to those experiencing these conditions alongside the patient. We believe the spectrum of care we provide should extend to our patients' caregivers as well. Our patient teams include social workers and geriatric specialists who consult and work with family members and caregivers to provide support and work in conjunction with NYU Langone's Alzheimer's Disease and Related Dementias Family Support Program.
Our commitment is to research and discovery. We continue to forge new paths in research and innovative treatments, translating findings to the bedside and offering our patients groundbreaking treatment options and clinical trials in advance of other institutions.
New technologies, developments in genetics, a wealth of knowledge about biochemistry and cell biology, and exciting drug discoveries make this a time of revolutionary change in the ways we think about how to fight this constellation of neurodegenerative diseases. We remain committed to making even greater progress against diseases of the brain in the years to come. I look forward to the challenges ahead as we work together to bring the benefits of our world-class research to patients and set global standards in advancing the knowledge that will ultimately conquer these devastating diseases.
Contact Us
The Center for Cognitive Neurology is located at 145 East 32nd Street, New York, NY 10016. For patient appointments at the Pearl I. Barlow Center for Memory Evaluation and Treatment, please call 212-263-3210. For media requests and other inquiries, please call 212-263-0731 or email info.aging@nyulangone.org. To inquire about participation in our research programs, please call the Alzheimer's Disease Research Center at 212-263-8088.
Alzheimer's Disease Research Center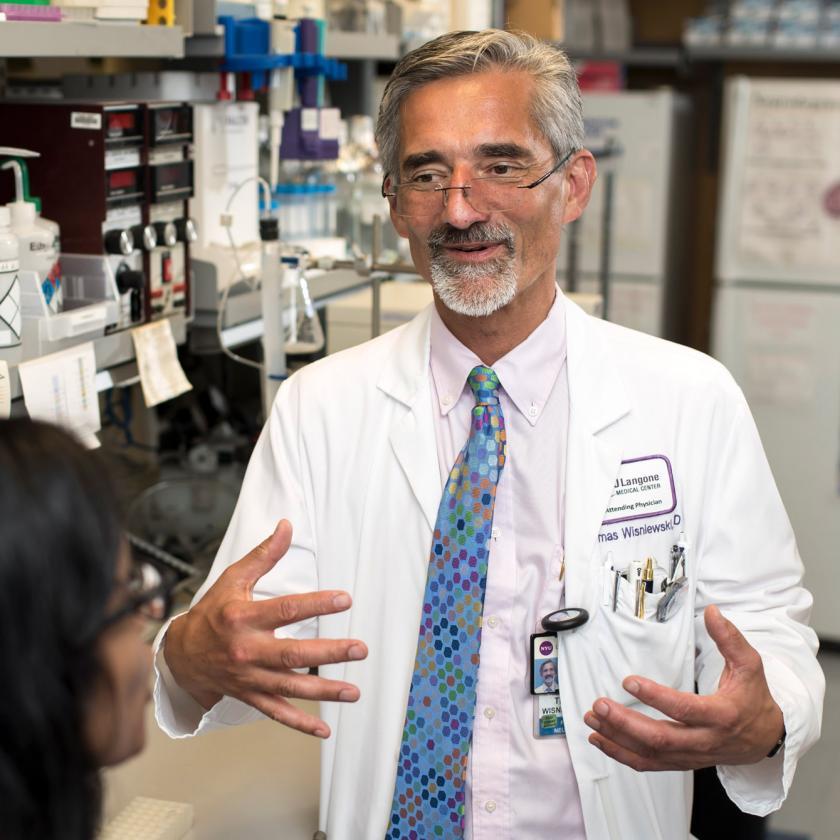 Available Postdoctoral Positions